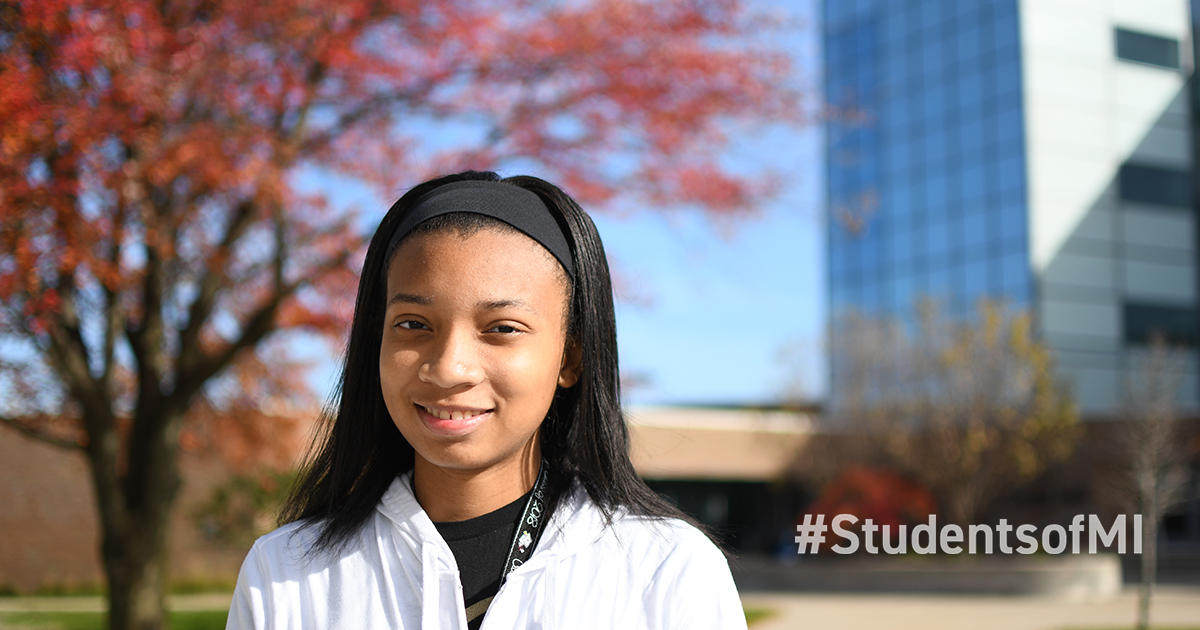 "I knew I wanted to go to college since my Junior year of high school. I chose Oakland University because my entire family went here and it's close to home. Oakland is also a really small community, which is important to me.
Being able to do what I want has been amazing so far. It's important to remember all your responsibilities, but the freedom Oakland has to offer is great. New experiences excite me at Oakland, along with the new sense of freedom. I'm doing so many new things, and I think college is a big part in growing up and preparing you for life.
I'm part of the Association for Information Systems as part of my major. I'm also in the Spanish Club, which is really fun because I want to speak Spanish fluently someday. Being in the Honors College program always helps push me to do my best, and I love being a part of an environment that encourages our success.
My younger brother asks me a lot of questions about Oakland and really wants to come someday. He's nervous about going to college, but I always tell him not to worry. You take courses based on your major, so if you choose one that is important to you, it makes school easier.
Financial aid was a big factor for me coming to OU. My FAFSA was turned in really late, so I was worried I wouldn't be able to pay for everything. Fortunately, it worked out, but I would recommend turning in the FAFSA as soon as possible. I ended up getting a lot of additional financial aid, and I feel like I'm taking advantage of it all."
(Tamia, Oakland University, Business Management)
BACK TO ALL NEWS