News
FAFSA Opens For Fall 2023 Enrollments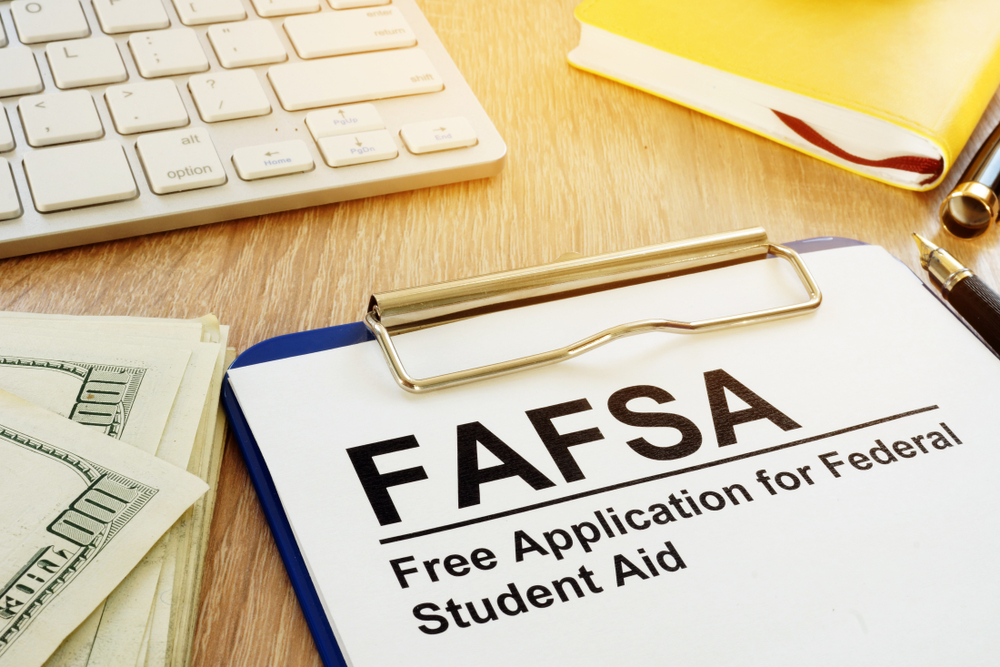 This article originally appeared in Forbes.
The pandemic has changed so much about the world of higher education, but one aspect of attending college or university hasn't changed this year. Starting on October 1st, 2022, high school seniors can fill out the Free Application for Federal Student Aid, or FAFSA, for next school year just like they normally would.
Students and their families have until June 30th of the year they need aid to fill out this application, but this is one chore you shouldn't put off. After all, you may be eligible for aid you don't even know about, and waiting to fill out the FAFSA until next year could mean missing out on aid that was given on a first-come, first-served basis.
FAFSA Deadlines For Federal Aid, States, And Schools
When it comes to the Federal FAFSA deadline, you'll need to apply before June 30th in the year of school you're planning to attend. However, you have the option to apply for aid as soon as October 1st of the prior year.
This means that students attending college for the 2023-2024 school year can fill out the FAFSA between October 1, 2022 and June 30th 2023. Recommended For You
It also means that someone attending school for the 2022-2023 academic year can fill out their FAFSA between October 1, 2022 and June 30th, 2023.
Also be aware that states have their own deadlines when it comes to filling out the FAFSA for financial aid. This page on the United States Department of Education website lists the FAFSA deadlines on a state-by-state basis.
Finally, different colleges may also have their own deadlines for filling out the FAFSA. The U.S. Department of Education says you need to find out the deadline for the school you plan to attend, but you should also ask your college what their deadline truly means.
'Is it the date your FAFSA is processed or the date the college receives your processed FAFSA data?" they ask.
Finding out what their deadline means ahead of time will ensure you have enough time to fill out the FAFSA.
Who Needs To Fill Out The FAFSA?
Even if you believe you or your student won't need aid (or you won't qualify for aid), you should still fill out the FAFSA for each year you plan to attend school. Data from Sallie Mae shows that just 73 percent of families filled out the FAFSA for the 2019-2020 school year, which is down from 83 percent just two years before. Further, the most common reason (43 percent) families didn't fill out the FAFSA was a belief they wouldn't qualify for aid.
According to Sallie Mae, families who fail to fill out the FAFSA "could be missing out on thousands of dollars in financial aid."
It's important to note that financial aid doesn't just include grants, work-study programs, and scholarships; the FAFSA is also required if you want to qualify for federal student loans. Since federal student loans come with benefits like deferment and forbearance, as well as income-driven repayment plans, they are often considered superior to private student loans offered by traditional banks and online lenders.
Also keep in mind that you should fill out this form each year you or a student in your family is attending college. If your family income has changed from one year to the next, it's entirely possible you'll qualify for more or better aid in the year you fill out the FAFSA with new or updated information.
Finally, filling out the FAFSA doesn't cost anything. If you are not entirely sure whether you could qualify for aid, you have nothing to lose by filling out the FAFSA and seeing where you stand.
Why You Shouldn't Wait To Fill Out The FAFSA
Filling out the FAFSA probably doesn't sound like a lot of fun, but there are good reasons to do it anyway as soon as you possibly can. For starters, some states and schools often have a limited amount of available aid to give out, so you want to be first in line for any types of aid you may be eligible for. If you wait to fill out the FAFSA, you could easily miss out on thousands of dollars in help you would have gotten if you moved sooner.
According to the official blog of the U.S. Department of Education, filling out the FAFSA early on can also make it considerably easier to compare schools.
"If you submit your FAFSA early, there's a chance that colleges will give you an estimated financial aid offer early, giving you more time to compare colleges before the college decision deadline," they write.
Finally, it's possible you could qualify for more scholarships if you fill out the FAFSA early, they write. That's because some scholarships will look at your FAFSA results to gauge your eligibility, which they cannot do if you haven't filled it out.
The Bottom Line
If you plan to attend college this coming school year and you need a way to pay for higher education, filling out the FAFSA should be at the top of your to-do list. By getting it done and out of the way early, you can make it easier to assess the out-of-pocket costs involved in attending the schools on your list, and you may be able to qualify for some types of aid that run out once a certain amount has been given.
And, even if you don't believe you can qualify for aid, you should still fill out the FAFSA so you know for sure. It's possible your belief you earn too much to qualify for aid is just plain wrong, and it's also possible changes in your family income could open the door to new aid in different school years.
Like it or not, your best bet is filling out the FAFSA sooner rather than later, then letting the chips fall where they may. For more information about the FAFSA and how to apply, head to this page, which can be found on the official website of the U.S. Department of Education.
BACK TO ALL NEWS