#StudentsofMI
Students of MI: Ravyn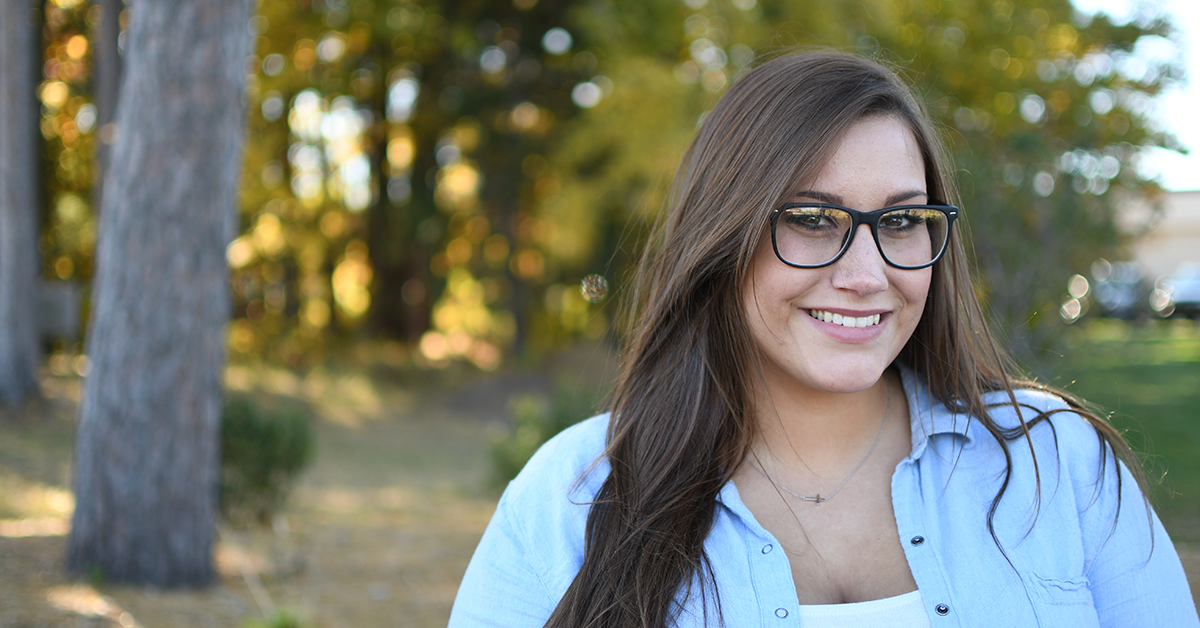 "As a first-generation college student, I knew that I wanted to attend college, but I was unsure if I could pay for it. I wanted to be successful in life and knew that if I wanted to make a change, then I needed to find a way to pay for school. I applied to so many schools, but most were too expensive. I knew that I did not want to be in debt so I told myself that I would go to the most affordable school. I quickly learned that Northern Michigan University was the best option for me.
I was never really sure how college scholarships worked. Everyone talks about financial aid and how easy scholarships are to find but no one really talks about the determination and persistence it takes to receive money for college. I had an advisor that helped me through every stressor of filling out scholarships. I owe almost all of my success to her because I would not have found NMU without her support. As a first-generation college student, I had to use my resources wisely. I needed all of the help I could get, and my advisor pushed me to believe in myself throughout the whole process. I filled out my FAFSA and also applied to many scholarships. As a result, I managed to have my first two years of college nearly paid for in full.
Since I've been at Northern, I've learned that going to college is about more than attending classes. It is easy to get caught up in classes and to dedicate every minute to school work, but it's just as important to manage time for yourself. I actively became involved in extracurricular activities outside of the classroom. Being involved on campus has given me a "leg up" because I am able to connect with more people and learn along the way. I have even created several social networks outside of my career interests as a social work student. I have worked with professors, made friends with people I never thought I could and even learned more about myself when I joined organizations and become more involved on campus.
Both my professional and social experiences have flourished at NMU. The rural small town feel at Northern has changed my life immensely. When I decided to move to Marquette, I had no idea what was in store for me. Little did I know that this location has given me a million opportunities to grow as a future social worker.
Now, at three years later, this is my home away from home. I have built relationships with others that will continue to strengthen after graduation. I am thankful for Northern Michigan University. Go Wildcats!"
(Ravyn, Social Work, Northern Michigan University)
BACK TO ALL NEWS