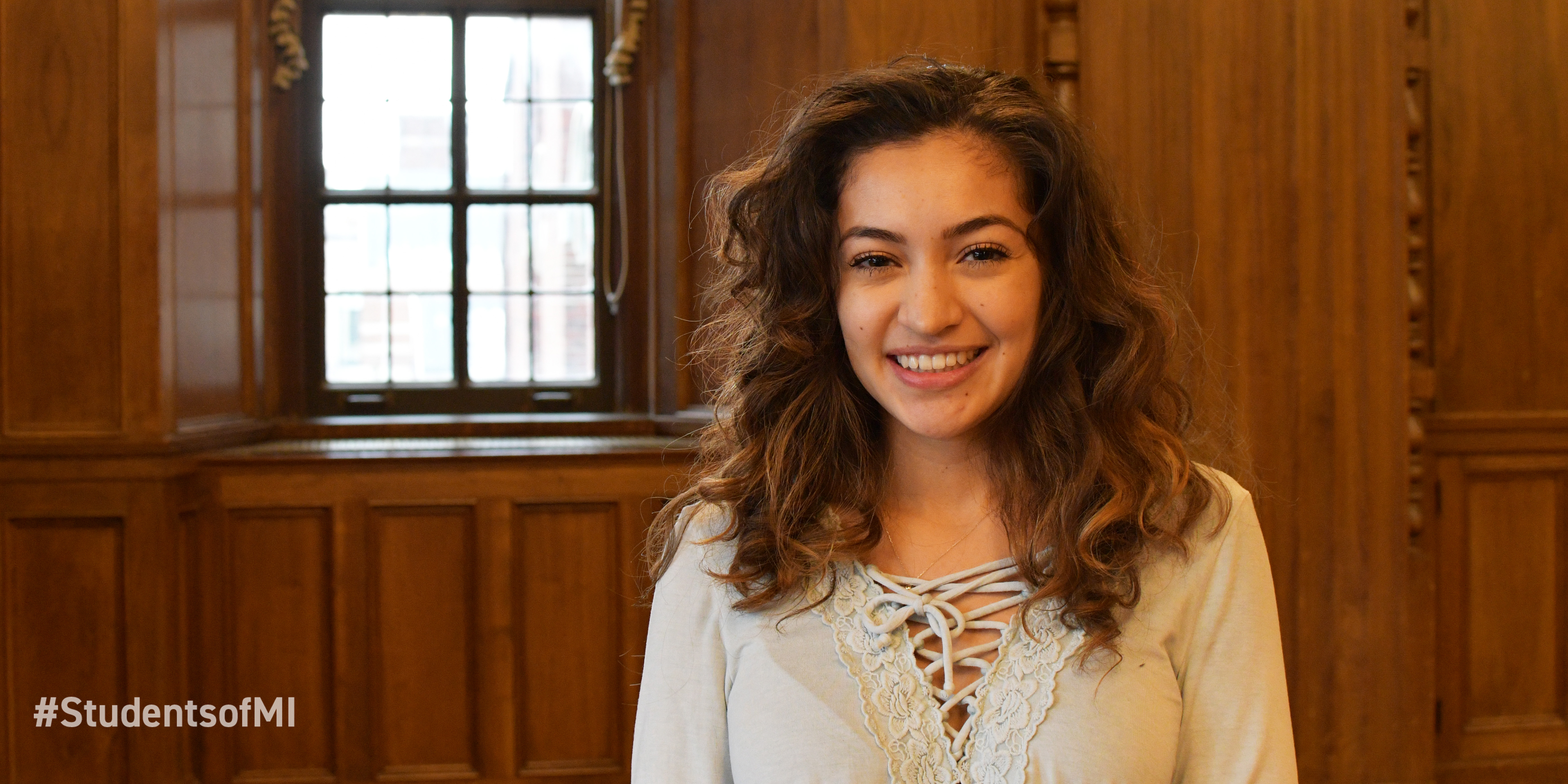 "I'm in the residential college at the University of Michigan, which is a learning community centered around learning language and experiencing different cultures. I found a lot of like-minded people through this college, and it provided a sense of community here at the University of Michigan. However, it wasn't until joining student organizations and the local campus church, that I really found a big Latino community here.
I am also a member of an organization that provides free tutoring to the Ann Arbor and Ypsilanti Latino community. That's been great because I've had the opportunity to mentor students who are also first generation or immigrants. I was born in Guatemala, but I moved to California about 10 years ago. Many of them feel like they don't have a chance at college, and it's so rewarding to have conversations with them and share my story of why this is all worth it.
There are some doubts that come from students I work with. A lot of it is imposter syndrome, where they think that everyone else is so much better or more competitive, and they're not sure why they've made it this far. It's important to remind them that they are capable and those doubts all derive from playing the comparison game. Being first generation, you may not have a built-in network from your parents, and you may not have had the opportunity to explore as many things, but it doesn't mean you are any less capable.
My major is international relations, and there are many reasons why it interested me. A lot of it comes from being born in a small, developing country in Central America and moving to the most economically and politically powerful country in the world. Learning about how that affects developing countries or issues regarding immigration, are things that I identify with. Additionally, learning how to exist in these spaces motivates my desire to study and change unjust systems.
Throughout my life, my parents always stressed the importance of education. When we moved to this country, I learned that all the opportunities available here were why we chose to stay in the United States. I knew that college was something my parents wanted for us, and I never imagined the opportunities I've had in just four years here at the University of Michigan."
(Lisa, International Relations, University of Michigan)
BACK TO ALL NEWS