#StudentsofMI
Students of MI: Joe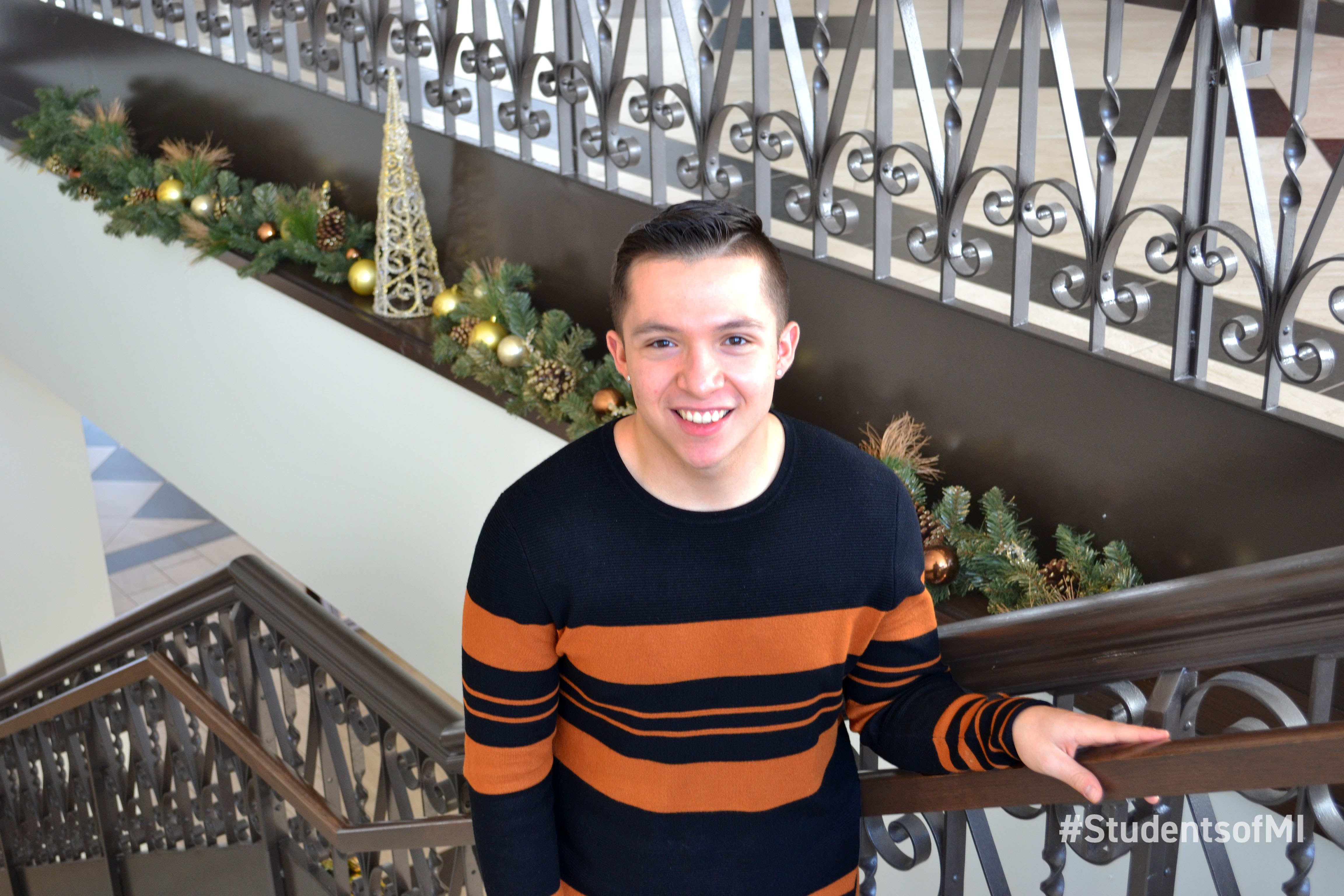 "College was the most transforming period of my life. I was born in Aurora, Illinois and stayed in the same house and same school system until now. I'm a first-generation college student, so I knew I wanted to go out of state and find a different experience with a big school experience.
When you don't have parents or a sibling that went through college, you don't have a lot of guidance. It was tough at first, but it put me in the place I'm in today. At times I was homesick, or a little lost, but it's all about making an effort to get to know those around you – make friends, make connections and find what you like. With time, I became familiar with Western Michigan University, and realized how college changes your life. Ultimately, you're getting an education, but you're also developing yourself – that's important to remember through hardships or any homesickness.
I think about my public speaking and confidence in high school, and I used to hate giving speeches. Taking on leadership opportunities, and getting involved, forced me to speak publicly. It's not something that's part of curriculum, or something I'm being graded on, but it's where I'm able to develop myself, make mistakes and learn.
College gives you so much outside the classroom. I've learned to value a lot more than grades. It's really about developing yourself and your own definition of education. I've always been interested in student government, and the first organization I joined when I got here was the Western Student Association. Now, I sit here today, and I'm the student body president.
I never imagined as a kid that I would be at a school of 24,000 students at a large university. At first, it seems like a lot of opportunities are taken away because there's so many students, but it's about going out and finding what you want to work towards. We're all here to get an education, but at the same time you come here to find opportunities and passions to fulfill.
It's important to reflect where you came from because it helps you look towards where you're going.  Give yourself a little more leeway – don't put too much pressure on yourself to make sure that you get a 4.0, when you do that you limit yourself. I've learned that I can still do all my classes, but also make sure that I make time for other opportunities because those are going to help me just as much. Employers are not just going to look at my GPA when I apply to jobs, they're going to look at other aspects of my life to find the thing I'm passionate about."
(Joe, Aviation Management and Operations, Western Michigan University)
BACK TO ALL NEWS