#StudentsofMI
Students of MI: Gina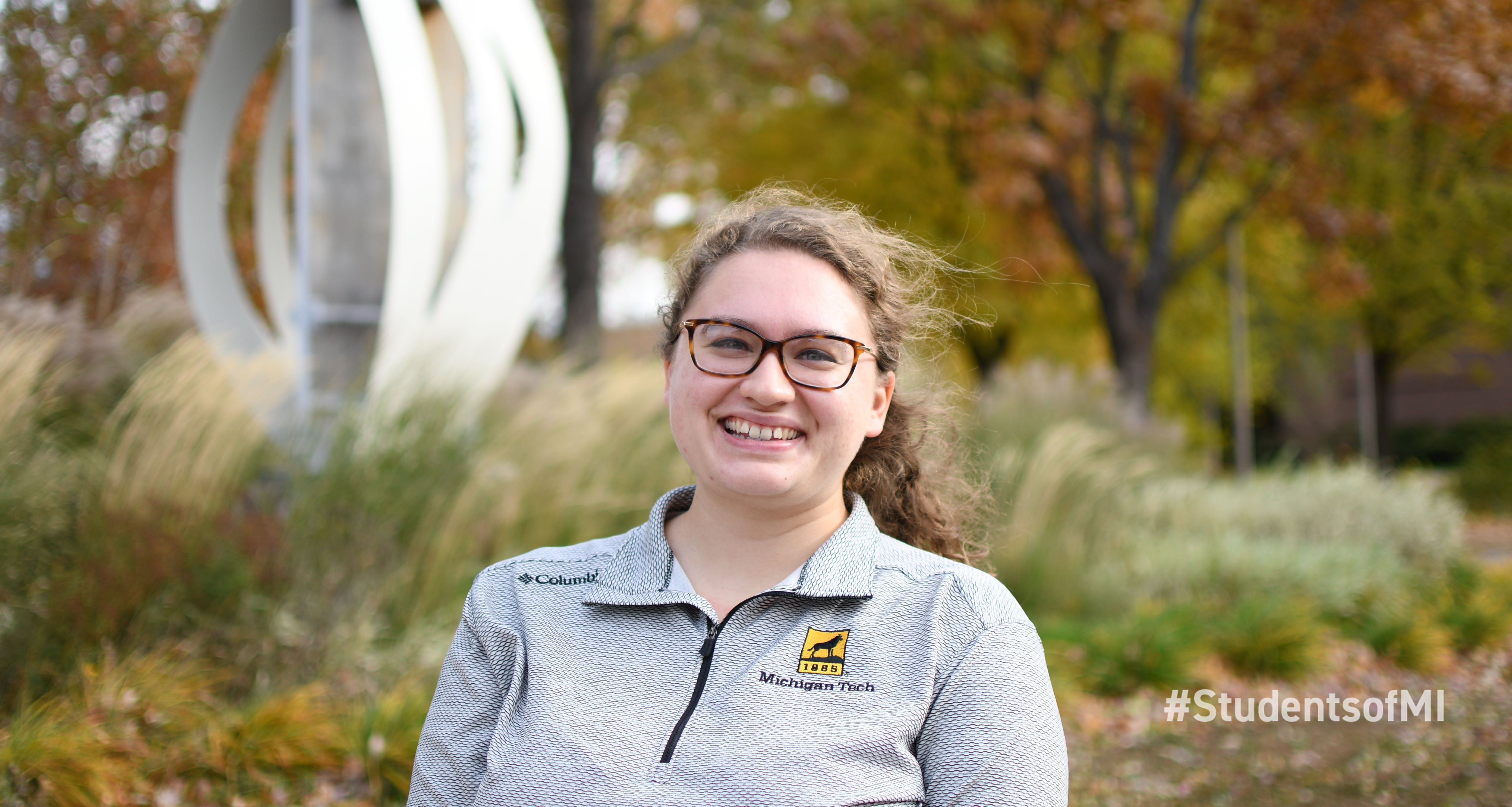 "I considered a number of universities and I applied to three. I visited all of them, competed for scholarships at all of them, and then finally decided to attend Michigan Technological University.
This is my fifth year at Michigan Tech, and I'm a graduate student now. I lived in Houghton, Michigan for eight years growing up, and then moved down state when I was in high school. Part of the reason I decided to come here was to return home, but I also knew it was a great degree program and a really fantastic community.
At Michigan Tech, I'm involved with many things including Circle K International Service Organization where I'm able to serve both on our campus, as well as the community. Also, I'm involved with residence life, as well as the student success center, where I have the opportunity to help students grow and discover their passions or perfect place in college. This has been extremely rewarding, and I wouldn't change it for anything. These organizations have really increased my problem-solving skills and provided teamwork experiences that I will need in the business world.
Communication is important in any career, so having opportunities to work more with people and build confidence and skills has been very helpful. It allows you to get more out of college than just simply reading a textbook. I grew up here, but my family is still seven hours away. Being far away from home, or away from your family for the first time, really changes how you're responsible for yourself and that's scary. I've learned that there are resources to help you, and that's helped me during my time here. Everything from career services to counseling services or the student success center, there's something to make the transition to adulthood easier.
The connection you build with instructors is really amazing. There's a mutual respect between you and professors, and they're really there to develop your critical thinking and relational skills. Beyond class, the career fair is huge – it's definitely one of the big cornerstones to school here. I feel confident about my next steps for where I'll work, and that's only because of the opportunities I had here to network with various companies on campus. Finding your passion is really important, and that's driven me towards what I want to do in my career."
(Gina, Masters in Accounting, Michigan Technological University)
BACK TO ALL NEWS