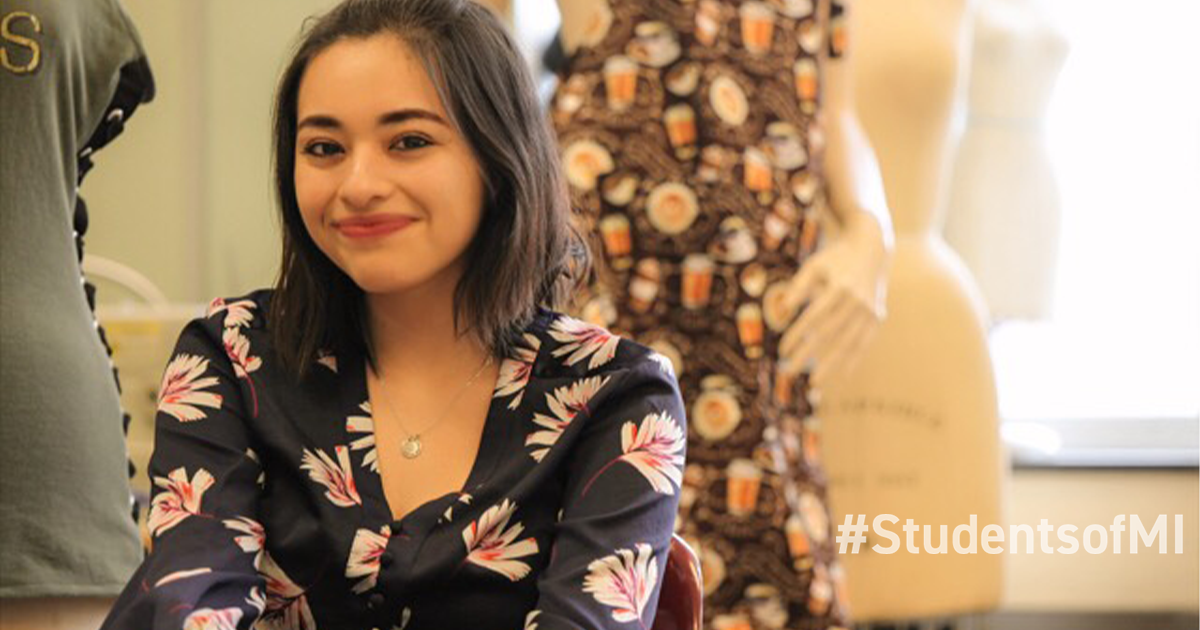 "I chose Eastern because I thought I could really see myself here. The first time I came to Eastern was for the Cesar Chavez Celebration. I thought the town looked really interesting. I'm really into, old vintage things, so when I saw the antique shops and mom and pop shops, I thought it was so neat. I've always wanted to get a higher education, but I'm the youngest in my family and both of my siblings took alternate paths. I went to a lot of different schools and moved around a lot. My GEAR UP counselor asked me if I planned to go to college and she told me to apply to Eastern. Initially, I was not accepted into the University but was encouraged to participate in Eastern Opportunity.
Eastern Opportunity is the university's college prep program designed to help students transition into university life. Through this program, I was able to build my academic skills and personal responsibility to transform into an EMU Scholar. After I completed the summer program, I was accepted to the university for the Fall semester.
There were a lot of things I didn't get to learn by the time I got to EMU, and I've definitely made mistakes since my freshman year, but I've grown and matured since then. I'm a peer mentor now because I don't want new students to make the same mistakes I did. Everyone needs guidance, they just don't like to admit it.
I am part of TRiO Student Support Services, which is for students with low-income families and first-gen college students or students with disabilities. This program helps you out academically and exposes you to new opportunities outside of campus. My advice to first-generation college students is to "risk it to get the biscuit," in the sense of you have to take risks, because if you don't, then you're just holding yourself back from knowing what's out there. When coming to universities or schools, you have to know who your community is. Your peers really influence who you are as a person. Find a good support system to help you continue your success."
(Ashley, Apparel, Textiles, and Merchandising, Eastern Michigan University)
BACK TO ALL NEWS