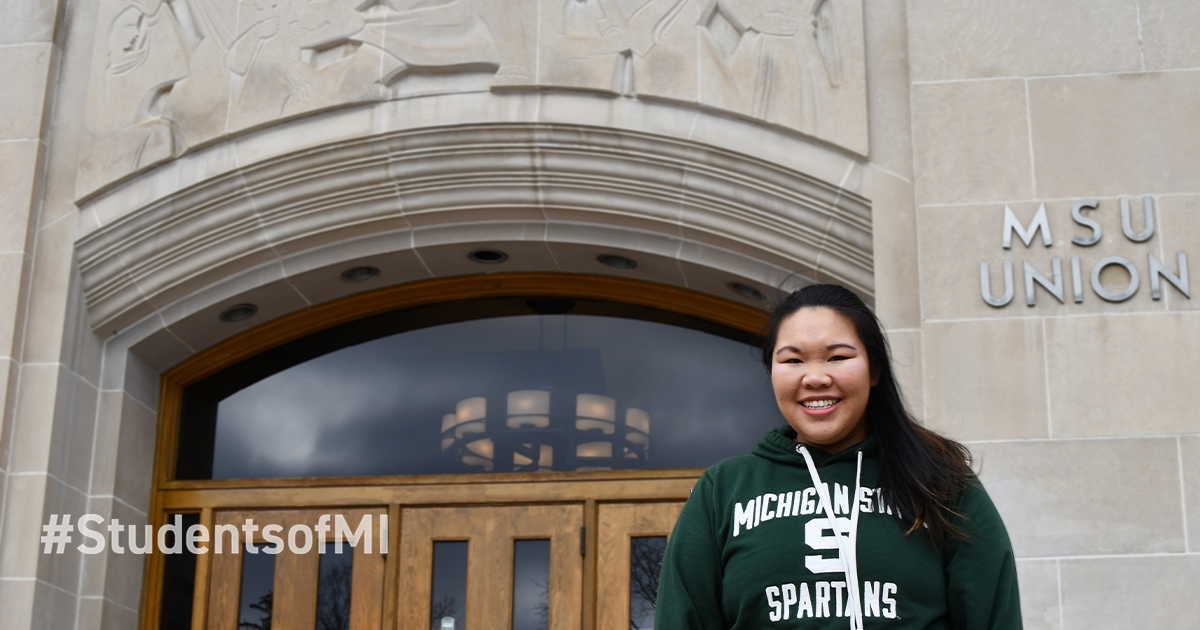 "As a first-generation American and college student, I didn't know how to navigate the application process. I didn't have the luxury to ask my parents how to apply for FAFSA, or how to study for the ACT because my parents didn't finish high school in China. I had to lean heavily on my high school educators, who were a tremendous help, but the transition to college was difficult.
When I came to MSU, I initially majored in human biology and had aspirations to become a doctor. But after going on an Alternative Spring Break trip, I realized I no longer wanted to pursue a career in the medical field, but one in social service or education instead. Right now, I'm pursuing an interdisciplinary studies degree, so I can tap into different areas and figure out exactly what I want to do.
During the spring break trip, I was tutoring students in a low-income area in Virginia. When I came back, I realized I didn't want to pursue the medical route anymore. My grades were suffering, and I just wasn't happy. My adviser suggested different majors and one that stuck out was interdisciplinary studies, which is broad enough and encompasses all of my interests into one area of study.
Michigan State provides great study away and study abroad programs. I did a study away program in Michigan, as well as the Washington, D.C. Program. This past summer, I went to Lesbos, Greece and worked with refugees and learned more about the European refugee crisis.
The amount of opportunities available at Michigan State is what surprised me the most about coming here. I've also made friends who have very similar experiences to me and my childhood. Growing up in Charlotte, I didn't have many people to relate to, but that's changed in college."
(Xue, Interdisciplinary Studies and Public Policy, Michigan State University)
BACK TO ALL NEWS