#StudentsofMI
Students of MI: Victoria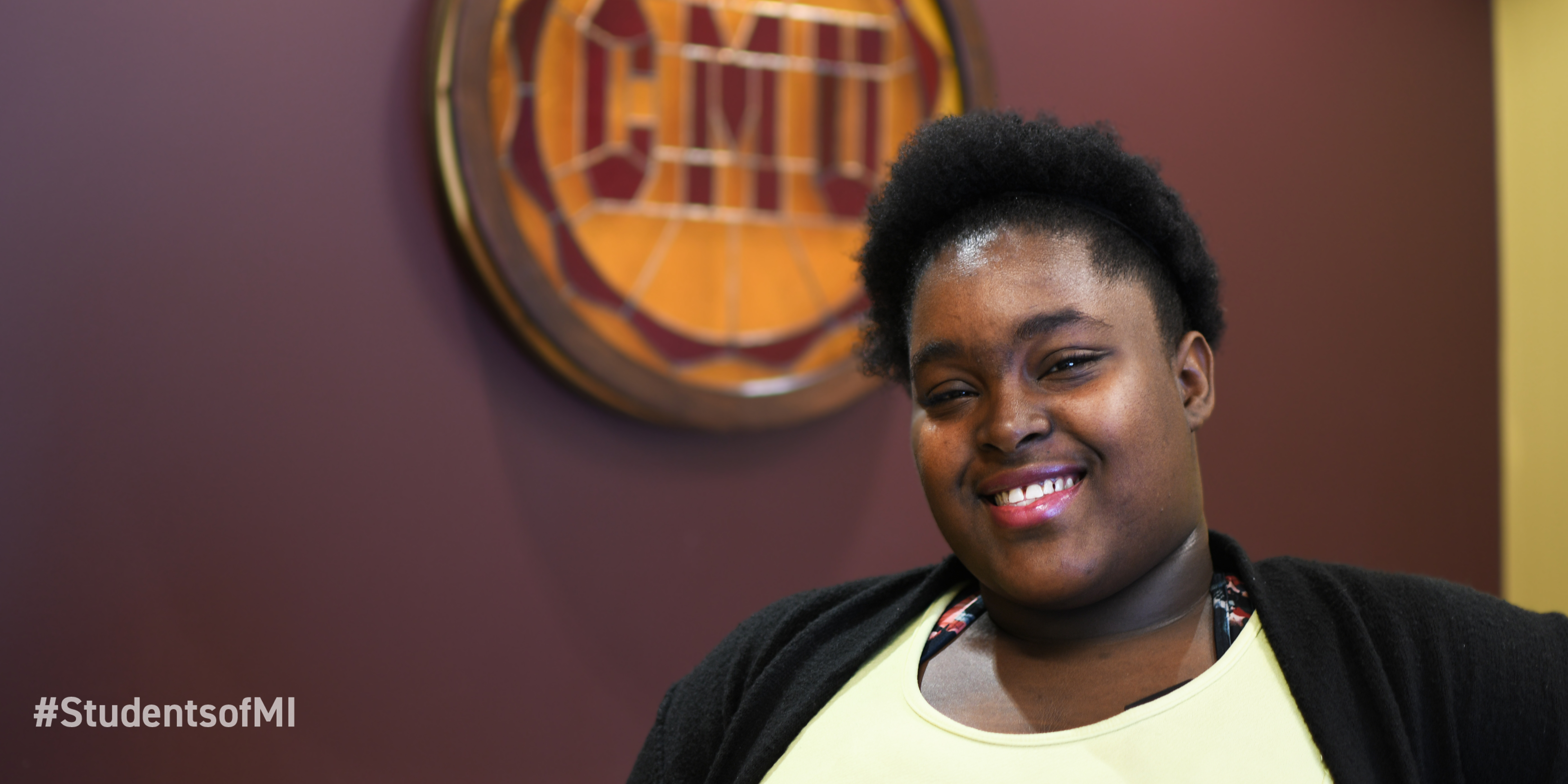 "When I arrived at Central Michigan University, I wanted to be here. Most of my family worked in fast food or maid services, and it was sometimes hard to get by growing up in a school system that didn't always support my goals and ambitions.
I felt like I needed to break out and to be proud of what I was doing and where I came from. It's been rough at times, but I know that I made the right choice to go to college and build a new life for myself. I joined many programs, and I'm so happy that I did it.
There are so many things to get involved with here. I recently joined an African American Association to learn about my history and culture and other cultures. It's been truly remarkable, and that journey of discovery is exciting to me. I've learned to accept my strengths and weaknesses, and that benefits me and the people I choose to be around in college.
In class, my professors gave me perspectives I'd never heard and faith I didn't know was possible. I was sometimes shocked by what I saw and experienced. I am learning to trust in myself and abilities as the people around have trusted in me and my potential.
It's not only about listening to my professors, but also listening to their feedback on my passions. People in college will see your potential and have faith in you, even when you don't feel it yourself. In moments of doubt, I know that I have professors, academic assistants and friends here to push me to my full potential.
In college, it's up to you to have the drive and passion to go for what you want. I will always look back on my moments here and think, I'm glad I met that professor. I'm glad I learned that skill. I'm glad I went through that struggle. I learned that in the end, these things made me stronger and wiser. No matter how hard it may be, you will thank God for those voices of encouragement. No matter how many how many people doubted me before, CMU gave me the chance to believe in myself and to have the future I chose."
(Victoria, Integrative Public Relations, Central Michigan University)
Read more about Victoria and her role as a multicultural role model.
BACK TO ALL NEWS