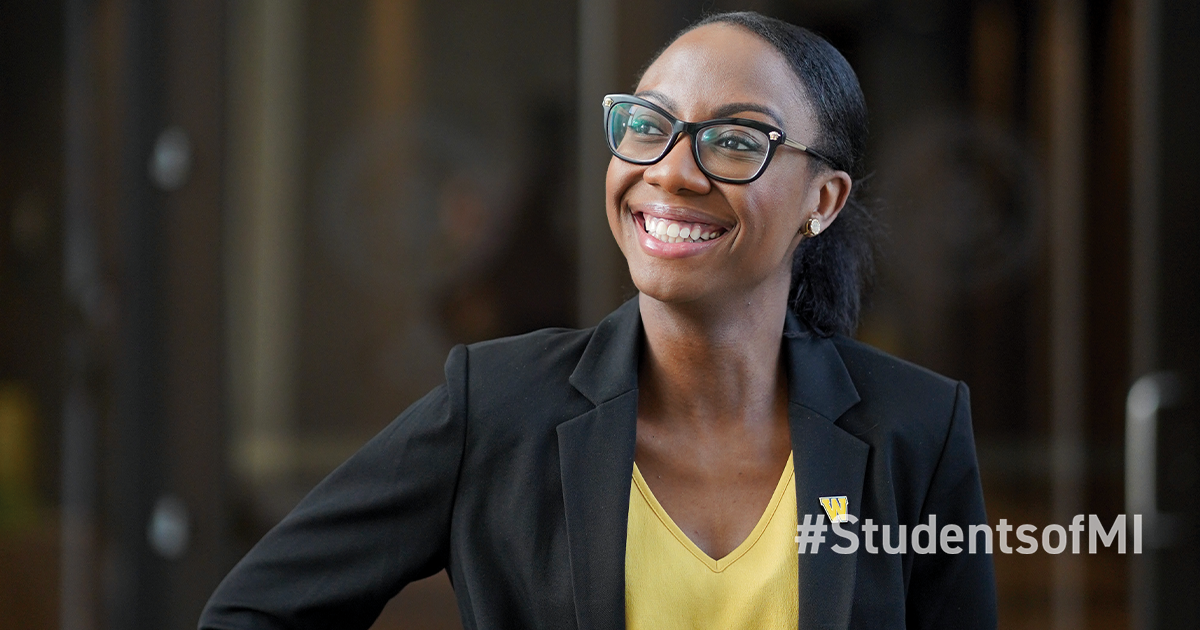 "When I transferred to Western Michigan University in 2014, I came with the intention of living my purpose and creating a name for myself as a social justice storyteller and filmmaker. In order to get there, I knew I needed a mentor to help guide me along my journey. That's when I came across Dr. Machiorlatti, a Western Michigan Associate Professor of Communication and the Director of Undergraduate Studies. I knew I wanted her to be my mentor. Alongside Dr. Mac, with the help of WMU, I learned strategies to leverage narratives, how to use storytelling to promote civic engagement and even more about social justice media that shapes policy and culture.
From then on, the influence this mentor had on me and my work is what has molded me into the multidisciplinary storyteller and social justice entrepreneur that I am today. It was at the University where I created my first documentary-short, and won an honorable mention at the 2016 Broadcast Education Association's (BEA) Festival of Media Arts, WMU's first BEA win in program history. Because of my opportunities at WMU and Dr. Mac, I had the honor of meeting Michael Moore, the Academy-Award winning filmmaker, I've been able to be a production assistant for several major networks, including HGTV, TLC, ESPN3 and Rogan Productions – and all during my time as an undergraduate student at WMU.
I will forever be thankful for the willpower and entrepreneurial mindset Western gave to me—I did not need to wait to be hired to tell great stories, I did not need to wait to be given a seat at the table, I am allowed and capable of building my own table. I am allowed to build and open my own doors. I can create my own opportunities.
My time at Western Michigan University has shaped me into my best self, a person who isn't afraid to push the boundaries of creative potential. Thank you for being my muse and inspiring me to use storytelling and filmmaking as a means for social change.
As I think about the next steps of my journey, I know that in everything I do, I want to be an inspiration to other young artists who are passionate about media, storytelling and making an impact through their art–just like Western and Dr. Machiorlatti did for me."
(Tierra, Western Michigan University)
BACK TO ALL NEWS