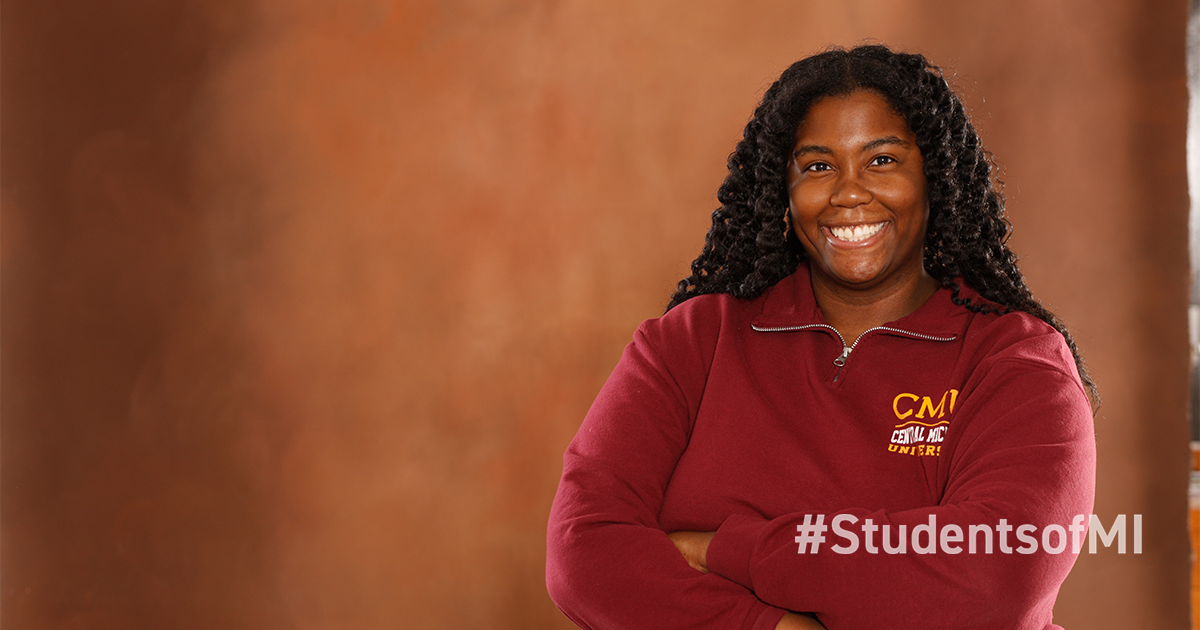 "I was so excited to get into Central Michigan University I started screaming and had to go and wake my mom up to tell her.
I always had a feeling CMU is where I would be. I had a college visit, and I loved it here. I felt so at home, and I liked the people.
I'm usually very reserved and shy, but here I'm comfortable. I wasn't sure I would succeed but because I received so much support, and I feel so comfortable here, I've accomplished so much more than I thought possible.
My growth here is my biggest takeaway. A lot of my experience has been taking chances and trying new things.
After a great first year living in a residence hall, I applied to be a resident assistant and got it. It really helped me step out of my comfort zone. I connected with a lot of people from different backgrounds and created a support system for both the students in the hall and myself.
Being an RA helped me understand how to better support people. It's played a big part in me wanting to pursue a career helping others and deciding to major in psychology. Part of my experience here was shadowing a school counselor, which made it even more clear I wanted to be a counselor, too."
(Tamia, Psychology, Central Michigan)
BACK TO ALL NEWS