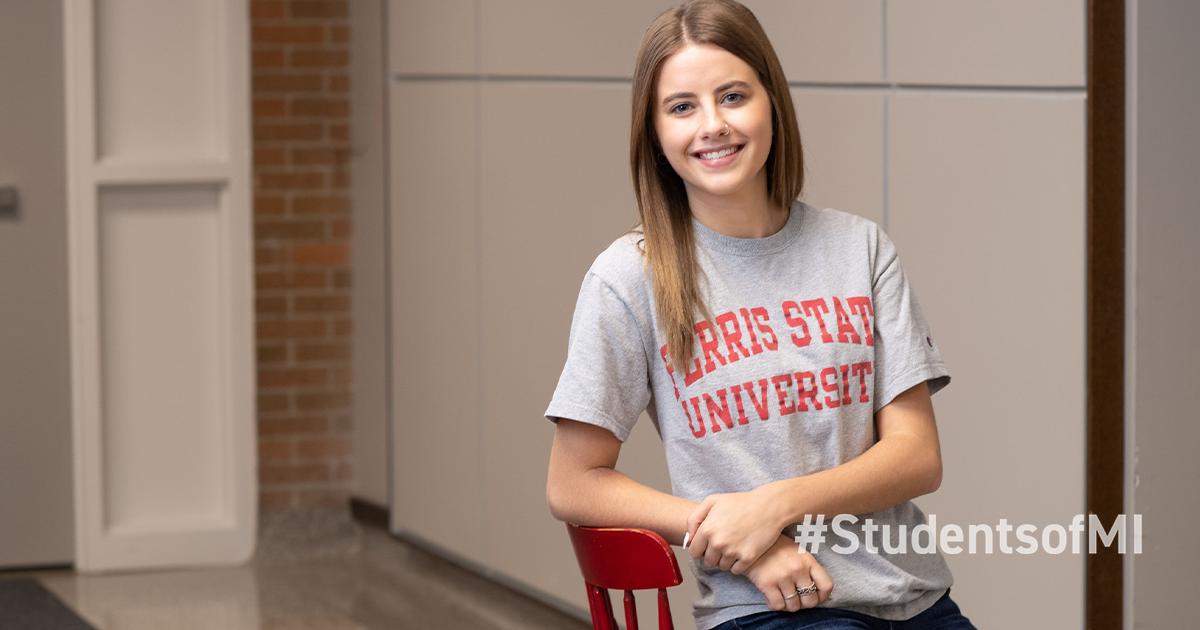 "I'm an out-of-state student. I chose Ferris State University because I love Michigan, I love nature, I love being around the water. Ferris was the perfect school for me because of the size, feeling at home – not too big, not too small. On the one hand, you're meeting the same people every day, but then again, I'm meeting new people every day.
I chose Hospitality Management because I'm interested in events, working with corporations, and I want to be doing something different every day. In hospitality, I like how you can be creative with your work and have various opportunities every single day. The faculty has been amazing. Hospitality is one of the smaller programs, and it allows you to get to know the faculty better. They get to know you, and they're checking up on you every day. It's not just academics. They want to know how you're doing in life. The Hospitality program is like a family.
I try to join as many student organizations as I can. Right now, I'm involved with the Hospitality Student Association. That is a good way to meet new people and build your network. With every new person you meet, your network is growing. I also work on campus in Admissions. So, you're not only already working with students who attend Ferris, you're also working with prospective students who are considering Ferris. I'm meeting new students and new people every day.
It feels great. I think of the opportunities that I'm getting, as a college student, that my parents and my grandparents didn't get. So, I'm excited about having not only the opportunity to attend Ferris State, but I'm looking forward to graduating and getting out into the industry, representing Ferris and making a life for myself. I take pride in my work, every day, it's mandatory in our program that you have two internships. I am going to wrap up my fourth internship by the end of my junior year. I'm doing everything that I can, with the help of my professors, to be the best that I can be."
(Sydnee, Hospitality Management, Ferris State University)
BACK TO ALL NEWS