#StudentsofMI
Students of MI: Sparkalena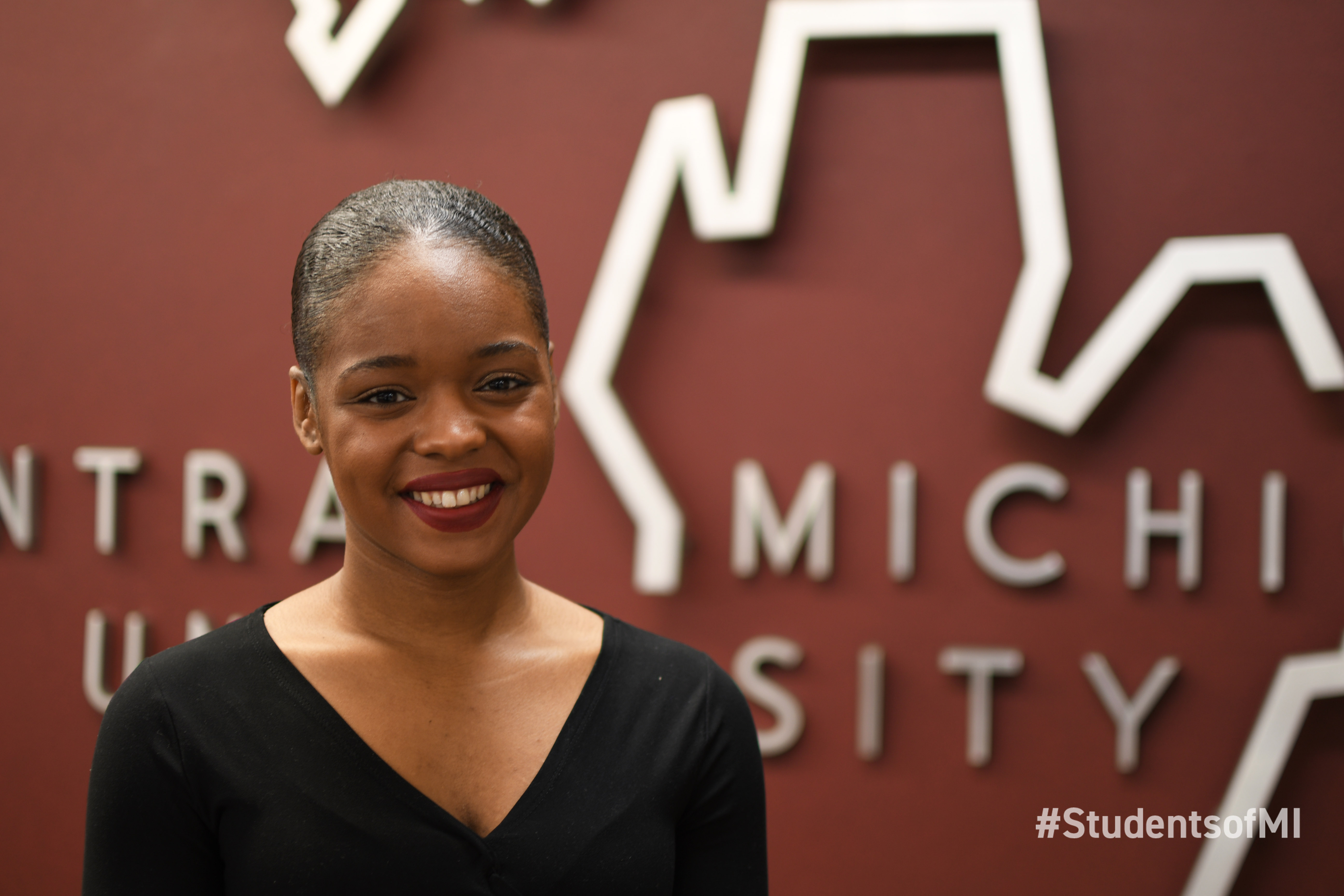 "Central Michigan University was one of the main schools that accepted all my credits, while getting through the fast track with no debt. I love CMU. It's more of a community feel than a "big university" feel. Saginaw is a small city and I could go to my neighbors for anything, so I wanted something that was more inviting like that.
Initially I took classes for nursing. I love people, and I love caring for people – that's what I've been doing in my family for a long time, but nursing wasn't my passion. What led me to college was more of a life thing, and I saw what I was passionate about. Through marathons and cooking, I realized I loved dietetics – and this is the perfect place for me to pursue that.
I love college, but I wasn't used to it. I have a small family of just me, my little brother, my mom and dad. Now in college, everybody is on the same floor. I'm a real people person, so it's a lot of fun to meet new people who are aiming towards the same goal of a degree and having fun in our community.
College is all about how you feel and finding your own heart and destiny. A lot of times, as young people, our parents believe that there was this plan and purpose that they have already set out for us. We've always had those opinions from mom and dad, but going on to college you have to listen to your own voice.
A lot of people will say college isn't for them, but there's so many avenues and degrees to find something here that's your niche. You can be great at multiple things and that's okay because you need to try and experience life and the community here at CMU. Like I said, I'm in dietetics, but I'm a great public speaker as well. I do paid gigs on the radio and news, and it taught me that there's also other skills I can be good at. It doesn't matter what your talent is, college is right for you and the best place to find something that fits you.
Everyone wants the straight and narrow pathway, but that's not how it works out. Especially being so young, I think that every stop sign, every wrong way or every debt has redirected me to where I'm supposed to be. Try everything and see what makes you happy – college is the time to do that."
(Sparkalena, Dietetics, Central Michigan University)
BACK TO ALL NEWS