#StudentsofMI
Students of MI: Sarah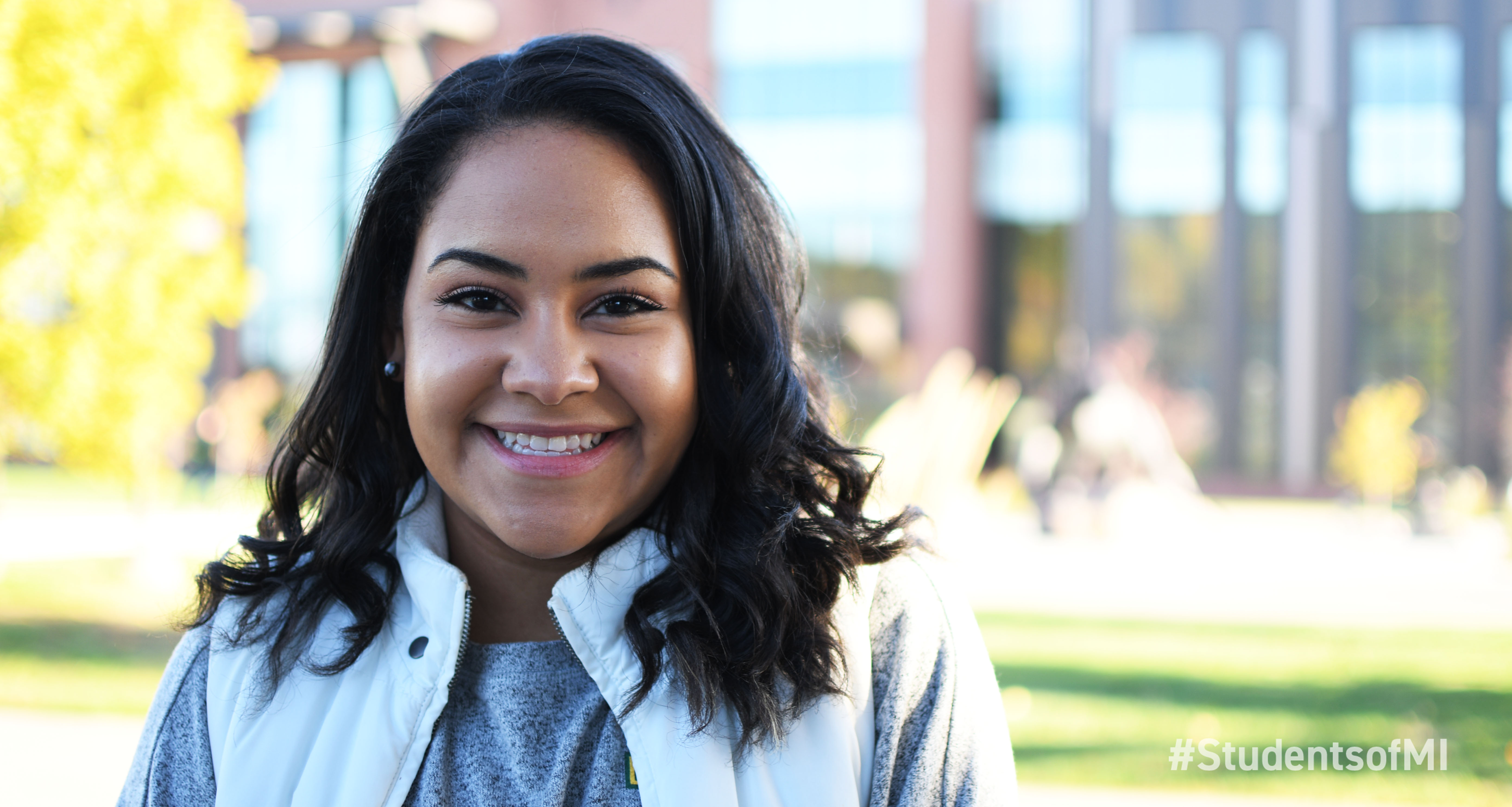 "My senior year of high school, I was interested in being a public servant, and my teacher suggested that I come to Northern Michigan University because her daughter went to NMU. Originally, I was a political science major with a minor in history. When I got started at NMU, I took an intro to public relations course with Dr. Tom Isaacson and loved it. I realized that the personal side to politics would be good for me, so I changed my major to public relations and kept political science as my minor.
I'm from a suburb of Grand Rapids that is farm orientated. Coming to the Upper Peninsula I was expecting something very similar to my hometown. When I got to Marquette, it was much different than I expected. The city is a young community, with many local businesses. It was completely different than my hometown. I ended up fitting in way more than I thought, and it's a more diverse area. I consider this my home.
My parents tried to support me as much as they could, but college was on me. Financial aid is a huge deal, and I would have had to start at community college without it.
In college, I wanted to join a group where I could sit back until I felt comfortable enough to hold a position. I joined the Black Student Union because I felt like I could fit right in, sit back and listen. It turns out, they were a real go-getting organization and expected a lot out of us. We accomplished a lot through the Black Student Union, and I was able to be heavily involved by my second semester when I assumed the role of treasurer.
After that, I joined student government, or ASNMU on campus, assuming the role of treasurer. This tied into my position of becoming Chair for the Student Finance Committee for two years. I'm also treasurer of the Public Relations Student Society of America. Now, I am a student brand ambassador for the university, the social media manager of the Northern Michigan football program, and teaching Model United Nations. All of those things together make my Northern experience what it is, and I get to live with my best friend along the way."
(Sarah, Public Relations, Northern Michigan University)
BACK TO ALL NEWS