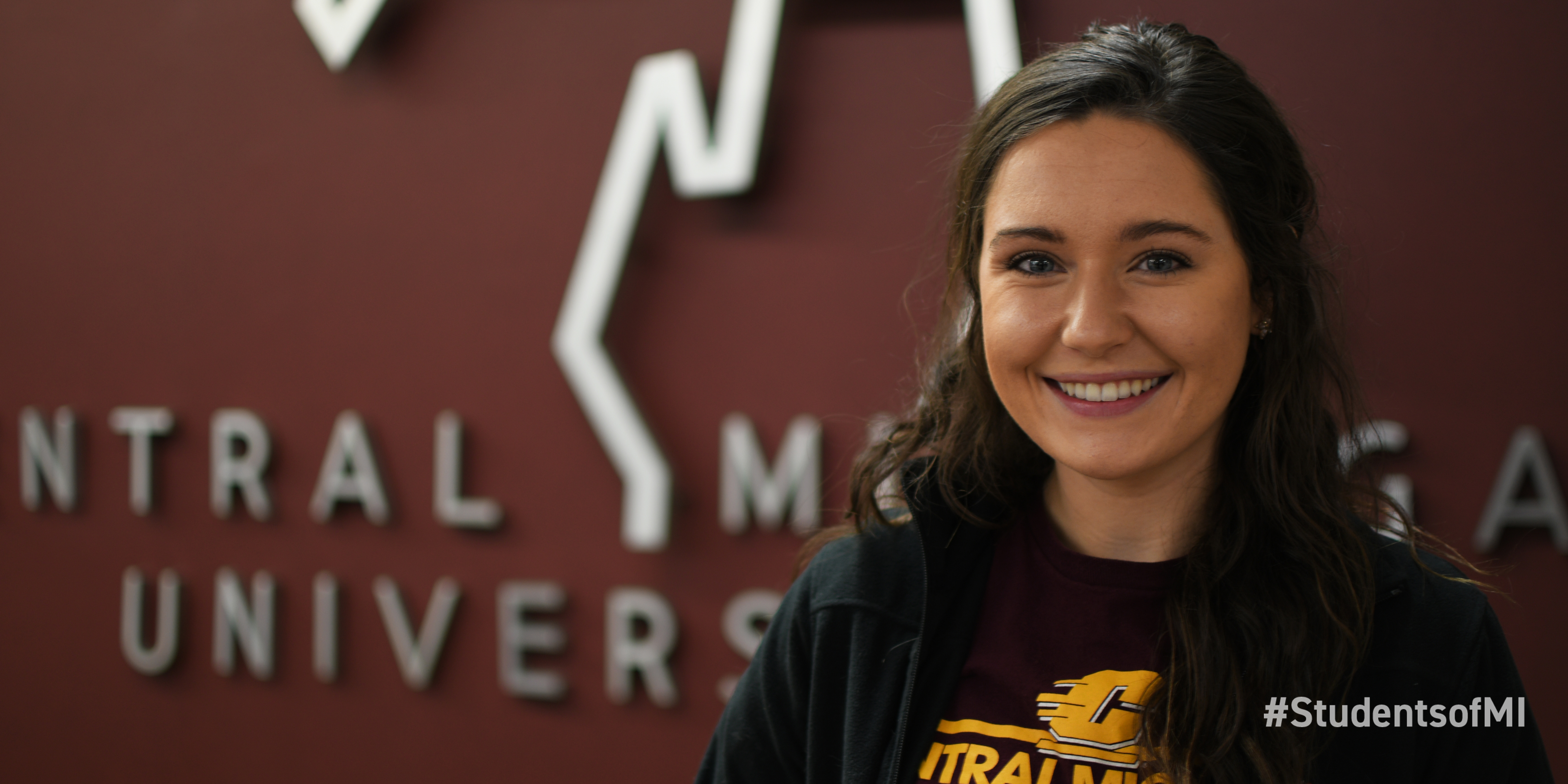 "I came to Central Michigan University because of a scholarship and the opportunity to participate in the Honors Program. When I arrived, I found that one of the best parts about CMU was the community and the openness of the people here. The faculty has been awesome, and everybody is always willing to help.
Financial aid played a huge role in my decision to come to CMU. I'm here on a full-tuition scholarship for the Honors Program. The opportunity to graduate without a lot of debt was an opportunity I couldn't pass up.
I was really nervous to come to CMU in the beginning. I am a first-generation college student. My parents really wanted me to go to college since they didn't, and that made coming here a new experience for all of us. When I got here, everyone at orientation was really open and welcoming, which assured me I had made the right decision. I really liked my roommates, and that made my freshman year really enjoyable.
One big thing I like about CMU is that it's okay to not know what you want to do in the beginning. I was really undecided at first and thought I was lost, but everyone at CMU was passionate about helping me decide.
I knew that I wanted to do something outdoors with animals, so I became a biology major after getting some help from others. I got involved in the Wildlife Society where some members guided me in the right direction. I also got to go to Beaver Island for a class and met the advisor I've worked with ever since.
As a student, I've been able to conduct a lot of great research related to my program. Since my trip to Beaver Island, I've studied turtle genetics and spatial patterns in a conservation genetics lab right here at CMU. I did marine research in the Galapagos Islands for an entire semester through study abroad, and last summer I traveled to Alaska to do research on sea lions. These opportunities have been some of the best experiences of my life.
I would encourage people who are on the fence about going to college to at least give it a try. If you never try, you may regret it later!"
(Samantha, Biology, Central Michigan University)
BACK TO ALL NEWS