#StudentsofMI
Students of MI: Rosa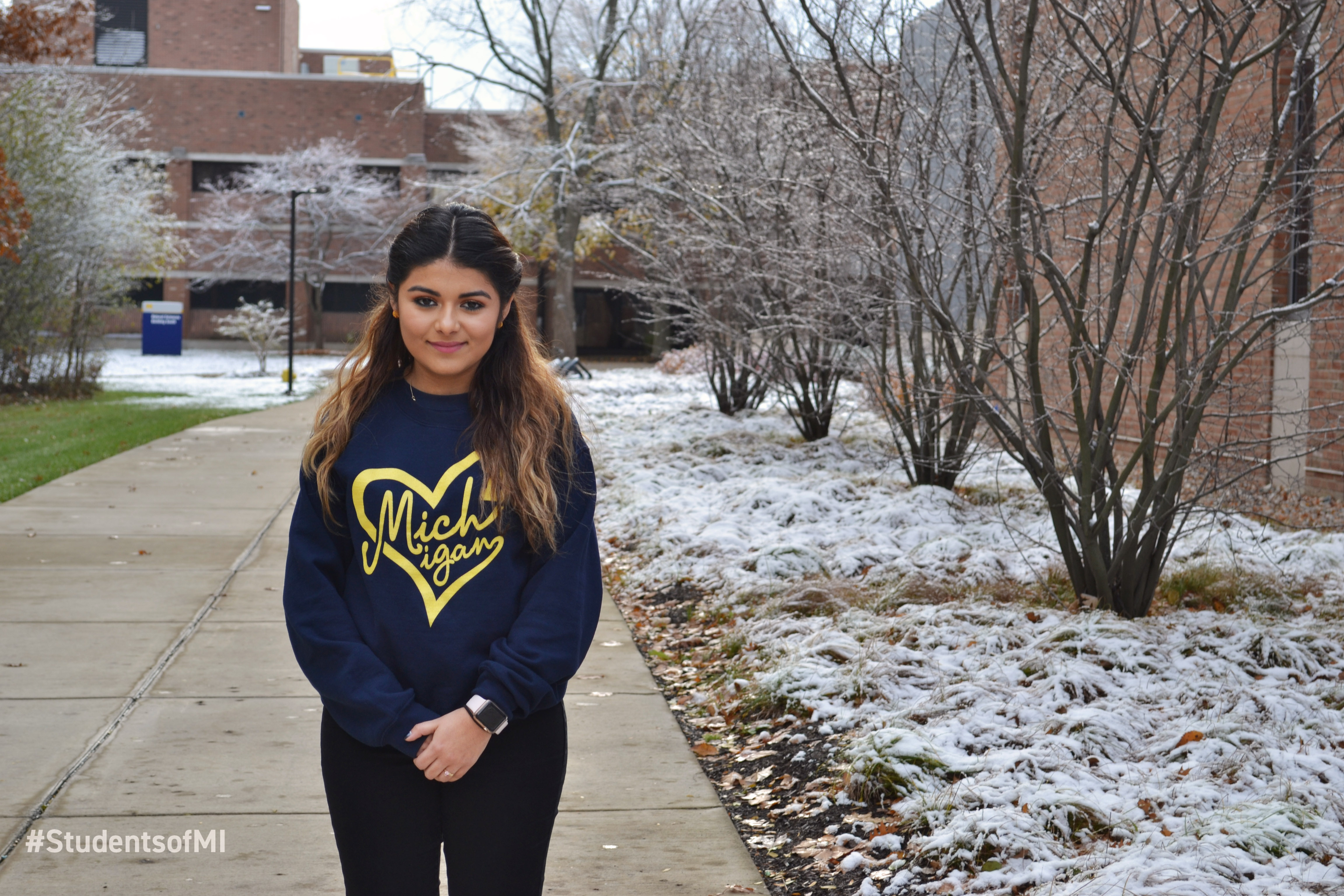 "I was born in Mexico and then came to the United States when I was seven. When I moved to the University of Michigan Dearborn, I noticed the diversity I saw in high school on a larger scale. It wasn't just kids with different religions, or different races, there were students from all over the world. You are able to gain a large global view, which is something that's really great.
As soon as I got a job here on campus, I started getting more involved. It seemed like doors kept opening, with more opportunities coming in. Whether it was my next job, or a summer internship, being involved led to so many doors opening for me. Being open to take any opportunity is a huge part to being successful, because if I hadn't done that on the first job, I wouldn't be where I am today. Right now, I'm a Student Success Associate and the Vice President for the Opportunity Scholarship Program.
The professors here do care. They know when you're not in class, and they notice when something's wrong. This provides students with a support system and time to really reflect on everything that they're doing and how it's helping them.
For freshman, just know that a lot is going to be on you, but there are people willing to help. Don't be afraid to ask for that help! A lot of people come in kind of like, "Oh no, I've got to figure it out," or "If I don't know should I ask a dumb question?" Everyone here actually wants to see you succeed. Don't be afraid to ask for that help."
(Rosa, Accounting, Finance and Spanish, UM-Dearborn)
BACK TO ALL NEWS