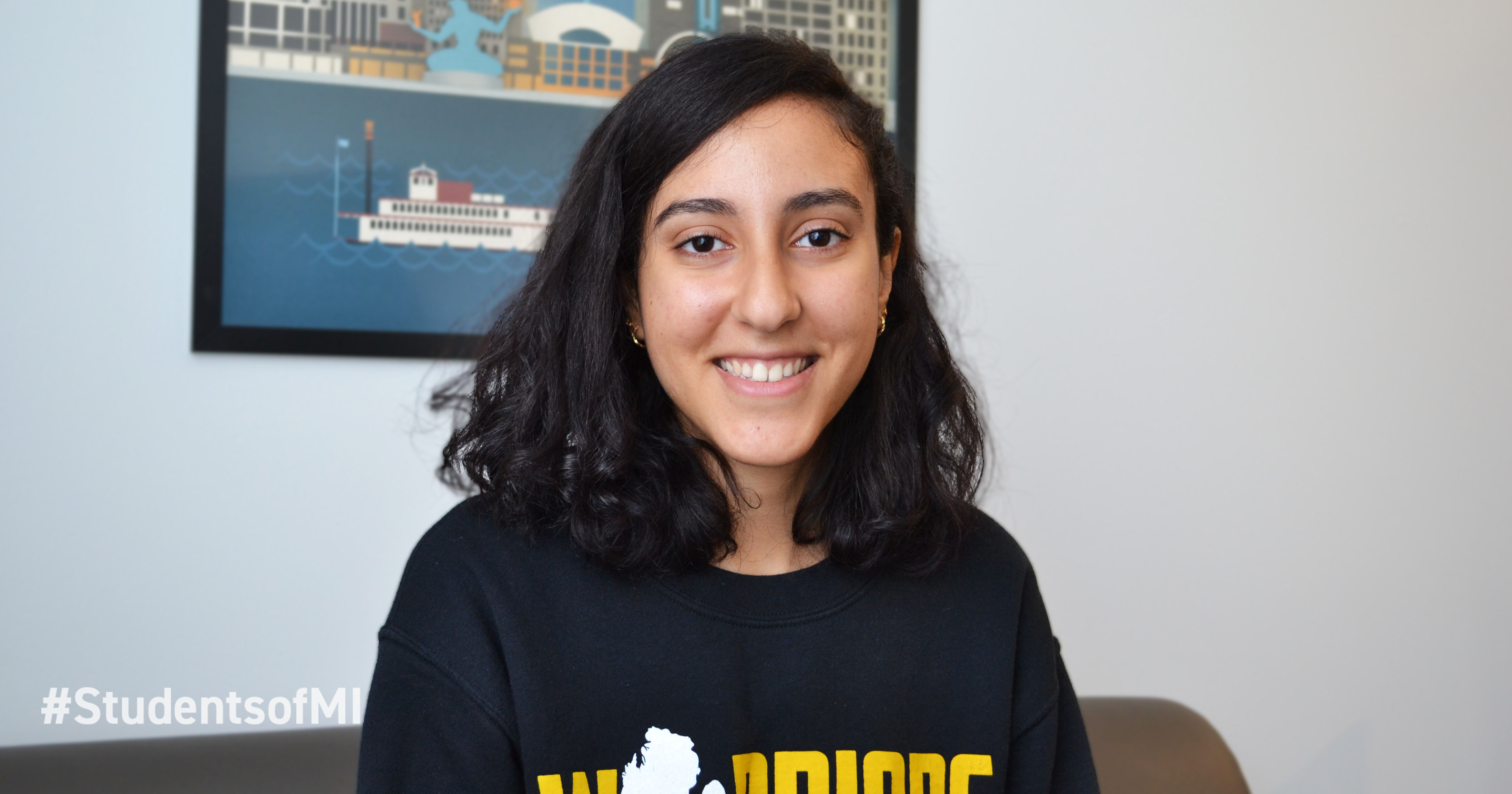 "One of my favorite things about Wayne State University is how diverse it is. I love the fact that I am constantly exposed to many different cultures and points of view. Everyone is willing to get to know and understand your culture.
I came in undecided on what I wanted to study. I took a philosophy course my first semester, which I quickly fell in love with. I completed all the readings and was always excited to go to class. That's when I decided that I wanted to study philosophy full-time.
What excites me most about philosophy is that it makes you think differently. I love the deep intellectual way of thinking philosophy offers. I want to get my PhD in philosophy so that I can teach it later in life.
WSU has given me the opportunity to join a few student organizations. I'm a part of the Detroit Community Assistance Program, or DECAP, which is a student organization that helps homeless people. I'm also part of Swim Club, which contrary to its name is actually a club for dancing, which has been so much fun.
I even started a Philosophy Club during my second year. I wanted a space where I could talk about deep issues with my peers, but couldn't find the right club. I then said to myself, why not create one? You only need two people to open a club, so a friend and I went for it. It was a lot of trial and error, but we kept at it. We now have around 10 members who are passionate about discussing interesting topics.
College can be expensive and I would not have been able to afford college without financial aid from FAFSA and scholarships. My sister came to WSU before me and was able to show me all the resources available to me.
For those still undecided on what they want to study, my advice would be to take general education classes. They will still count towards a degree and can expose you to topics you may want to pursue. Once you're here, put yourself out there and try something new. There's so much to experience outside class and studying. College is way more than that."
(Rama, Philosophy, Wayne State University)
BACK TO ALL NEWS