Students of MI: Raihaanah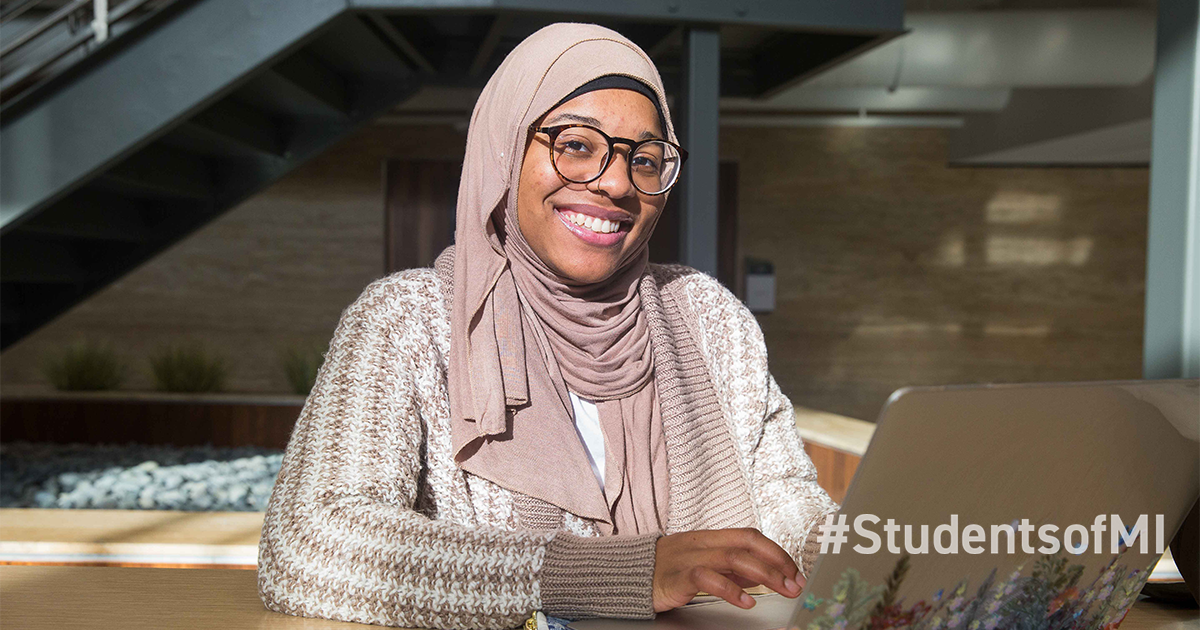 "I decided to come to college because I have always been a studious person. I enjoy learning about the world that surrounds me, and I felt that college was the best place for me to learn about it.
I chose to attend Eastern Michigan University because I felt respected here. I saw Eastern's environment as a place where I could thrive as a student and grow as an individual. It felt like home.
I think it's really important to come to college with a goal in mind. That goal being your degree. It's important to figure out what is your 'why.' Why do you want to spend four years at Eastern or another university?
As a public health major and a Resident Assistant in the Honors College, I've learned so much about myself and others, like conflict resolution and management. I work on campus as a mentor for the College Supports program, accompanying students who are on the autism spectrum to class. I assist them and help with notes to alleviate stress and anxiety in certain situations. These opportunities mean so much to me."
 (Raihaanah, Public Health, Eastern Michigan University)
BACK TO ALL NEWS