#StudentsofMI
Students of MI: Nneka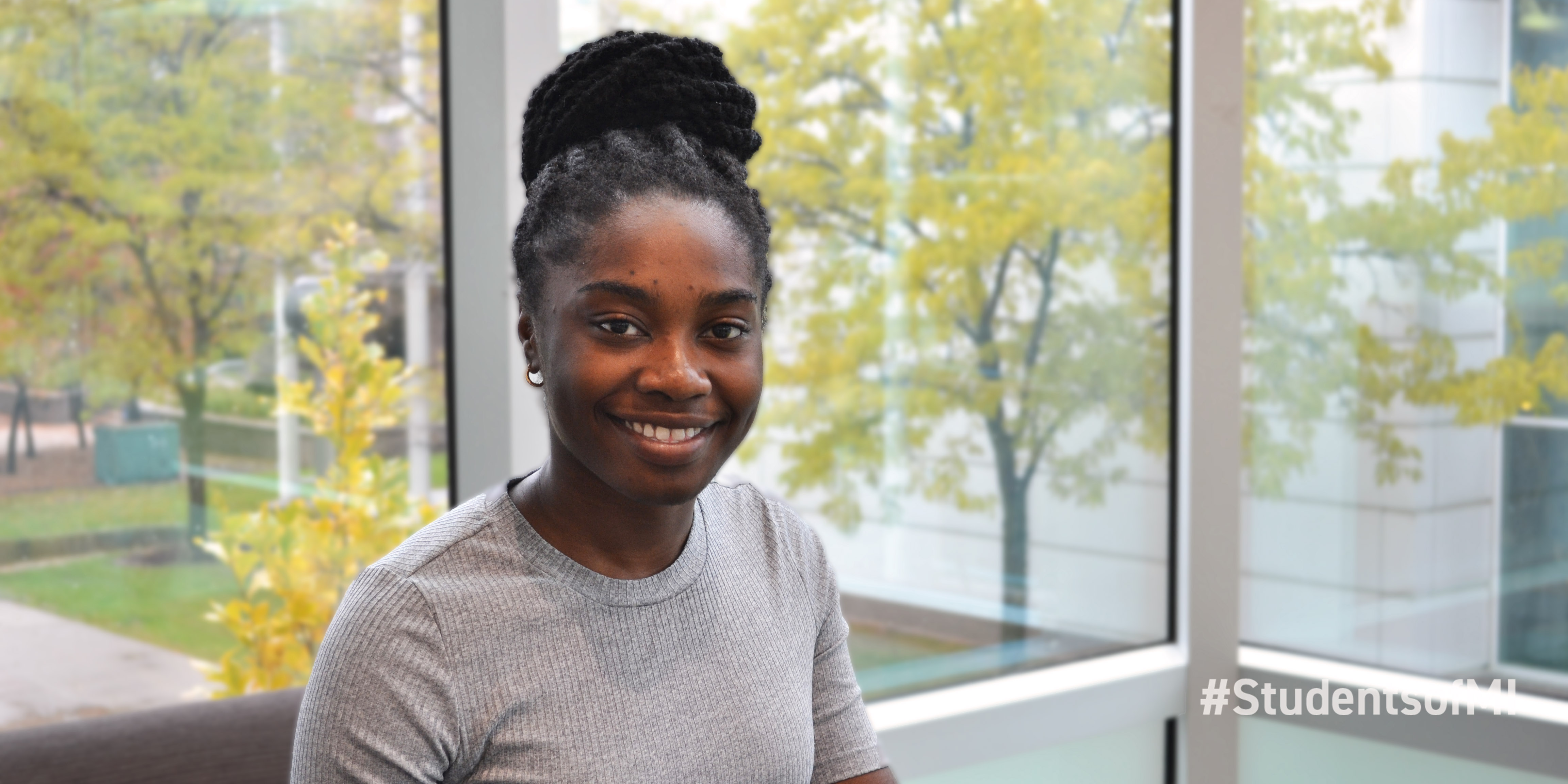 "I appreciate the wide range of career opportunities and the amount of diversity at Wayne State University. We're in the middle of Detroit and there are a lot of opportunities for people interested in business, health, agriculture, and many other fields.
My career goals are a huge part of my life. As I began school, I knew I wanted to go into the medical field. My mother was a nurse, and I remember visiting Henry Ford Hospital where I got to know all her coworkers. Some family members and I have faced different health related issues, so I really wanted to work in medicine to find solutions that can help people like those in my family.
Coming out of high school, I was accepted into the Rebuild Detroit program at Wayne State. This program is a biomedical research program for minorities. Although research was something that I did not know much about, I'm very happy to have this opportunity. It's allowed me to do research at the Karmanos Cancer Institute over the summer where I conducted cancer biology research. The experience was full of learning and networking with different people within the fields of research and medicine. It was a very humbling opportunity and that experience has inspired me to continue conducting research and incorporate it into my future in medicine.
The most rewarding experience I've had at Wayne State was being able to go back to my old middle school. Bates Academy was a place that helped me build myself up. When I returned, I told the students that I was just like them. I struggled, but now I'm in a great university with multiple doors of opportunity waiting to be opened. To see the students take what I said into consideration was really cool."
(Nneka, Public Health, Wayne State University)
BACK TO ALL NEWS