#StudentsofMI
Students of MI: Myles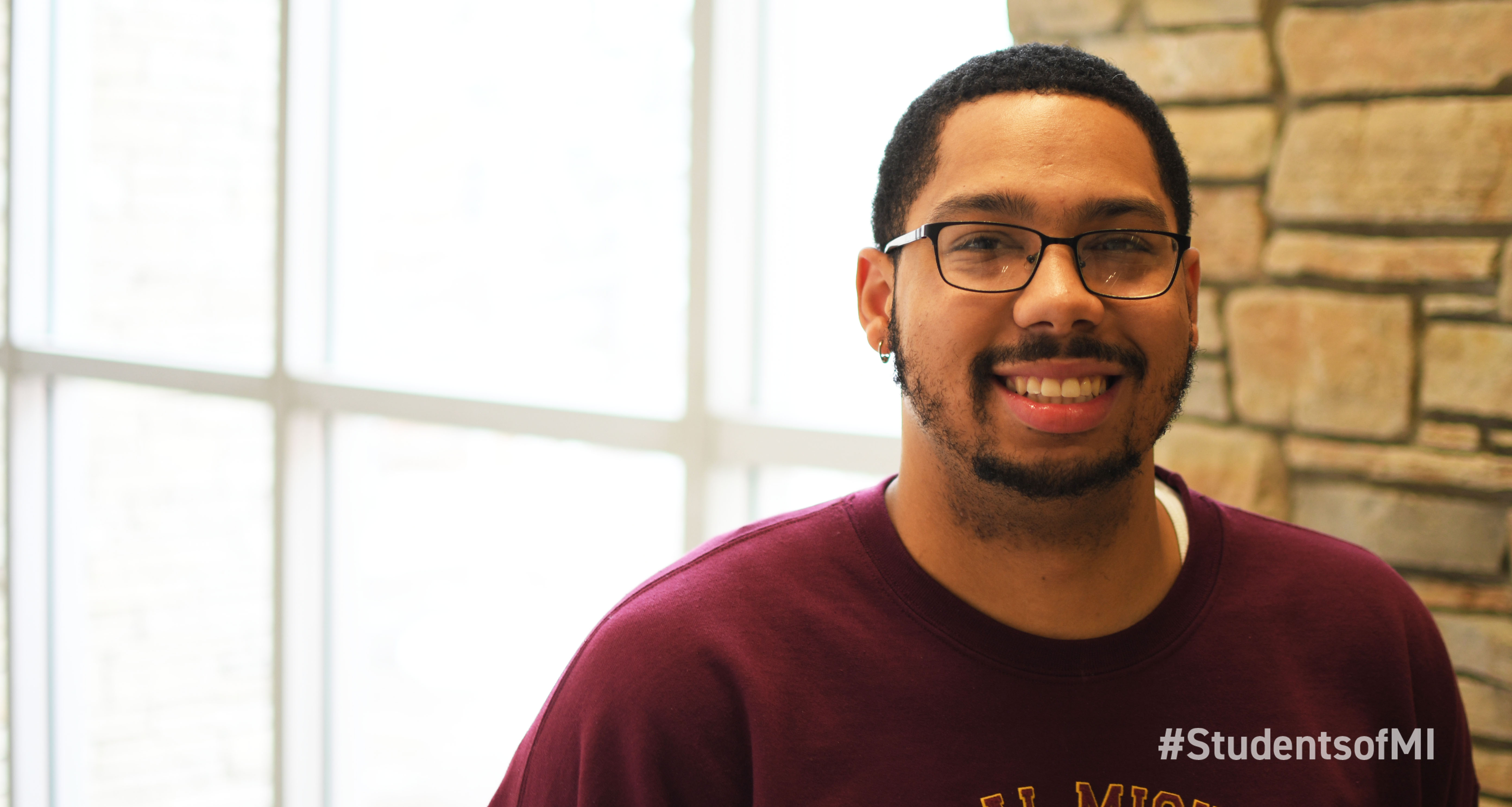 "Central Michigan University is not too big, and I felt really at home here.  The community was welcoming and gave me a home. It's definitely been a transition, but it's doable and very necessary.
At Central, there are many things I've learned from my experiences that will help me in the next steps of my life. Joining clubs definitely taught me a lot about leadership and time management, and I've learned to not spread myself too thin between all the different things that require my attention.
Financial aid definitely helped me get to where I am today. Without financial aid I wouldn't be here, and it made things easier for my family and me. I know I'll look back on my time at CMU and say, if I hadn't gone to Central, or if I hadn't gone to college, I wouldn't have the skills that put me where I am today. I came here and became a better communicator and a leader. College has taught me so much about the real world and how to be independent and successful on my own.
I definitely encourage people to go to college because you never know who you'll meet here in terms of friends, teachers or maybe the love of your life. College is an investment in you, and it's important to be diverse in the things that college gives you. Investing this money into yourself will open up doors into the future that aren't available to those who don't go to college."
(Myles, Logistics and Marketing, Central Michigan University)
BACK TO ALL NEWS