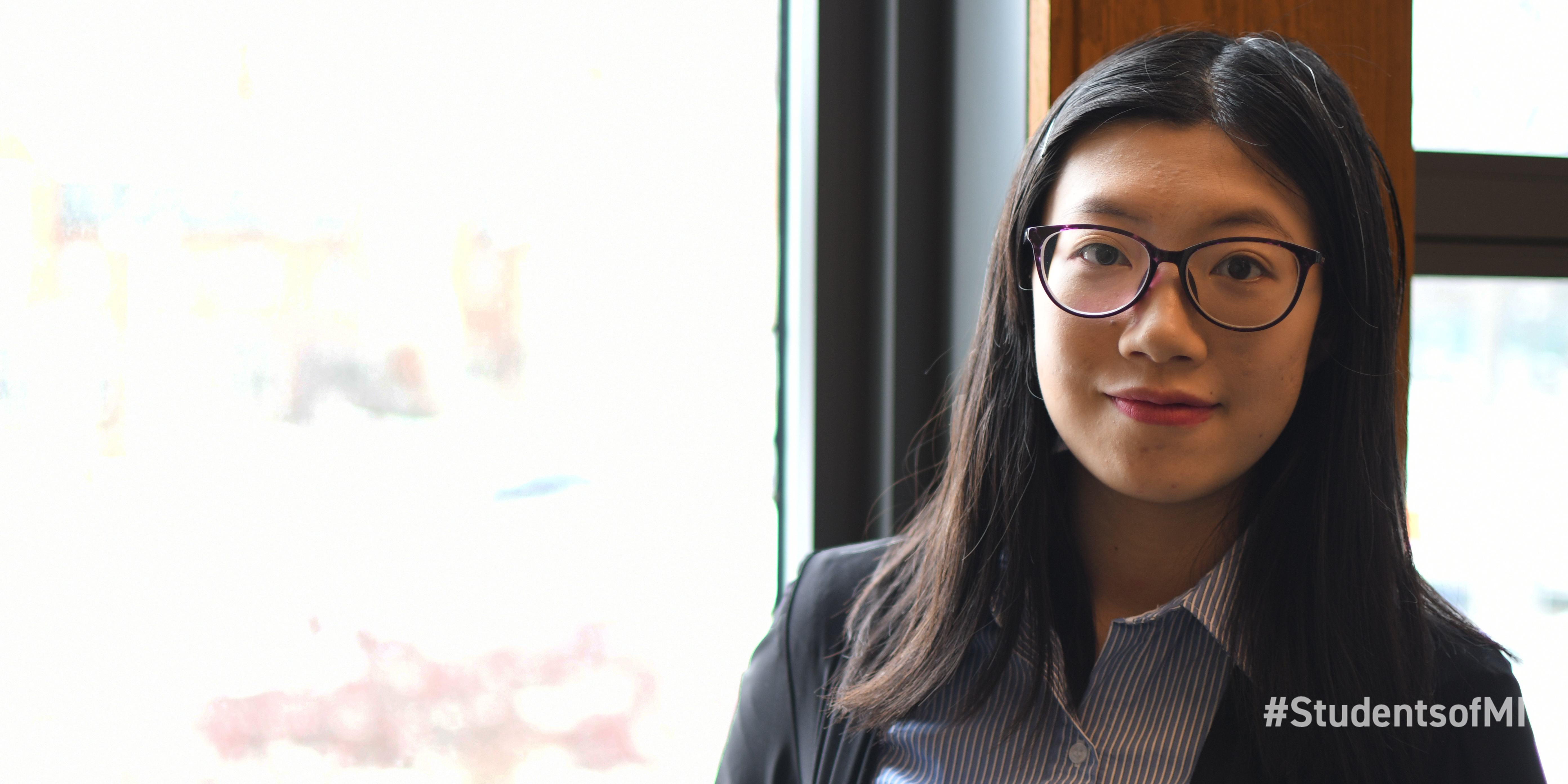 "My family back in Montana are huge spartan fans, so I've been coming to Michigan State University to watch football games since I was in high school. Before I was enrolled here, I got to talk to the business school's dean. She was very friendly and made MSU sound like a great place to be, which ultimately helped me choose MSU.
Coming to college was definitely a big change. You are placed in a dorm with a lot of other students. I chose to have my roommates picked at random because I didn't know anybody at MSU yet. I was scared at first, but it quickly became a fun experience because I got to meet so many new people.
At first, I didn't know what I wanted to study. I met with at least 10 different advisors from 10 different majors to find a good fit. After a lot of exploration, I eventually chose supply chain management in the business college.
MSU provides so many ways for us to get involved outside the classroom. Even though I'm a business major, I have a passion for science, so I joined the Zoology Student Association where I became the treasurer. We get to hang out with small animals and attend events like overnight lock-ins at the zoo. I'm also the fundraising director for the Science Olympiad Club. We recently hosted the Michigan State Science Olympiad competition, which was really fun. I'm also in the Supply Chain Management Association where we focus on professional development.
Participating in all these clubs has definitely taught me valuable time management skills. Juggling multiple different things and being able to plan ahead is what I will be dealing with in my career, so that has definitely helped. Being able to talk with people from many different professions is another skill I've picked up from my clubs.
My family is beginning to recognize how big of a role higher education plays as a part of growing up. I always tell them college is a place that you can meet a lot of new people outside of your current community. That's just one of the reasons I encourage my younger cousins to go to college after high school."
(Muning, Supply Chain Management, Michigan State University)
BACK TO ALL NEWS