Students of MI: Monseratt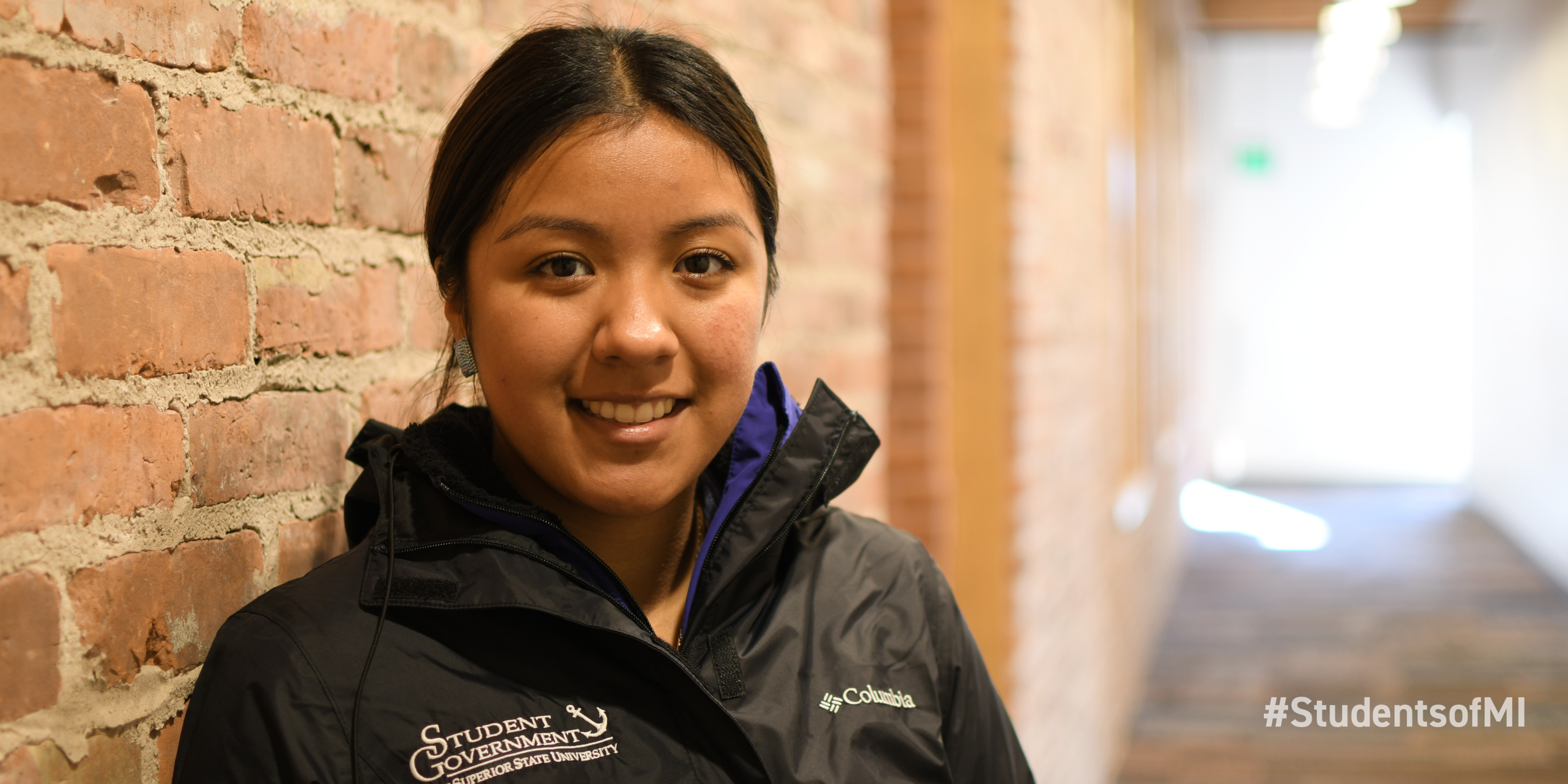 "I knew that I wanted to go to Lake Superior State University since I was in high school. I used to come up here for summer healthcare camps my sophomore and junior years. That's when I learned what their amazing programs have to offer, and that it was where I was meant to be.
Coming to Lake State was definitely a big change. At the beginning, I questioned whether I could do it and how I was going to survive. It was the people here that encouraged me to stick around. My bosses at my front desk job were especially helpful. They were always assuring me I could do better — that I had it every time.
When I switched my major from Nursing to Kinesiology, I really started to fall in love with my classes. I want to work with professional athletes, and Lake State's kinesiology program is helping me reach that goal.
My advisor connected me with my summer internship. He was able to find me a position working with professional soccer players in Dearborn, which is very close to my home.
I met a lot of great people there, which will help me build a stronger network. I'm hoping for my next internship opportunity to take me overseas, and I'm sure my advisor will be able to help.
I stay very involved on campus. Being involved makes it easy to express myself through different groups of people. Right now, I'm in a sorority and have a spot on the E-Board for Lake State's National Society of Leadership and Success. I'm also involved in student government and a few other clubs, such as the kinesiology club. Being involved in various different clubs has helped me network with so many new people.
At LSSU, I receive grant money as well as multiple scholarships to help pay for school. At first, I didn't know about the numerous financial aid opportunities that were available to me. I got in contact with an advisor at orientation, and they told me about some scholarships I could apply for. It's so important to apply to as many scholarships as you can because a lot of them that are super easy to get. The scholarships I received both from the school and FAFSA have been a tremendous help."
(Monseratt, Kinesiology, Lake Superior State University)
BACK TO ALL NEWS