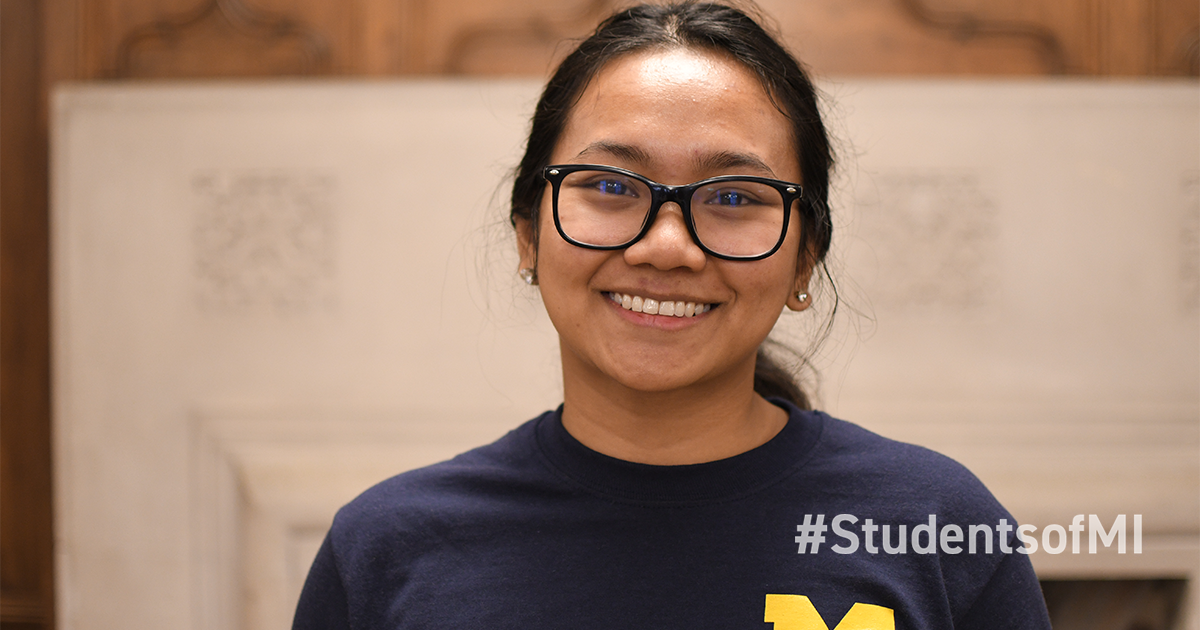 "At first, I thought there was no way I could get into the University of Michigan. I took a leap of faith by applying, and fortunately got in. I'm from Indonesia, where it is very difficult to get into college. There, they only look at your grades. If you fail in one area, that could be it for you. Here, they look at the whole you, what your vision is and what you want to do in life. That was a very welcome change.
When I started at Michigan, I was a single mom and didn't know how I would pay for school. My daughter was only three at the time, and I had just moved across the country. Getting assistance from financial aid enabled me to come to the University of Michigan, which I'm very thankful for.
The community at the University of Michigan makes you feel like you're at home. You can talk to your teachers about anything. There are multi-cultural offices that help you feel like you're not somewhere else. We have great success coaches that give you the motivation you need to succeed. Education is really important here, but so are the students.
I didn't know it at first, but there's also a lot of opportunities here at the University of Michigan. Once you get to know your professors, they can help you find research opportunities and other things that will prepare you for your next step. Opportunities don't necessarily just pop up, but if you are motivated and are actively looking, you will find them.
I'm involved in a few clubs on campus outside of class as well. Undergrad Research Opportunity Program (UROP) is one group I'm just getting started in. There's also the Christian Dental Association and Asian Americans clubs that I'm looking forward to getting active in. It's still my first year, so I have a lot of time to explore things.
Michigan is my home now, and I plan to live here after I graduate. I've based my education around my mission to forward public and social health. That mission will take me many places. Wherever I travel, Michigan will be my home to come back to."
(Merysta, University of Michigan – Ann Arbor, Dental Hygiene)
BACK TO ALL NEWS