#StudentsofMI
Students of MI: Megan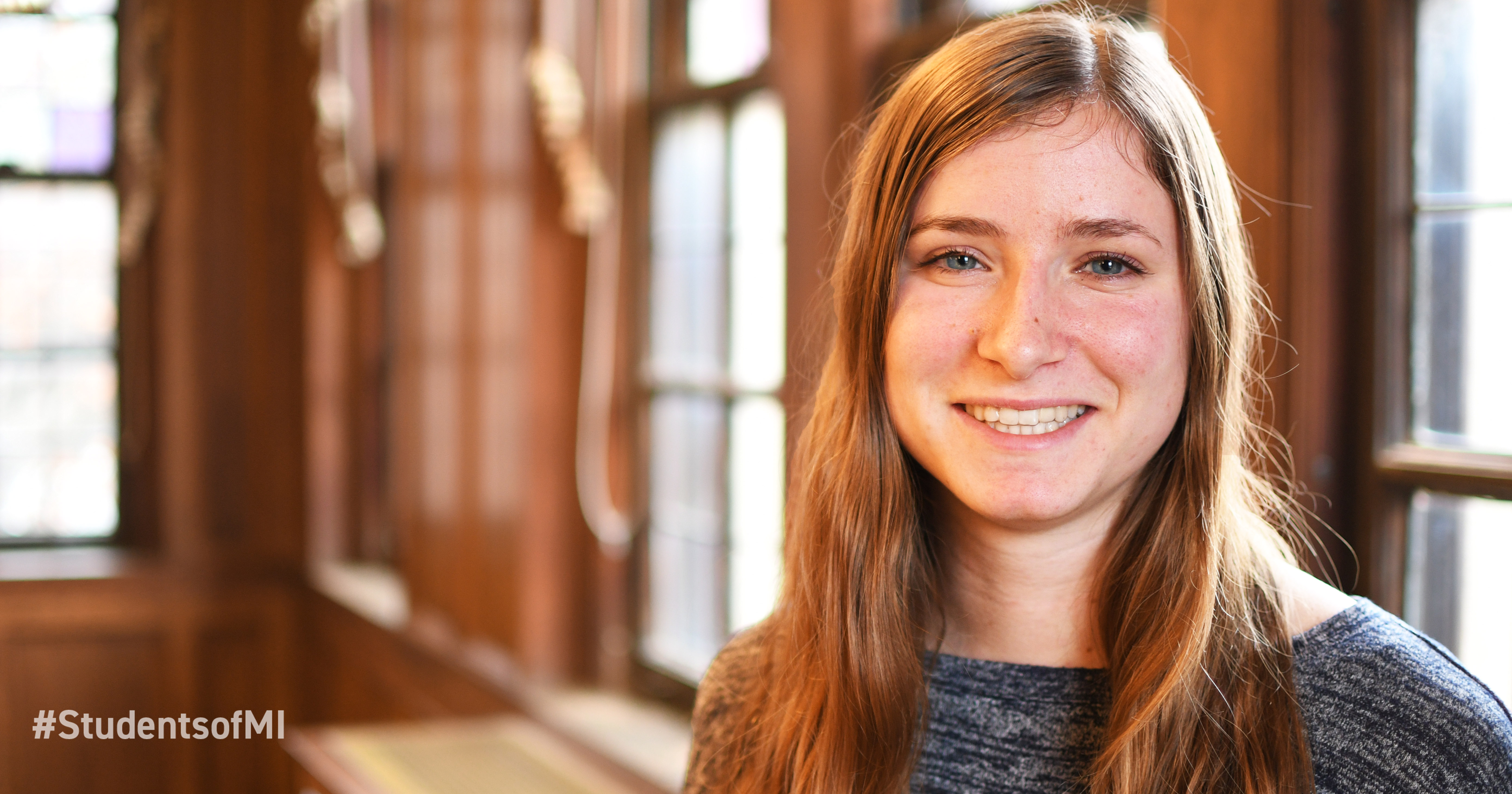 "With college, I experienced so much more than if I would have stayed in my hometown. If you're unsure about the financials, there are so many options that people don't realize. There's no harm in applying and it will open up a lot of opportunities. If you're unsure about the major, don't worry about it, you'll figure it out. I was definitely undecided when I came in.
I thought I'd be more scared leaving home, but the second I got to the University of Michigan, I was fine. My freshman year, I was like, "Oh my gosh, there are so many cool new people here." Usually, I'm shy, but I surprised myself and it was actually really good for me to get out of my shell.
One thing that surprised me was being around different people and encountering a lot of different perspectives. I'm from a very conservative town, so that was a big transition, finding out that there's more to the world than just this little bubble I grew up in.
One thing I want to share is how college opens up so many doors for you. I had never thought about leaving the state or about going abroad. Michigan is perfect, but the option of living abroad is now definitely a possibility for me. I just want to explore. With help from the resources on campus, I randomly took a Portuguese class and applied for a teaching internship abroad. It was all made possible by a scholarship; there's no way I could have gone without it.
Financial aid is wonderful because I wouldn't have been able to attend college without it. I had no idea that the University of Michigan was so generous with financial aid. It played a huge role and made my decision to come here very clear. It was clearly the best choice for me."
(Megan, Sociology & Spanish, University of Michigan)
BACK TO ALL NEWS