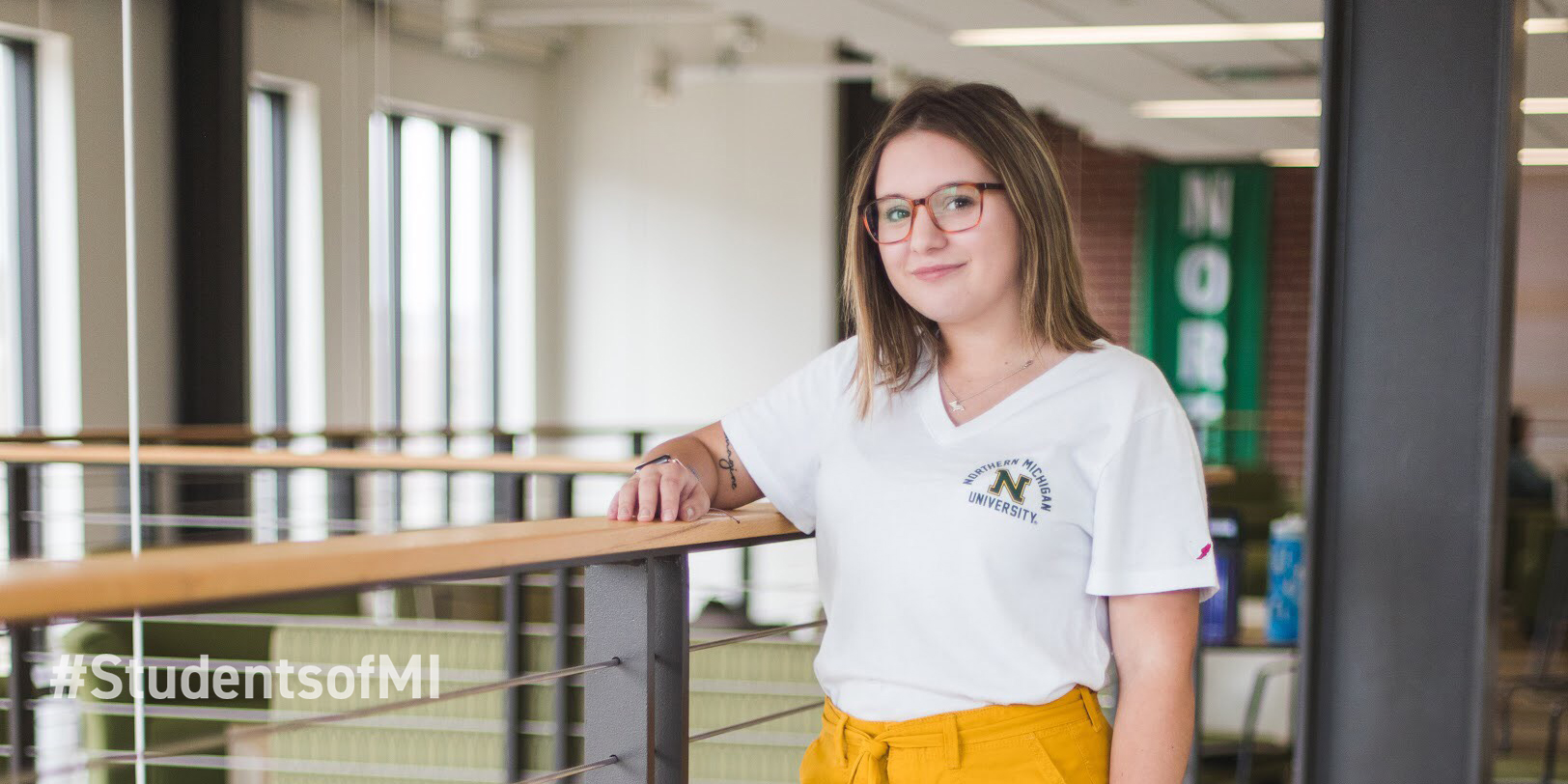 I thought Northern Michigan University's large campus would be a big change from my small high school, but I was pleasantly surprised by its small school vibe. All the professors know us by name and they really care about our development.
Some of the resources at NMU reflect how much the university cares about our success. I'm a big fan of my professors' office hours, which I frequent almost every day. The tutoring center is another place I visit all the time. Those two things help me get the grades that I set out to achieve. My grades last year were good enough to get me another scholarship, which was really rewarding.
Being a student at NMU has helped me market myself and learn how to communicate with other people. I've found that it's gotten so much easier to speak to professionals and it's helped me pursue a lot of my ambitions.
One of my favorite things about NMU is the community. I love the campus and have met a lot of people on campus through intramural sports. I'm not a very good volleyball player, but all of the girls cheering me on and giving me words of encouragement makes the experience worthwhile. I also love living in Marquette. The location makes it easy for me to go explore and capture the beauty this area has to offer.
There are also so many opportunities for internships, jobs and even clubs at NMU. I recently joined the accounting club which has been great for getting out and about on campus. I'm also an NMU brand ambassador, which helps me learn more about NMU while getting to participate in a lot of cool events first-hand.
My advice to current high schoolers would be to look into going to college. It's important to tour the school to get a good feel for the campus, as well as speaking to a current student to get a better understanding of the university's culture.
(Megan, Finance and Risk Management, Northern Michigan University)
BACK TO ALL NEWS