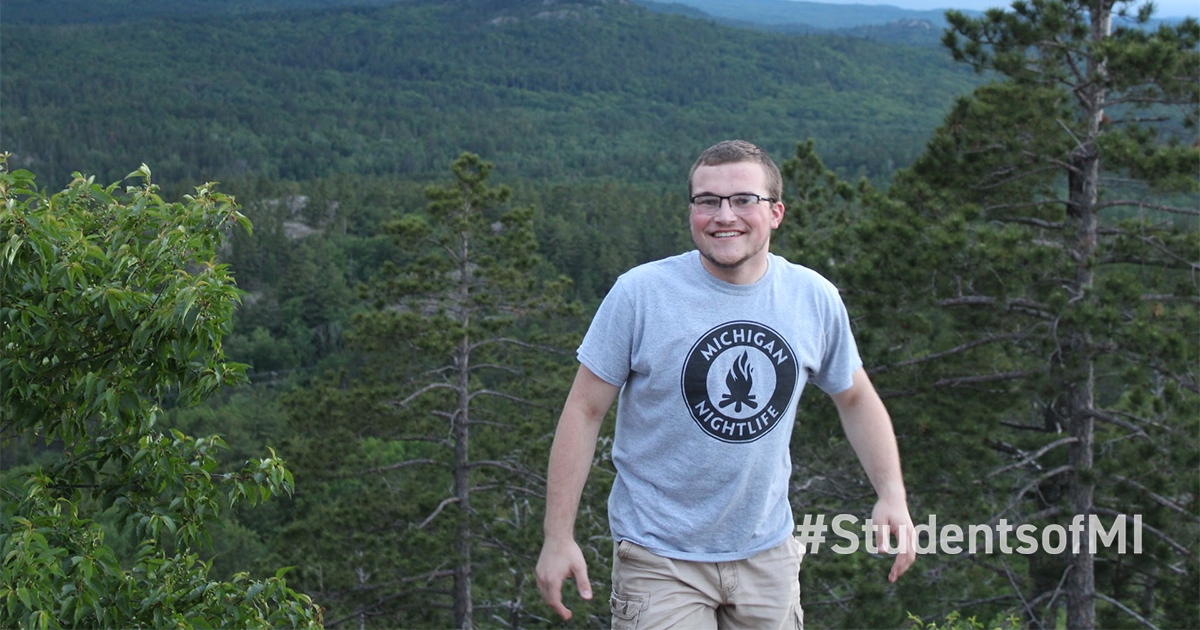 "Being a first-generation student, the University of Michigan gives me opportunities I could only have dreamed of before. Being a student here has allowed me to be an active part of a community that is both intellectually challenging and mutually supportive of each student. That sense of community and passion for exploration is what makes being a Wolverine the unique and amazing experience it is.
I grew up in an area that lacked diversity, so every day at Michigan has changed the way I see the world and the people around me. Growing up in Michigan's Upper Peninsula, an extremely rural area, I have found that civil and environmental engineering allows me to explore the natural side of engineering and finding where human innovation fits into the ecosystems I am passionate about.
I come from a lower-to-middle-class family, so I receive financial aid and grants from the university. Once I declared my major, I received a scholarship from my department, which really made me feel supported. Because of this aid, I am able to receive an education and an experience that is invaluable.
I am involved in a professional environmental fraternity called Epsilon Eta. This organization has allowed me to gain life-long friends, professional environmental connections, and has brought me a community of people who encourage and educate me every day.
University of Michigan can seem like a daunting place to start the next chapter of your life, but if you embrace being a Wolverine with open arms, , you will gain it back tenfold. Michigan is full of opportunities and each Wolverine, whether it's professors or peers, wants to see you succeed. So, jump in headfirst and don't be afraid to make a splash while you're here."
(Maxwell, Civil Engineering, University of Michigan-Ann Arbor)
BACK TO ALL NEWS