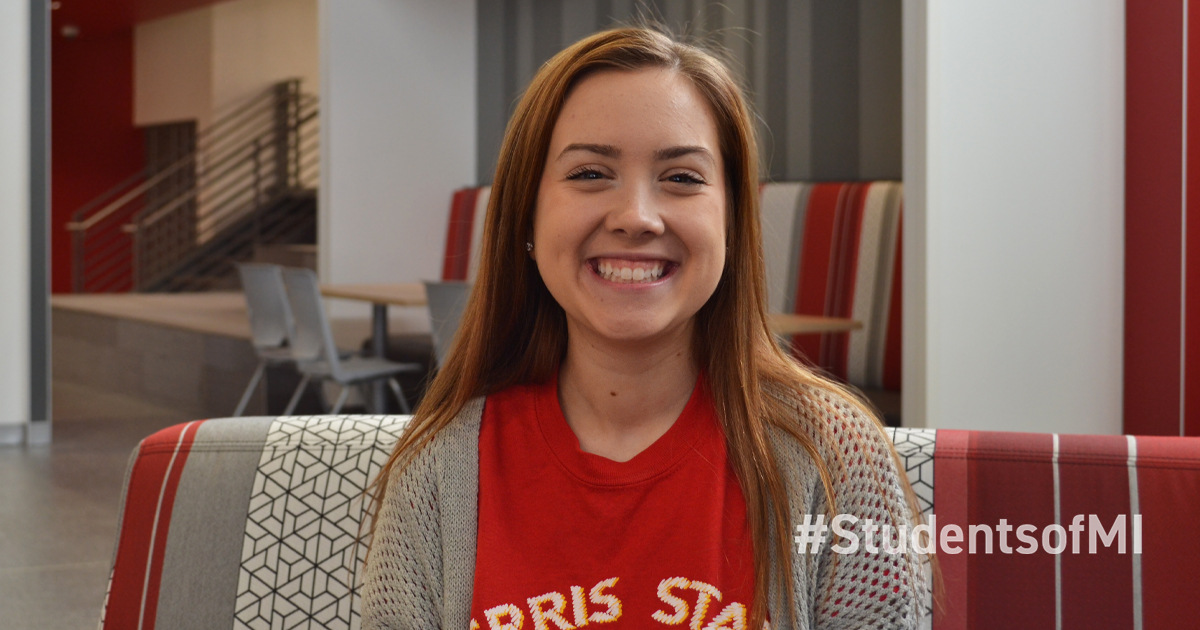 "I thought that I would miss home too much when I went to Ferris State University. I got over that pretty quickly once I started taking classes and meeting new people. Now, one of my favorite parts about campus is that it feels like a little community of its own.
Part of the college experience to me is going off on your own and becoming an adult. I'm still in my freshman year, so I recently had to learn a lot of new things. Relying on your parents for everything won't always be an option. Ferris has definitely helped me become more independent.
One of my professors was a great help in getting me to where I am now. She went out of her way getting to know me on a personal level. She pushed me to use Ferris' resources and not to worry about the little things. It was nice to have a professor that felt like a friend and not someone who just goes through the motions.
I came in undecided and later switched into architectural technology. While it was scary not knowing what I was doing at first, I enjoyed exploring what Ferris' programs had to offer. I picked architectural technology because of a class I took my first semester. Because of the positive experience I had in that course, I wanted to pursue more classes like it.
Working at Ferris State's Registrar Office is another awesome experience I've had here. It's really interesting to see what people are doing to help the university function. This job has helped  show me that I want to get involved with more clubs and student organizations.
Even though I'm only in my first year, I've already decided that I want to go to grad school after getting my bachelor's degree. I'm surrounded by people who are studying amazing things, which inspired me to reach higher myself. Through the honors program specifically, I've learned how valuable education is. Everything up until now has made me realize that I want to learn as much as I can."
(Makenna, Architectural Technology, Ferris State University)
BACK TO ALL NEWS