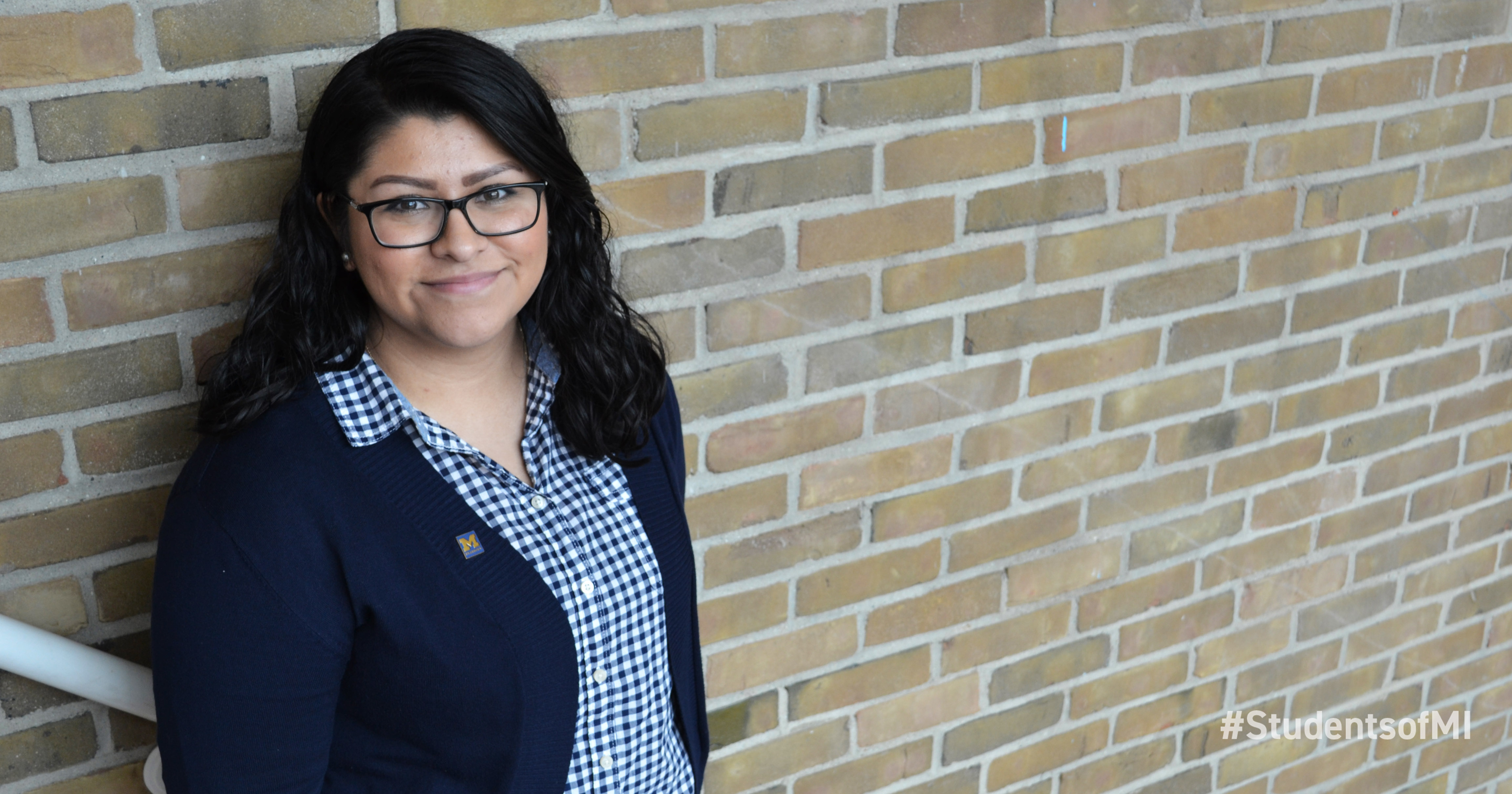 "High school was the first time I was exposed to people from different cultural backgrounds in a classroom setting. As I explored my college options, University of Michigan-Dearborn was a school that offered a similarly diverse campus feel. I chose this university because it offered a great academic program and allowed me to connect with people from all over the world.
I'm a first-generation college student, which comes with a lot of challenges. In the beginning, I didn't know what my options were. I had to work closely with my college advisor in high school to learn what was available to me. Finding out about FAFSA and student loans made a huge difference. I'm glad I applied for FAFSA and will keep applying for it as long as I'm in school.
Since I started at UM-Dearborn, I've spent a lot of time on campus. I am exposed to a lot of new people due to my involvement in student organizations and on-campus jobs. Campus is such a comfortable place to hang out, study and work thanks to the friends I've made here. UM-Dearborn feels like a second home!
I am majoring in Hispanic studies and pursuing a Secondary Education Certification. I'm also pursuing a Teaching English to Speakers of Other Languages (TESOL) certification, which would be the first time it's offered to an undergraduate student. The TESOL certification would enable me to teach English to students coming to America from different countries. As someone who thrives in diverse settings, this would be the perfect opportunity for me to grown more as an educator.
I'm currently in a practicum at a local high school. I work with students who are learning English. Getting to work with kids in a one on one setting is part of what made me want a TESOL certification. My mom doesn't speak much English, so being there for someone who's actively trying to learn is something that resonates with me.
One of my on-campus jobs is at the Office of Institutional Advancement. I work with university development, which gives me a unique behind-the-scenes look at how scholarships are funded, as well as how they benefit students. Working here has grown my passion for UM-Dearborn beyond the classroom. I've also worked as an orientation leader and orientation program assistant through the Office of Admission and Orientation. It's been very rewarding getting to inform new students and their families everything I love about our school."
(Karina, Education and Hispanic Studies, University of Michigan–Dearborn)
BACK TO ALL NEWS