#StudentsofMI
Students of MI: Juan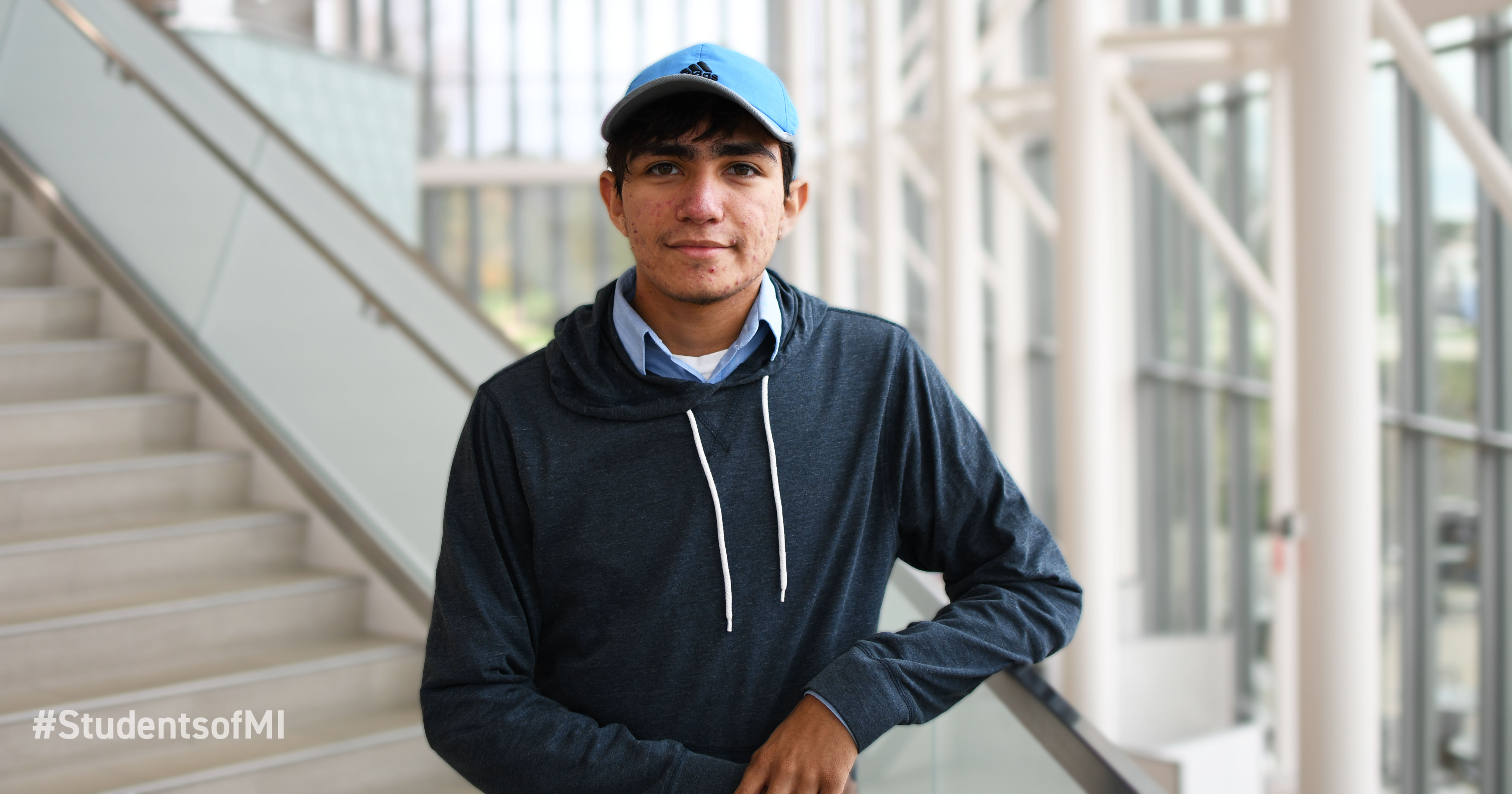 "I'm a freshman here at Grand Valley State University, and I intend on majoring in mechanical engineering while exploring minors in computer engineering. I've always loved astronomy, so if I can mold my career to do engineering at emerging space companies that would be the perfect career.
I'm a first-generation student and always liked the idea of college – although I didn't necessarily know if I was going to go. I've heard the stories about people who finish high school and stop there because they can't afford the next steps. As senior year approached, I was really confused by the process, but GVSU made everything so much easier. With clubs, connections and student groups for support, I felt it was easier for me to embrace the idea of a future that included college.
This year, GVSU launched a program for incoming freshman that provided more accessibility to additional writing tutors. This has been a huge help. And it's just one of the many resources that are provided to students to help them succeed. I've even considered going to therapy, which is provided by the school. I appreciate that Grand Valley values students' wellbeing by providing these resources and other opportunities like clubs or organizations.
There's such a sense of community here, and I never feel excluded or alone. That was a big misconception for me – I always thought the institution would be cold and removed from my education, but in reality GVSU feeds into my education and is a major part of my life."
(Juan, Mechanical Engineering, Grand Valley State University)
BACK TO ALL NEWS