#StudentsofMI
Students of MI: Josh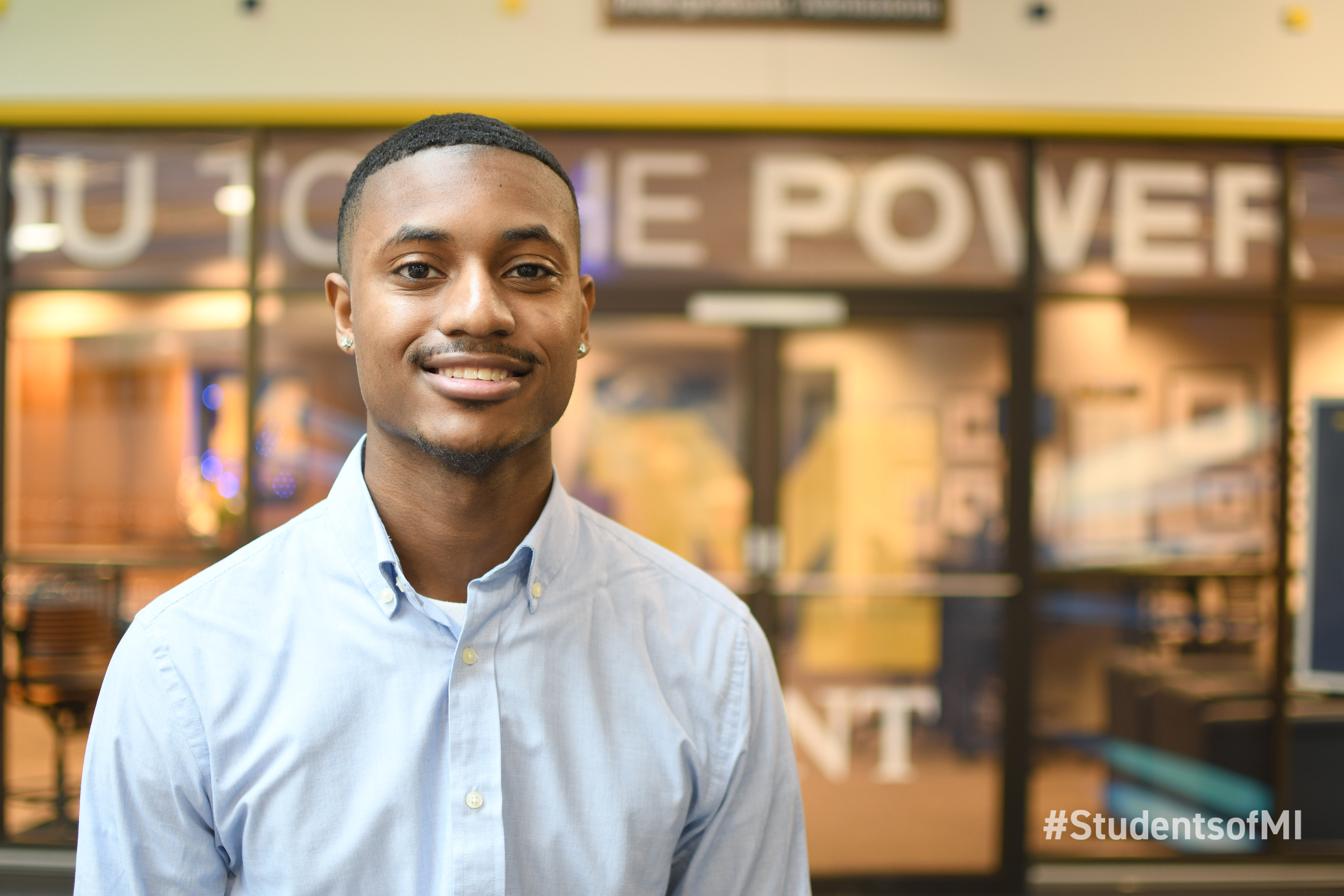 The program that I work for now, the Education Opportunity Initiative, is a program that starts in 7th to 12th grade. You have to meet requirements to be a part of the program, and it's exactly how I got my scholarship. Having gone through that program, I had a lot of mentors who pushed me to go to college, pushed me to get through high school, pushed me to do all of these extracurricular activities so I could set myself up for a successful future. So, I definitely want to shout out to the Education Opportunity Initiative program. They really helped me get to where I am today.
I was fortunate to do dual enrollment in high school, in which I actually took classes at UM-Flint. I took 12 credits: English 111, English 112, and two anthropology classes. Those really prepared me for my freshman year, so I wasn't caught too off-guard with the workflow.
Living on campus for my first year, I've gotten to meet a lot of new people. Even with growing up 15 minutes away from Flint, I thought it was important to get out of the house so I could have that college experience.
Outside of academics, I intern at the Rec Center. I work at Educational Opportunity in the admissions office, giving back to the community, low-income students, minority students, first generation students and things of that sort. I'm also a part of Alpha Phi Alpha Fraternity Incorporated.
I feel like those organizations are really allowing me to stand out over other students career-wise. The way I got a couple of my accounting jobs was through my fraternity, because I started as the treasurer of my fraternity and then also served as the treasurer of the National Panhellenic Council.
(Josh, Communications, University of Michigan-Flint)
BACK TO ALL NEWS