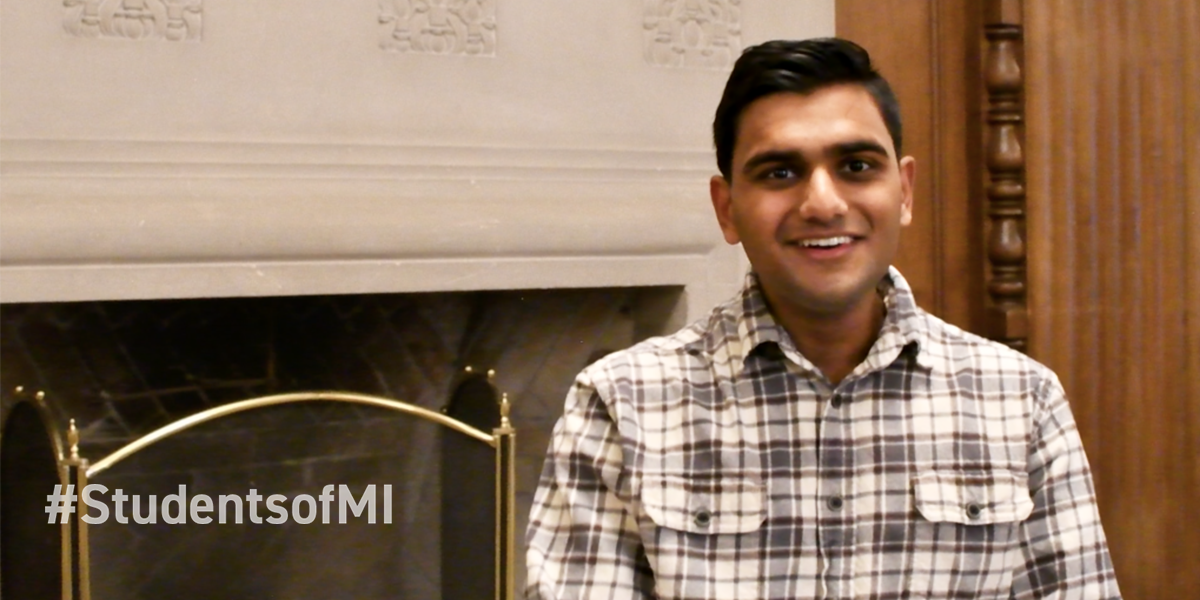 "As a first generation college student, I had no idea where I wanted to go coming out of high school. I ultimately chose the University of Michigan for its great programs, family feel, and of course, the beautiful campus.
Moving far away from home has helped me become a lot more independent, but I have also been lucky to have my parents be just a phone call away. I have a younger brother who I strive to be a role model for. I feel that by showing success at the University of Michigan and at higher education in general, I am able to set a good example for him and his educational goals.
My freshman year, I was looking for clubs to join and not being able to find the one thing that I was super passionate about, I decided to start my own club.  Aiming to combine by interest in finance and impact, I started the impact investing group, a club aimed at discussing and showcasing how we can use finance for social causes.
If I had to pick one of the most important skills I've gained during my time at U of M, it would be grit. The ability to focues on something long term and powering through the unknown is such an important skill that comes from just doing. Starting my own club is a great example of a time I had to take an idea and figure out how to make it happen form start to finish. I aim to carry this trait forward in everything I do.
What's great about U of M is that there's so much room to grow. I placed a lot of emphasis on groups and organizations outside of class, but I also grew a lot as a student and as a professional. I've have continuously met many amazing people here. In fact, I got to know one of my best friends just last year and I'm about to graduate.
College is a place where you can truly find what you want to do and who you want to be. I wouldn't worry about not knowing what you want to study right away as I have changed my major three times since I've been at U of M. As long as you go in with the mindset that you want to grow as a person, you'll find your way."
(Jiten, Economics, University of Michigan)
BACK TO ALL NEWS