#StudentsofMI
Students of MI: Jess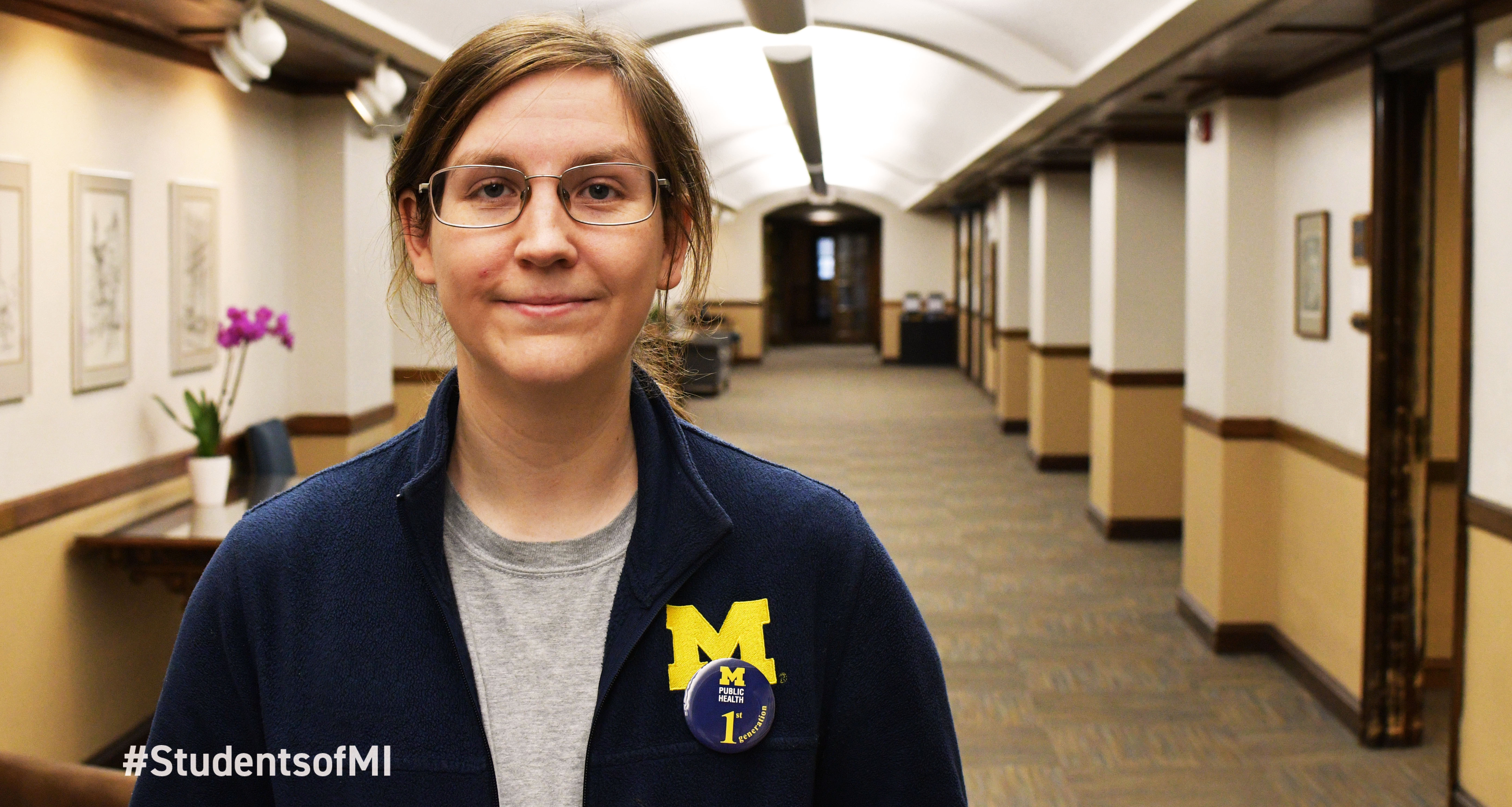 "In my undergrad I studied micro molecular biology and public health, and now I'm pursuing a doctorate degree in bioinformatics. One of the reasons why I came to the University of Michigan was the interdisciplinary nature of everyone working together. I've never seen a university like this where different departments actually intermingle and work with each other every day.
As the first person to go to college in my family, I didn't know what I was doing. I basically just wandered over to our community college the summer before fall semester started and took a placement test. I didn't have anyone telling me 'this is how you apply to college' or how to do much of anything; I just kind of wandered into it. I was working as a house cleaner during the day and taking night classes for the first few years, but there were a lot of advisors who help us stay on track because they're great about making sure students can finish their associate degree and go on to other places.
As far as financial aid, I know that I would not have been able to go to college without things like FAFSA. A lot of people don't know what's available to them, and when I was in community college I didn't really understand the financial aid process. I went to a small seminar on what FAFSA was and how you applied for it, and I didn't have to start taking out loans until my master's program as you can't receive Pell Grants as a graduate student.
I have some things lined up for after I'm finished with candidacy next term, which is big. I really want to get involved with the science communication fellows at the Natural Museum of History, and we've already started doing events with ESPA on campus by doing "Ask a Scientist" bar night where we're deployed to bars outside of Ann Arbor to go talk about science if people want to – it's really about engaging with the community.
When I was in middle school, I was very interested in biology and infectious disease, but I also liked math a lot, and I always wondered if there was a way to pull them together. It's taken a long time to finally come full circle, but now I have a program where I work on the stuff that I want to be doing."
(Jess, PhD Bioinformatics, University of Michigan)
BACK TO ALL NEWS