#StudentsofMI
Students of MI: Janice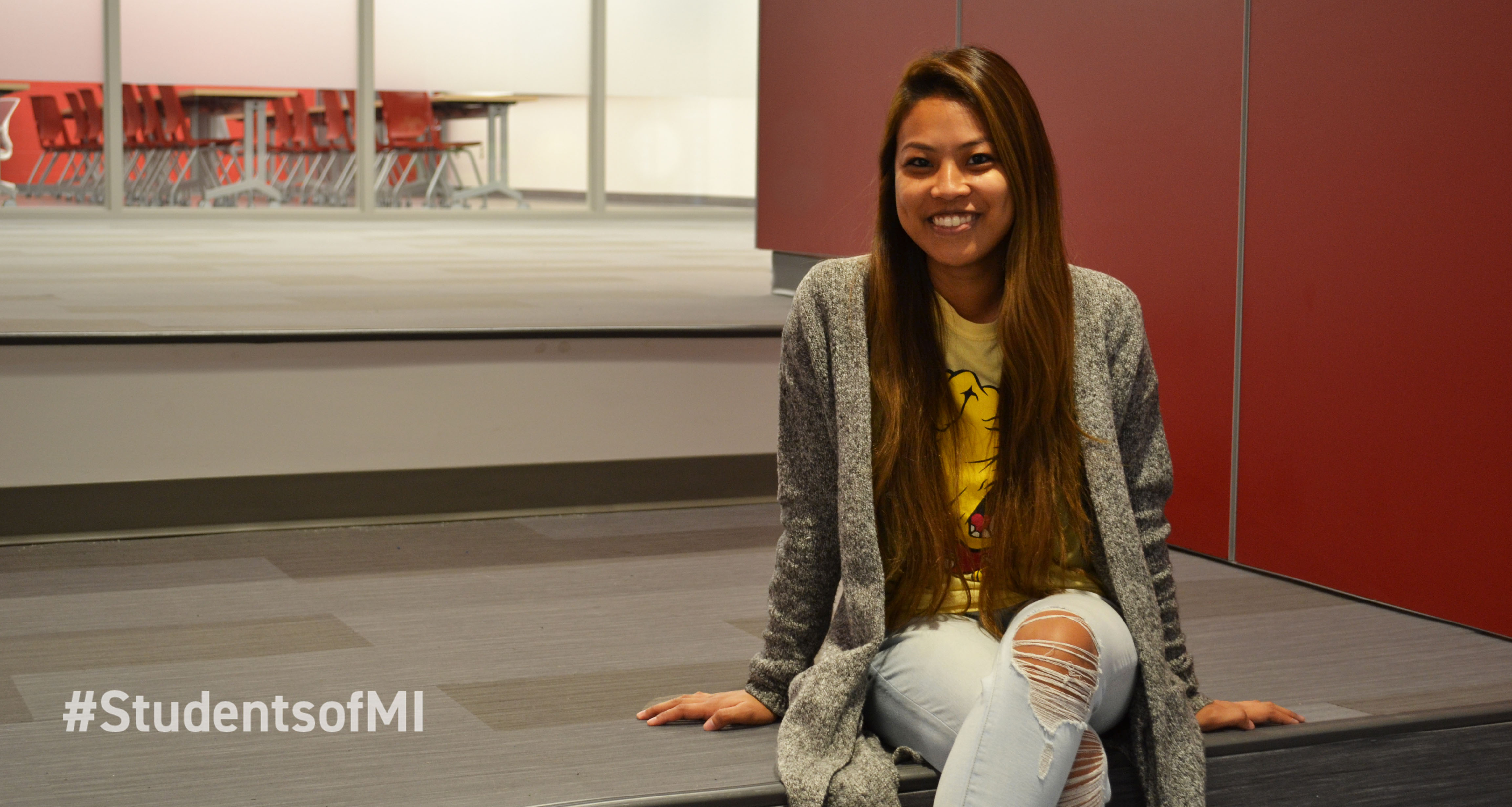 "It's been a big adjustment for me to go from a big town to a small town at Ferris State University —but within a year I adjusted because of my involvement on campus and the friends I made here. I found that the campus is not too big, but not small.
During my time as an undergraduate student, I was involved with the Pre-Pharm D Club and the Asian student organization. I was also in a professional pharmacist sorority, Lambda Kappa Sigma, and the Hazing Prevention Committee community within Greek Life. Academically, I was in the honors program, American Pharmacist Association, Student Michigan Pharmacists Association and the American Society of Health Pharmacists. I'm in my first professional year of the Doctor of Pharmacy program now, and I chose to continue at Ferris because I really like the environment here. There is always someone willing to help you whether that is faculty, staff, or even peers.
During my sophomore year, I considered transferring from Ferris because I was going through a lot with my mental and physical health. That year was definitely the most difficult for me. One of my professors saw I was in distress and pulled me aside to see if I was okay because I hadn't been myself. He brought me to his office and helped me go over everything and gave me the help that I needed. I made a huge improvement that year, and I've been doing great ever since.
One of the most rewarding experiences I've had is working in the admissions office where I helped with orientation over the summer. One of the girls that I hosted during our Crimson and Gold program actually joined my sorority. When I first met her, she was going back and forth about whether or not she wanted to go to Ferris. She was nervous about going to a big school, and I was able to be that person to help her. She told me this year how much I had helped during her visit, and that was really awesome to hear.
I have scholarships and federal student loans, and that's how I was able to go to school. With how much my parents make, I didn't qualify for a lot, because many scholarships require financial need. I really owe it to the scholarship I received freshman year that made it possible for me to attend school without taking on additional private loans. Thanks to my scholarship, and living off campus while working, I was able to pay everything off."
(Janice, Pharmacy, Ferris State University)
BACK TO ALL NEWS