#StudentsofMI
Students of MI: Jake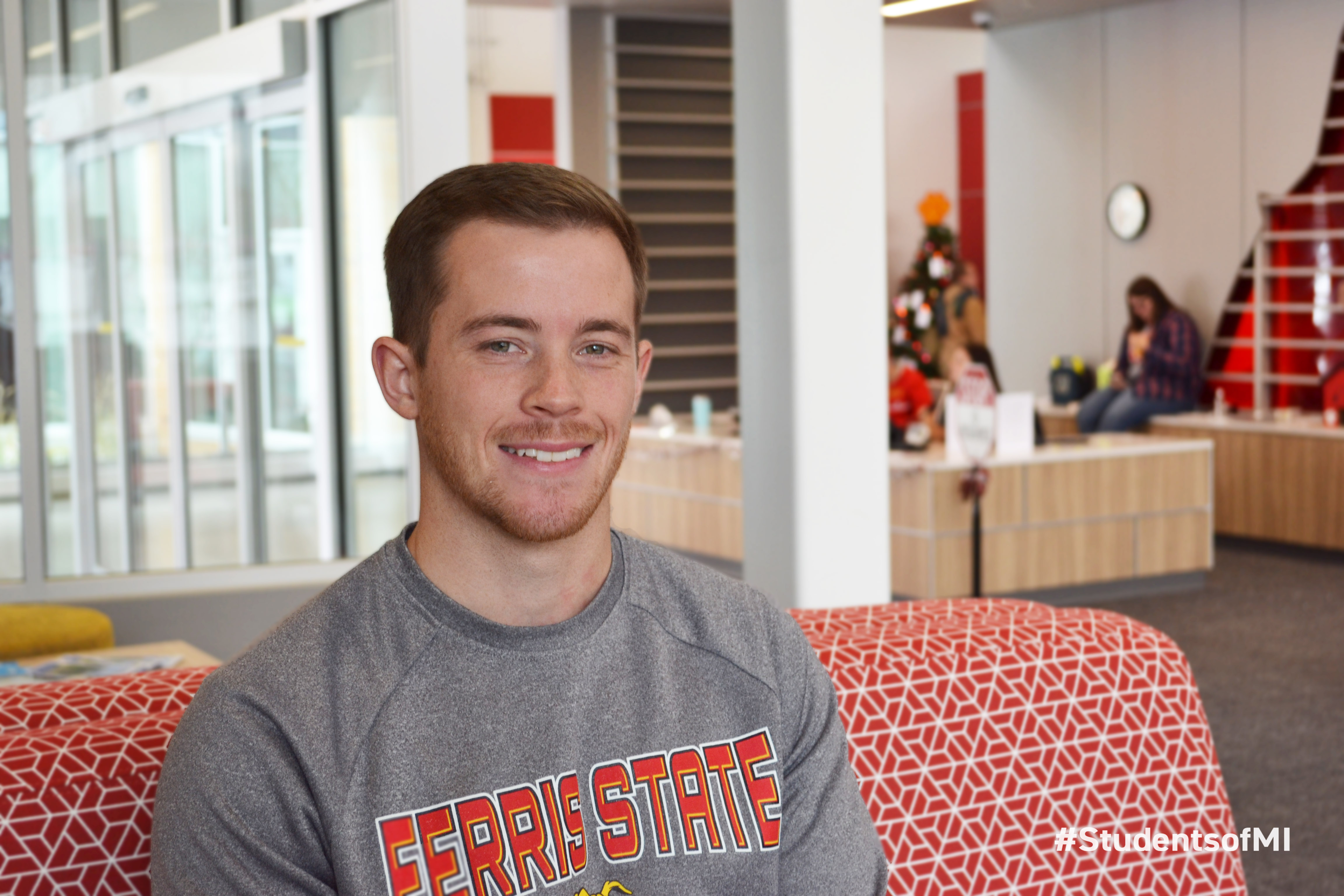 "In high school we had architectural CAD drafting. We had to build model houses and we had software on the computer that we used to design and build houses. I did a little bit of construction with my father while building our house and garage, and I just fell in love with construction and design.
I actually went to Central Michigan University first. My mom worked there so that was like at 12 free credits a semester – it was pretty simple that way. I was really interested in architecture coming out of high school at CMU. I actually spent five years on and off at Central until I really knew what I wanted to do with my life. I ended up pretty much dropping out of CMU, worked full time for a couple of years and then finally decided that working full-time retail and working my way up was not going to be the life for me.
Central to Ferris was a long time coming. I started researching different institutions, and Ferris was one that was close to home, so I felt comfortable in attending. As I toured the campus and met with professors, it just felt more like home, and the professors here really care about your well being and want you to succeed. So, Ferris was the easy choice after that.
Making the decision to go back to school was probably the biggest struggle that I had. When I went to CMU, I didn't know what I wanted to do, and I thought that you didn't need a degree and some people didn't need to go to a trade school to work their way up. 'I don't need a four-year degree,' was my thinking. It led me to drop out of CMU in the first place, and after going through the struggle of working full time and two years of not being promoted when I thought that I should have, I thought, 'Do I really want to do this the rest of my life?' Finally, I decided that no, it wasn't. Making a decision to go back to school – that was the biggest struggle I had in choosing to go back.
After my first year here, we had a lot of architecture classes. I spent 60 hours a week in the studio and it never even occurred to me that this was too much work. I think that's when I realized, this degree is meant for me – it was awesome.
Take as many campus tours as possible – if you want to stay in state, tour all of the state institutions so you really get a feel for the programs that they offer and what you're really interested in. Your college has to feel like home because you're going to be here for four years, or maybe three if you're lucky – it's a significant part of your life."
(Jake, Architecture Program–Facility Management, Ferris State University)
BACK TO ALL NEWS