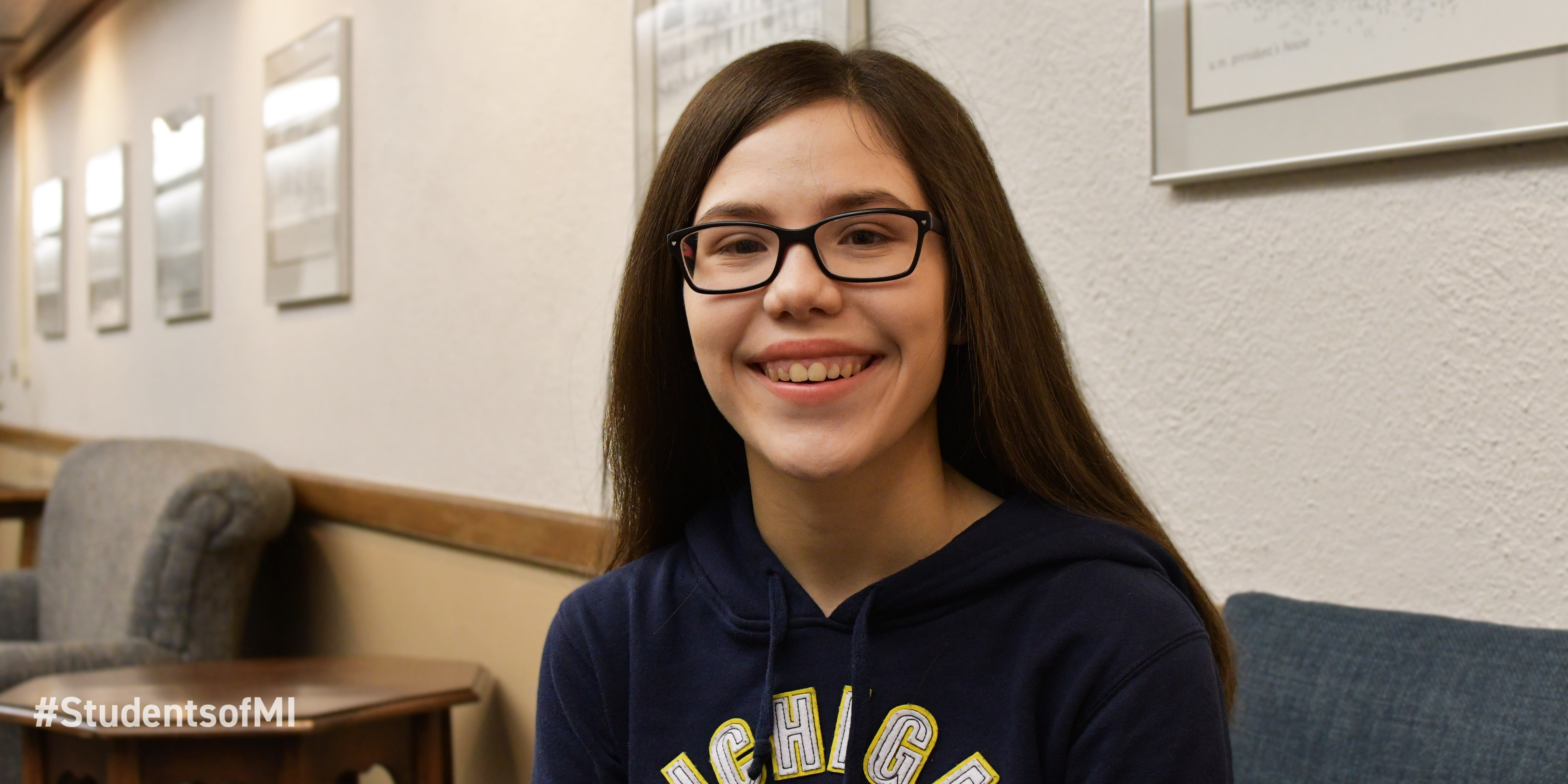 "During my first year, I was really surprised by how easy the transition was. I found that the University of Michigan had a lot of resources to keep me accountable and make sure that I was staying on track of everything. Everyone on campus also had so much school spirit. Even on a cold day in January, students were still sporting maize and blue around campus.
I'm currently in the Honors Program and am studying history. I came in as an English major but forgot to sign up for English classes during orientation. I ended up loving the history courses I was taking and decided that the history department was where I belonged.
I enjoy studying history because it provides a fascinating lens into our past. There are so many different disciplines within history, such as the history of medicine, history of technology, and even women in history. There's so much diversity in our department which helps give me a lot of perspective.
I was in the Undergraduate Research Opportunities Program last year, and this year I'm with the Research Scholars. I get to do independent research with a mentor, which I love. We are studying the Godey's Lady's Book, a magazine from the 1800's, in hopes that it can help us better understand how women have empowered themselves in that era.
I'm from a little suburb in south side Chicago, so coming to Michigan was a big change. I chose UM because I thought it was an awesome school. Being here has been an incredible experience, and I love that it pushes me to find opportunities instead of staying inside my bubble.
I always expected to go to college, but paying for school was something I was worried about. I knew I wanted to attend a school with an excellent academic standing, but I wasn't sure how far my budget would take me. FAFSA and the Pell Grant were really helpful when it came to affording college.
To graduating high-school students, I would definitely say don't let finances control where you apply. Financial aid can help you out later and you can make a final decision once you know all your options. It's also important once you're at school to not overwhelm yourself. There will be time to join more clubs as you progress, so make sure you're going at your own pace."
(Estrella, History, University of Michigan)
BACK TO ALL NEWS