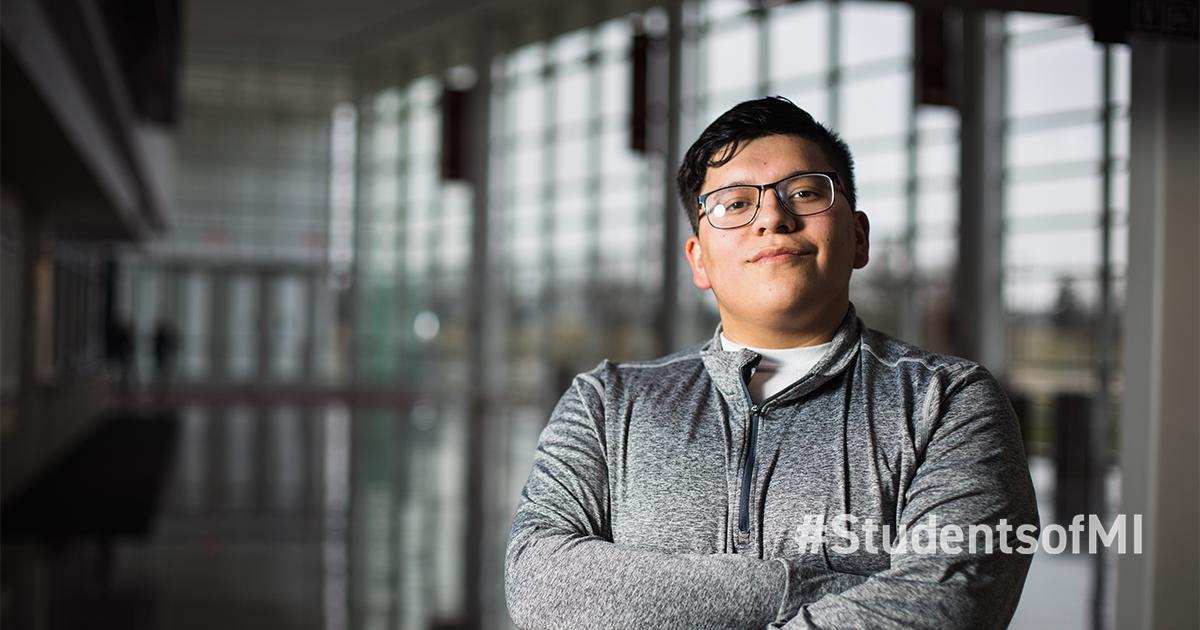 "Growing up, I wasn't very outgoing, and I didn't have much confidence. That led to me struggling in school. In middle school I felt lost and that made me realize I wanted to do something more. I knew I was better than that. I decided right then I would be the first in my family to go to college.
I knew it wasn't going to be easy, but I was sure it was what I wanted for me. I also knew I had a long road to get there. I worked hard and was accepted into a health program at my high school's career center. I was one of just 24 students out of 60 who applied to be offered a rotation at a local hospital.
That's where I got my first real taste of hands-on learning, studying everything from dental hygiene to surgery. I was hooked. I knew that I learned best that way, so it became what I looked for in a college. And as a first-generation student, I also knew I needed support to navigate college.
At Central Michigan University, I found both. As a first-generation college student, it was tough, but nothing was going to get in the way of me achieving my dreams. I didn't think I'd make it to college, but CMU is always there for me.
CMU was the right fit for how I liked to learn. I started doing hands-on work early on. As a freshman, in my biology class, I grew and studied bacteria and dissected and viewed skin cells of worms, butterflies, ants and moss.
These experiences give me an upper hand when I'm looking for jobs. I'm now majoring in health administration. I'm not sure exactly where my path will lead, but that's OK. I know my future is in health, and CMU will help me get there. I'm motivated, and I'm doing it. I just keep telling myself to Fire Up!"
(Eric, Health Administration, Central Michigan University)
BACK TO ALL NEWS