#StudentsofMI
Students of MI: Emily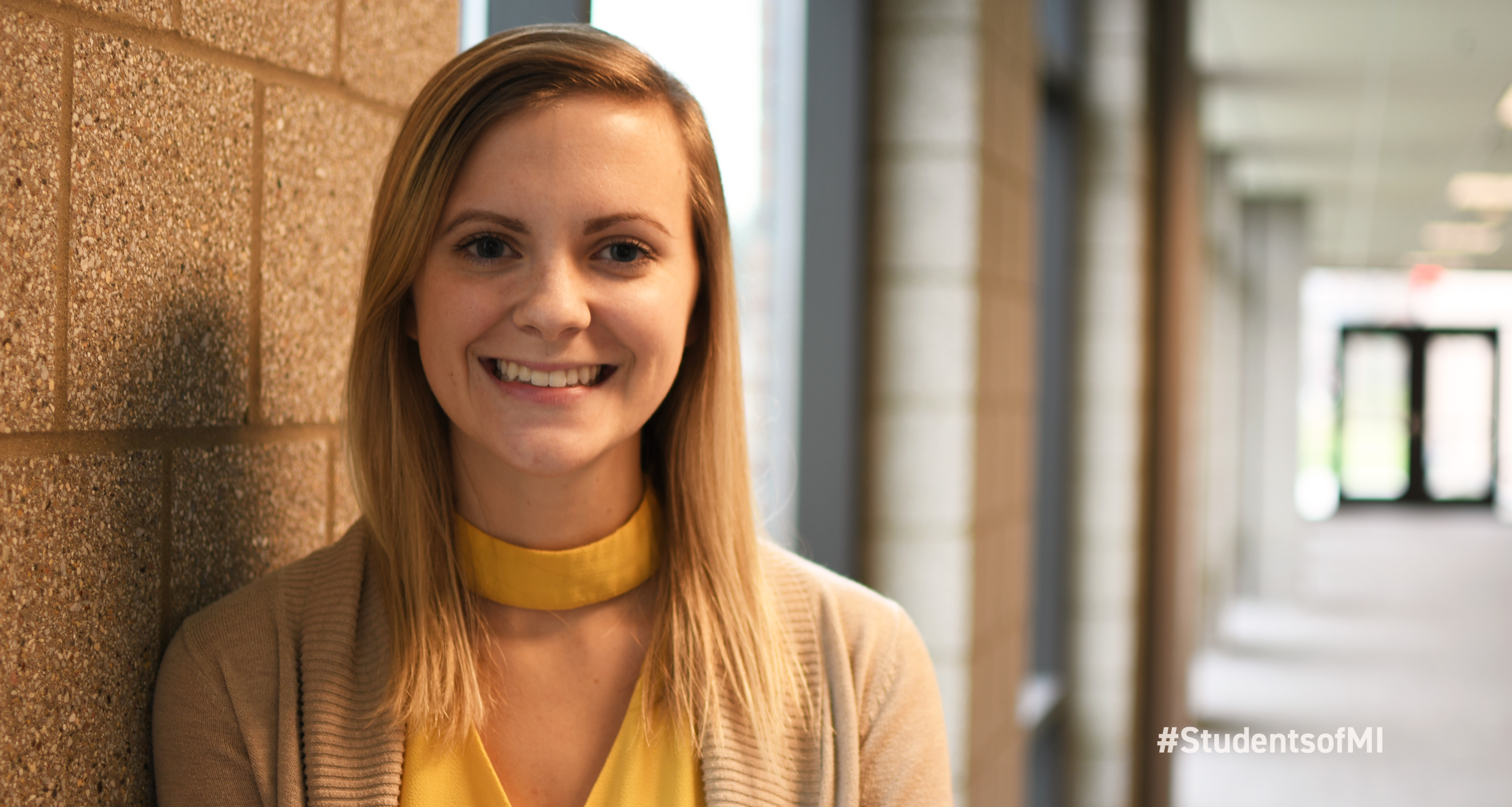 "I'm a first-generation college student, but I've always known I needed to go to college.
I really like the small town feel of SVSU, the small class sizes, and the opportunity to speak with professors whenever I need to. The sense of independence was overwhelming in some sorts, but I met my best friends living on campus and I definitely recommend doing that freshman year.
I actually got a full ride to Saginaw Valley State University and received the Kantzler Fellowship, and now I'm a Roberts Fellow, so I never paid for freshman year tuition and I'm actually getting paid to go to school. After graduation, I'm hoping to do rural medicine and stay in my hometown area to give back to the communities I was raised in.
As a pre-med student, I'm on the executive board of the Health Professionals Association and my premedical fraternity Phi Delta Epsilon. I'm also in chemistry club and work as an organic chemistry tutor. I've always been busy, so the flexibility of schedules at SVSU has been wonderful.
Leadership development is huge and important for future jobs down the road. My advice to future students is get involved in all events you can – the more you do, the more it will shape your experience.
College is intimidating in many aspects, but you have to go for it. Making that step to a four-year degree is worthwhile in the long run. It's scary at first, but now that I'm in my third year I feel comfortable. You can get a lot more than the formal education, it's really all about the experience."
(Emily, Biochemistry/Pre-med, Saginaw Valley State University)
BACK TO ALL NEWS