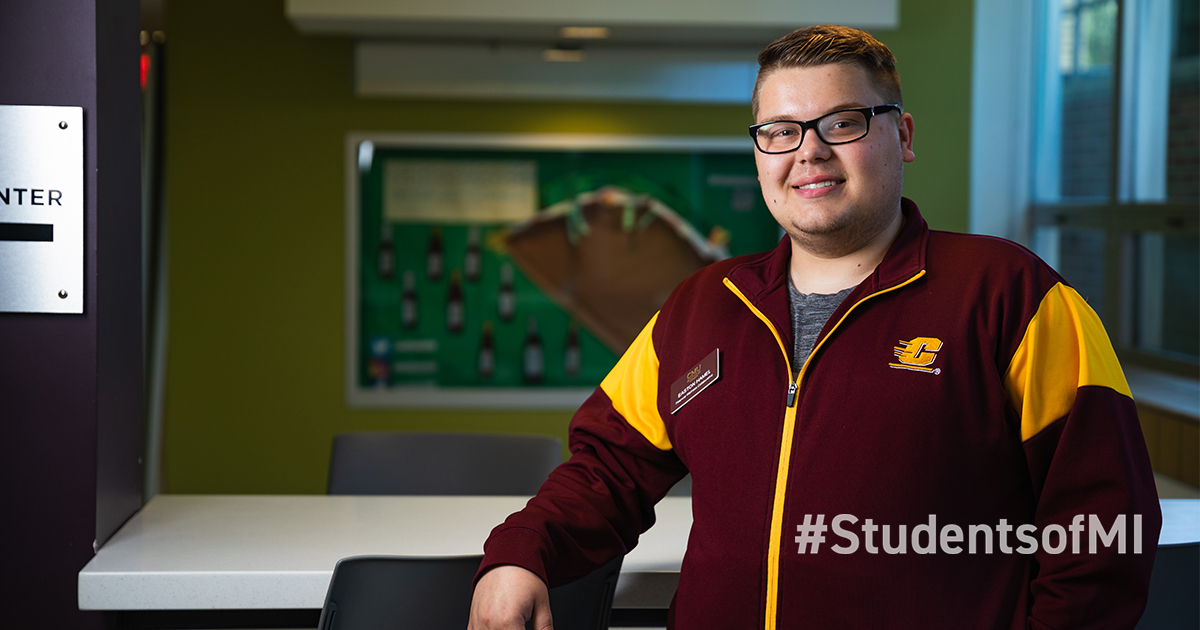 As a person who grew up in the Upper Peninsula, I knew I wanted a change of pace and scenery. I was introduced to Central Michigan University by my high school English teacher, who would always talk about her wonderful experience here.
When I first left home for CMU, I struggled with being away. I was feeling homesick and unsure of what to do.
That's when I met Ann Krzyzaniak. Ann is a former residence hall director who I met through Leadership Safari. One of my core guides introduced me to her, and we had an instant connection. I really owe being here to her. She helped me get over my homesickness and see that the world is my oyster.
After that, I opened up and started to take advantage of all the opportunities here. I lived in the business residential college, where my roommates and neighbors became my second family. I helped run a bake sale to fundraise for the Isabella County Restoration House and joined the Registered Student Organization Program Board.
I helped launch Money Mentors, a program where students can get tips on budgeting and other financial challenges from trained students. That program is part of our Financial Wellness Collaborative, where I served as the internal operations chair during its first year. This experience has really opened my eyes to the impact finances have on nearly every student.
It's amazing to be part of a university that understands that and is developing programs to help. The community here is beyond any others I've encountered. Everyone, the professors and staff, genuinely care about the students and want to see us succeed.
For anyone who is nervous, growth and change don't come in a day. Take everything in. Our time here is quantifiable, but the knowledge and skills we gain aren't.
(Easton, Central Michigan University, Recreation and Event Management)
BACK TO ALL NEWS