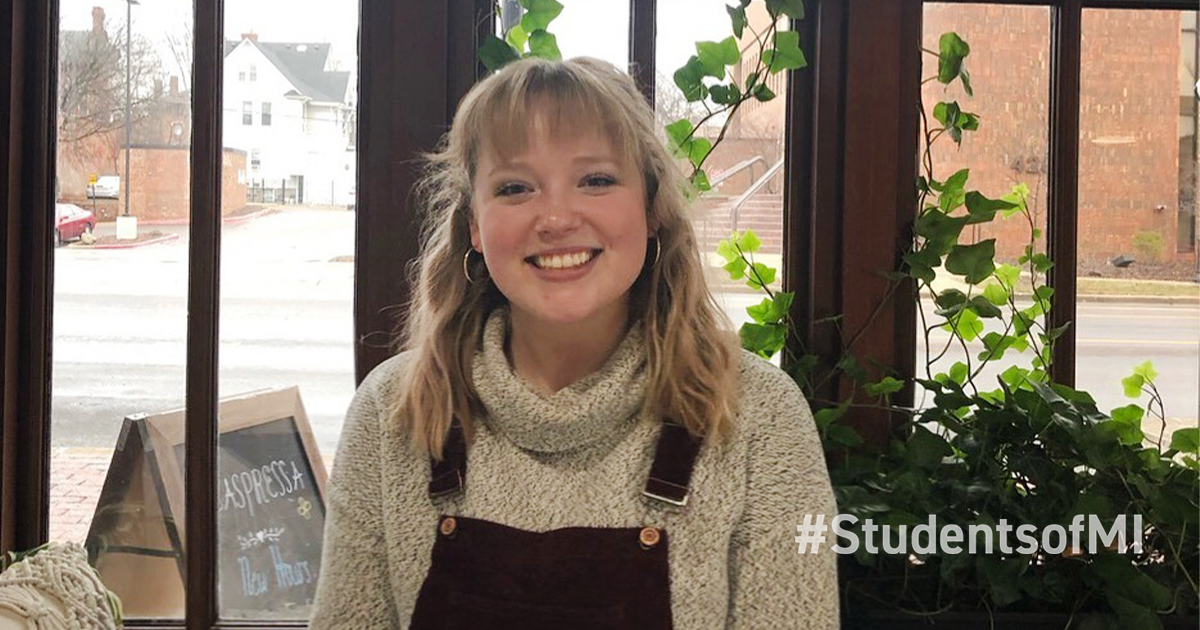 "I decided to come to Northern Michigan University because I fell in love with the people, the programs and the city. My family and I drove up for a spontaneous trip and decided to stop into the political science department, expecting just to see the building, and ended up having a one-on-one meeting with the dean and a professor who led the department I was interested in.
They instantly took such an interest in providing me with all the information I needed and making sure that I felt welcome here at Northern. Everyone I met was so genuinely kind and warm, it was unlike anywhere I had ever been.
I like that my major (international political science) is a small enough department that we are all close friends. The smaller class sizes promote a unique environment where we are able to debate current topics and really understand the world outside the classroom.
Our professors know our names and our future goals, so they are always trying to relate the course topics to the interests of us students. The political science department is unique in that we have such a diverse range of students that we all see different viewpoints.
I'm pretty involved on campus as well. I am the current president of the United Nations Association, which is an organization that works to educate the students on campus about important humanitarian and world issues. I'm also the Vice President of the Model United Nations (MUN), which attends conferences in both Chicago and Toronto to solve global issues with students from all over the world.
Through MUN, I've learned how to write with force and vigor, how to create powerful speeches, become a powerful public speaker, and how to lead the next group of leaders to be the most successful delegates in the room.
NMU is such a unique school that has boundless opportunities for whatever you want to pursue."
(Denali, International Political Science, Northern Michigan University)
BACK TO ALL NEWS