#StudentsofMI
Students of MI: D'Angelo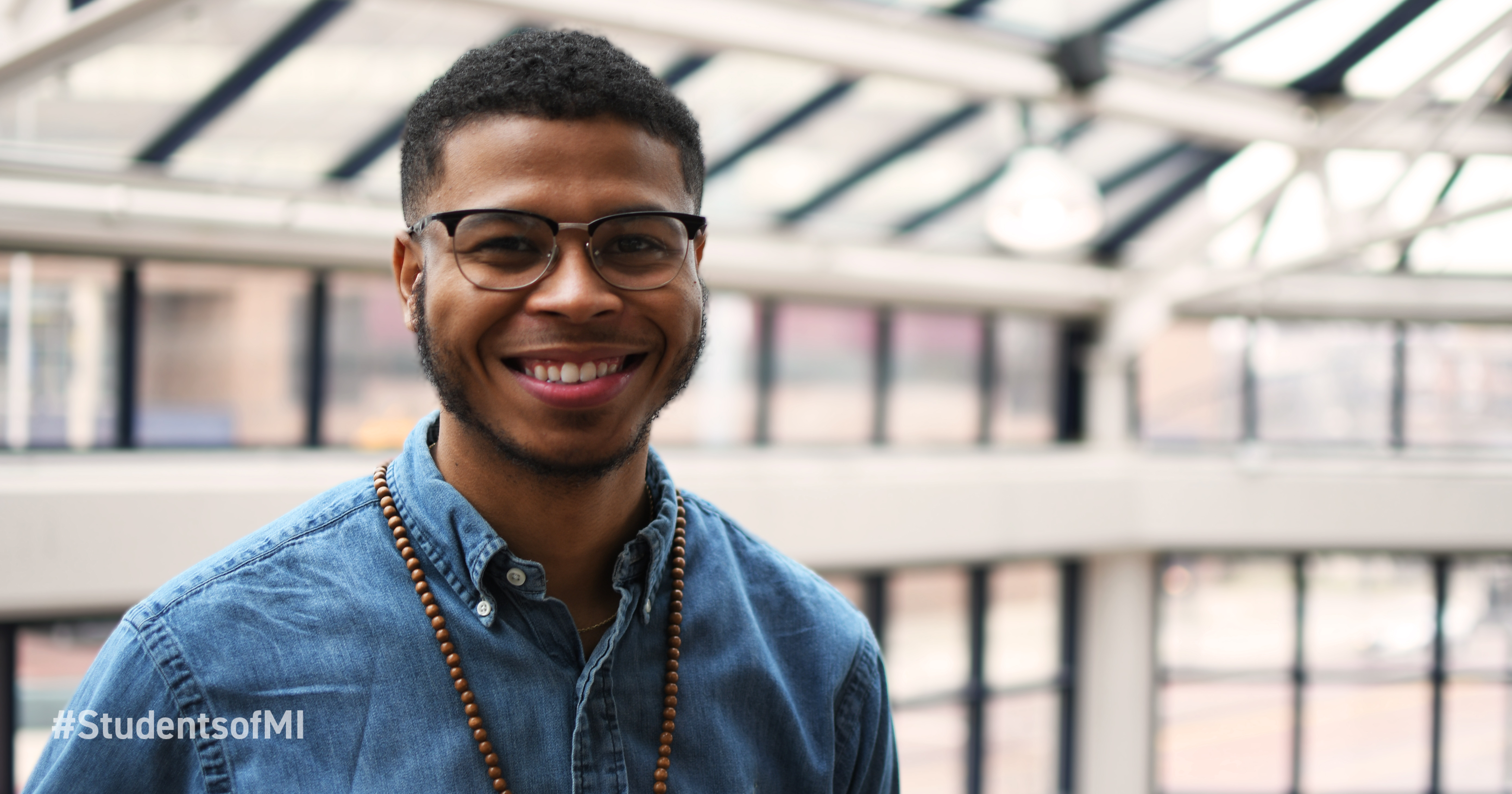 "I would say the professional and communication aspects of college have been the cornerstones to my success. I struggled with these opportunities when I started at the University of Michigan – Flint. Serving in leadership roles as the president of organizations or on different boards, as well as being in class and interacting with students and professors helped me come out of my shell.
I've been involved with the University of Michigan-Flint pre-college programs since seventh grade, so being around the campus culture is something I was used to. I was also in the Committed to Excellence and Opportunity (CEO) program out of the Educational Opportunities Initiatives Office, which was how I was able to get a full-ride scholarship to attend UM-Flint.
UM-Flint made me grow personally and professionally. Since it's a smaller school, you have more chances to get involved in the university and in leadership roles. Serving on different committees definitely gave me a professional boost. I feel like I've grown socially. In high school, I was definitely very shy, and after coming to college I'm a lot more social than I used to be.
I'm president of my fraternity, Alpha Phi Alpha, as well as the Vice-President for the National Pan-Hellenic Council on campus, as well as the education chair for Black Student Union. It goes hand-in-hand with what I want to pursue in my degree, which is Student Affairs Administration in higher education. These positions give me that extra admin experience early. I want to work in Michigan afterwards, and I would prefer to give back to the community that I grew up in."
(D'Angelo, English, University of Michigan-Flint)
BACK TO ALL NEWS