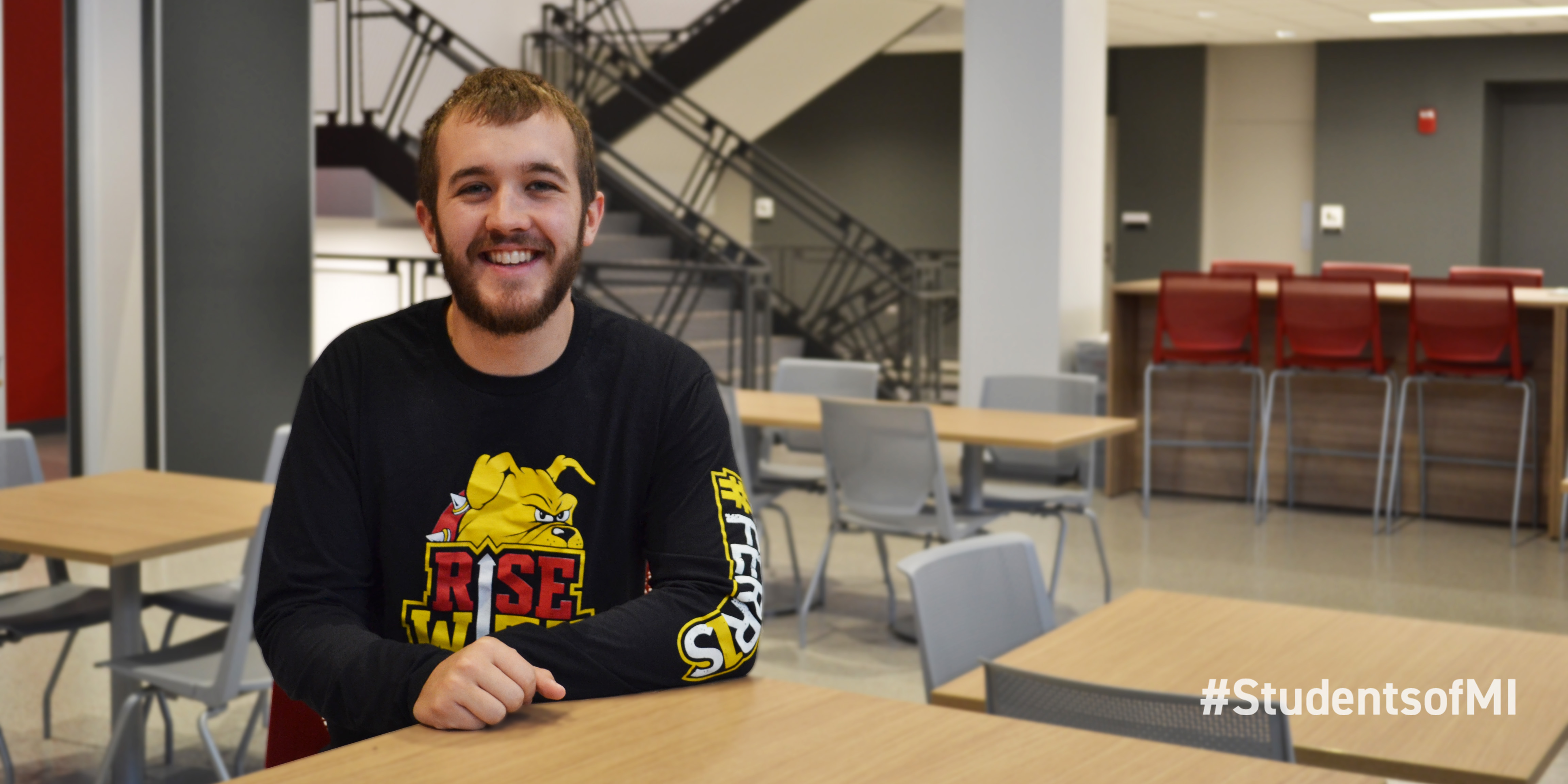 "I was nervous when I was first coming into college, but once you arrive at Ferris State University, you love the freedom and independence so much that you get used to it quickly and it doesn't bother you that much. Ferris reminds me a lot of my hometown, and I enjoy getting a small-town vibe here while still getting the large community atmosphere.
I was undecided my first semester of freshman year, so I took some time to look at the programs. I stumbled upon the sports communication program, which was something I had done in high school and it happened to be a perfect fit. Coming into college undecided was an overwhelming process at first because you have this big task of choosing what you want to do for the rest of your life. But it gets easier when you break it down into figuring out what you're passionate about and what really interests you.
I'm currently working for the athletic programs on campus. I run social media accounts, design graphics, make videos and conduct interviews. You can find similar opportunities outside of the university, but all the experience this job has given me has been phenomenal.
The area where I've had the most growth is accountability. I don't have my parents to rely on so it's all on me to make sure I get things done, but that independence helps you grow. I think I'm a completely different person from when I came into college, and I changed for the better.
A lot of my financial aid here has come from scholarships from Ferris or outside scholarships. The merit scholarship I received when I came in has been a huge help with trying to pay for college.
For high school students coming in, my advice is to visit a lot of colleges and don't zone in on one school. Find a university that gives you a good feeling because you don't want to be miserable somewhere for four years or have to transfer. Try to find a college that will feel like home."
(Connor, Sports Communication, Ferris State University)
BACK TO ALL NEWS