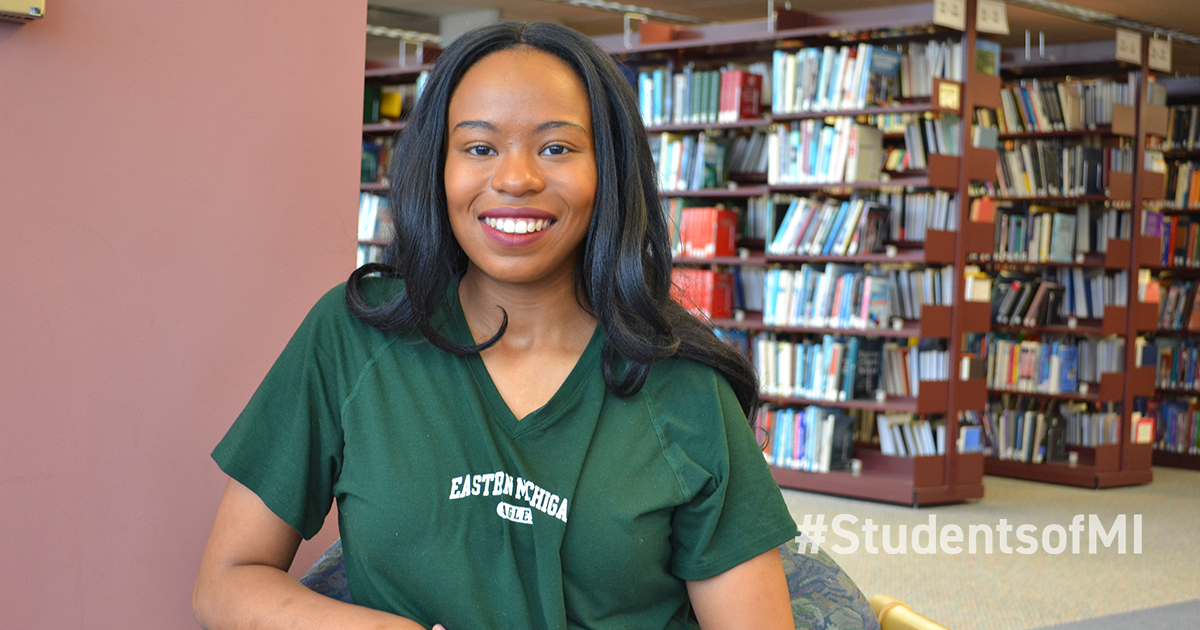 "I chose to study political science at Eastern Michigan University because I've always been interested in what our rights are as Americans. Music is originally what I wanted to study, but I realized it wasn't for me. Political science is broader and I can take it in a lot of directions. I'm leaning toward grassroots organizing because getting people to vote is important to me.
I'm really involved in student government at Eastern and am the student body president. Before that, I was involved in the Black Student Union and NAACP on campus. With NAACP, I helped start a program that gives scholarships to students on campus who need them. Doing work that isn't for myself is one of the most rewarding things for me at Eastern. At the same time, it feels like I've left a legacy on campus.
Being on campus and part of organizations has been super helpful. I now have the confidence to walk up to strangers and conduct political research. I'm not sure if I would have been able to do that without the college experience. Through my history minor, I have learned a lot about tactics regarding voting in the past and how they still pop up in the present.
College can be a lot. I'm taking 16 credits, so balancing my school, work and social life is not easy. When I'm having moments of doubt, it helps to think about the conversations I've had with people who have graduated from college. A lot of them are either working where they want to be or have a plan to get there.
One of my favorite things about Eastern is the faculty and staff. Faculty come here and stay for a long time because they love the university so much. It's really rewarding to see people who care about the school and who keep improving the institution over time. It's uplifting that they care, and you know that they're the real deal."
(Candice, Eastern Michigan University, Political Science)
BACK TO ALL NEWS