#StudentsofMI
Students of MI: Cameron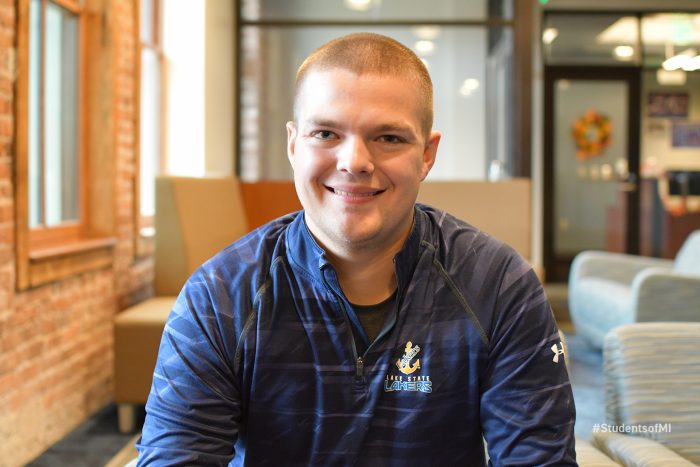 "I love the area at Lake Superior State University. Many universities are located within huge college towns, but here, I can drive five minutes and visit a cross-country ski trail. I love the outdoor aspect here, and the way people always make you feel like you're right at home and part of the community.
I'm from a small town and coming to a smaller university was a great fit for me. I will be walking down the sidewalk and pass one of my professors who can call me by my name and ask how things are going. Our close-knit community really shaped my positive college experience.
I feel like I have a leg up in the next chapter of my life with the criminal justice department. We have customs and border patrol and a sheriff's office for resources, and that's allowed me to see different career avenues and helped with recruiting.
College is a big financial commitment, and I knew financial aid was my only chance of going to college. Grants and scholarships took a weight off my shoulders, and it's crazy how much of a difference it makes in terms of future debt.
There are so many majors and interests here, and it's cool to make so many different friends at Lake Superior State University. I have my group of friends from living on campus, and my criminal justice friends, and we can all hang out together. From a professional aspect, my interactions with professors and my peer network are preparing me for my future career."
(Cameron, Lake Superior State University, Criminal Justice)
BACK TO ALL NEWS