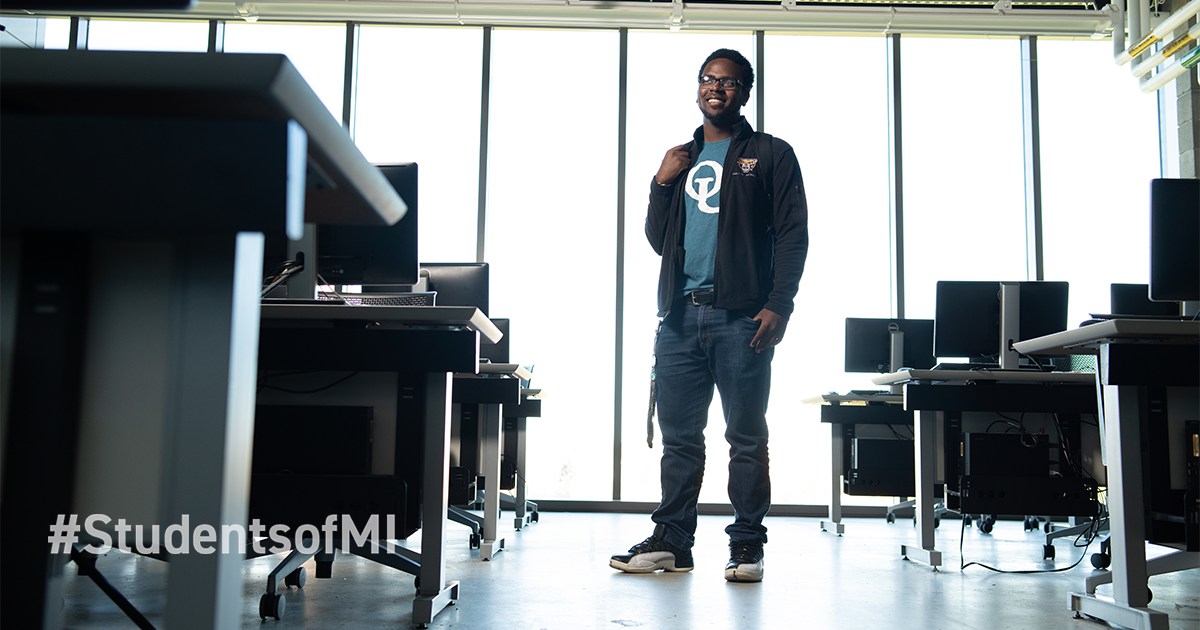 "I chose Oakland University because my high school was connected with OU, so I'd always heard about it and the great things they offer. Oakland also offered amazing engineering and computer science programs, and endless connections with local and big-name organizations.
I decided to major in Information Technology because I have a love for coding and fixing computer-related problems. The software aspect of computers also really intrigues me because the simplest of commands can do the most complex things on a computer and can fix so many problems that I'm glad to help people with.
I'm involved with the Center for Multicultural Initiatives and its C.O.R.E. program, MI GEAR UP through OU's Pre-College Programs, and Alpha Lambda Delta Honors Fraternity.
I was able to get real, hands-on experience by working for OU's First Year Advising Center to code a program in Excel to display information about the availability of tutors and the classes they specialize in within OU's Tutoring Center. It included the days, times and locations with a simple click of a button that I programmed.
OU has given me tons of career-related opportunities through a variety of career fairs, with a range of different companies within the engineering and computer science fields. Plus, all the wonderful advisers will provide you with all the information you need to become successful."
(Cam, Information Technology, Oakland University)
BACK TO ALL NEWS