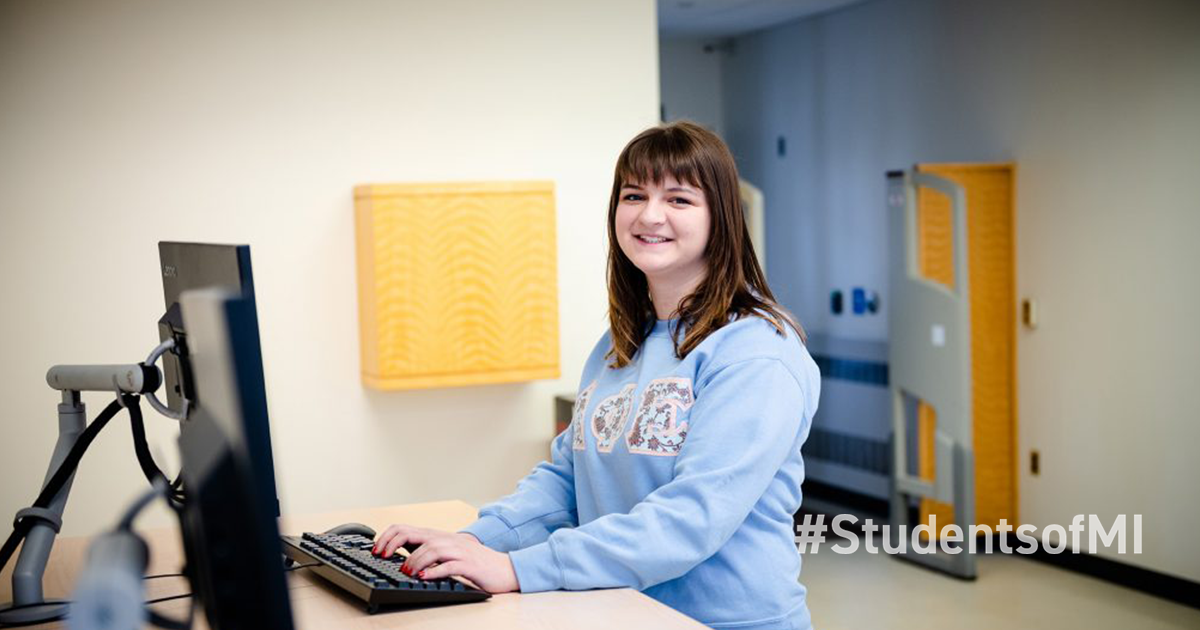 "Michigan Tech has given me so many opportunities. I realized who I wanted to be because I got involved with organizations like Delta Phi Epsilon, which helped me realize I need to step outside of my box. I needed to break my own barriers to become my own person.
I'm originally from Mount Pleasant, Michigan. My parents have always said, "Your education is super important," and I liked school too. My senior year of high school there was a job in IT available. I started working with computers, building them and troubleshooting for teachers, and then I heard about Michigan Tech because I was in FIRST Robotics. I got into FIRST Robotics because I was really into math. My math teacher started a team, so I was in the very first group of kids to do it at my high school. I was a programmer on that team, and I got really into it. Just being around all the computers at work and in my free time, I realized Michigan Tech would be a great place for computer engineering. I got up here and took a circuits class. It was everything I wanted it to be!
My first year at Tech, I went on the Silicon Valley trip. I also got involved in Copper Country Coders—they teach middle through high school students how to code. It's a great organization and the professors that are running it are really cool. I really like to be super involved in things. I realized that after my second year at Tech; I just kept getting involved in things.
People don't give computer science majors a chance because they already have the stereotype in their head. But we just have different interests. The class Science, Technology, and Society made me think about how technology influences society so much. I researched Artificial Intelligence (AI) and how bias in those programs—the programmer bias—can affect a lot of people. I think it would be really cool to help develop some type of program to show people they have inherent biases. I want to be in industry for a little bit and then I'd like to get my master's in AI or human-computer interaction."
(Brooke, Michigan Technological University, Computer Science)
BACK TO ALL NEWS