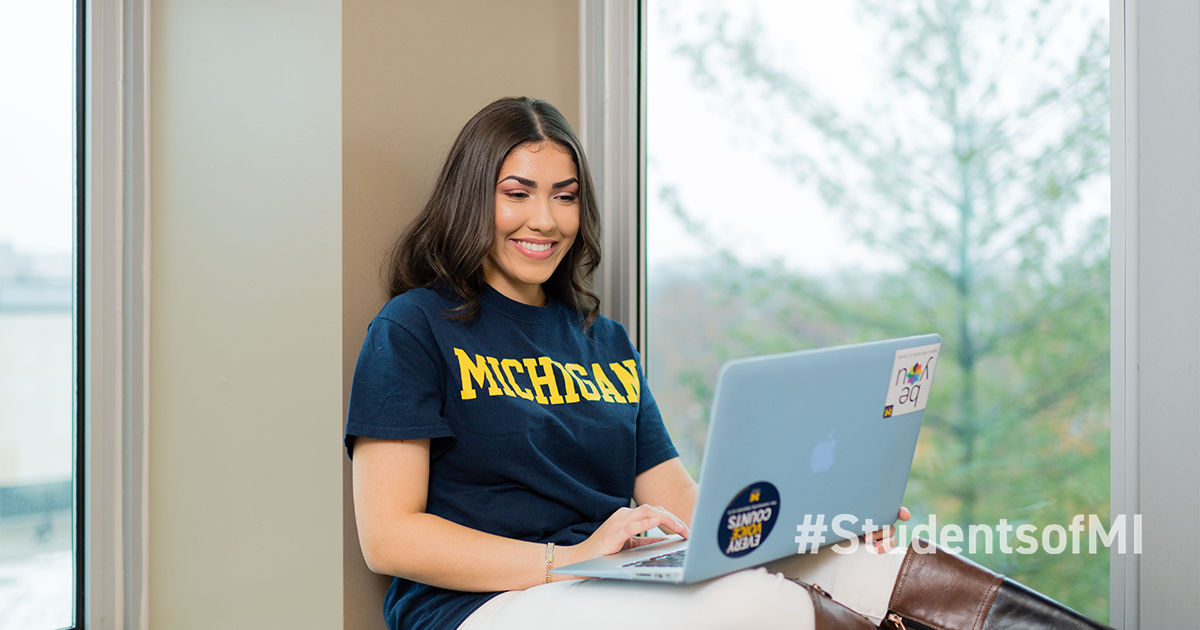 Growing up, my parents never forced the idea of going to college, but it was a personal goal of mine in order to get a quality education and help my parents toward a better life.
What is most surprising about the University of Michigan is learning about the vast amount of resources available to first-year students and beyond. It can definitely be overwhelming because as a first-generation student, you don't know to look for these resources or even how to navigate them.
I'm extremely grateful for my full-ride scholarship, amazingly resourceful advisors, my scholarship team, student organizations and the study abroad program, which I hope to do soon. These are some of the many opportunities here at U-M that have given me the financial, professional, and personal support that I need in order to become the best version of myself.
The most rewarding experience I've had in college thus far is being given the opportunity to mentor brilliant students that are also first-generation, among other things. It feels so amazing to know that there are people out there who believe I have valuable knowledge to offer. The Kessler Presidential Scholarship allows me to do this far beyond the time in which I expected to. I have also have the privilege of mentoring students of all ages through community outreach courses offered here at the University of Michigan.
Having financial aid and scholarships plays a vital role in my ability to attend U-M. With the assistance of Go Blue Guarantee and the Kessler Presidential Scholarship my tuition is completely covered, which was a great concern of mine. A lot of the times students are forced to choose colleges based of how much aid is offered. Fortunately for me, my dream school was able to support me.
(Bianca, Nursing, University of Michigan)
BACK TO ALL NEWS