#StudentsofMI
Students of MI: Ariana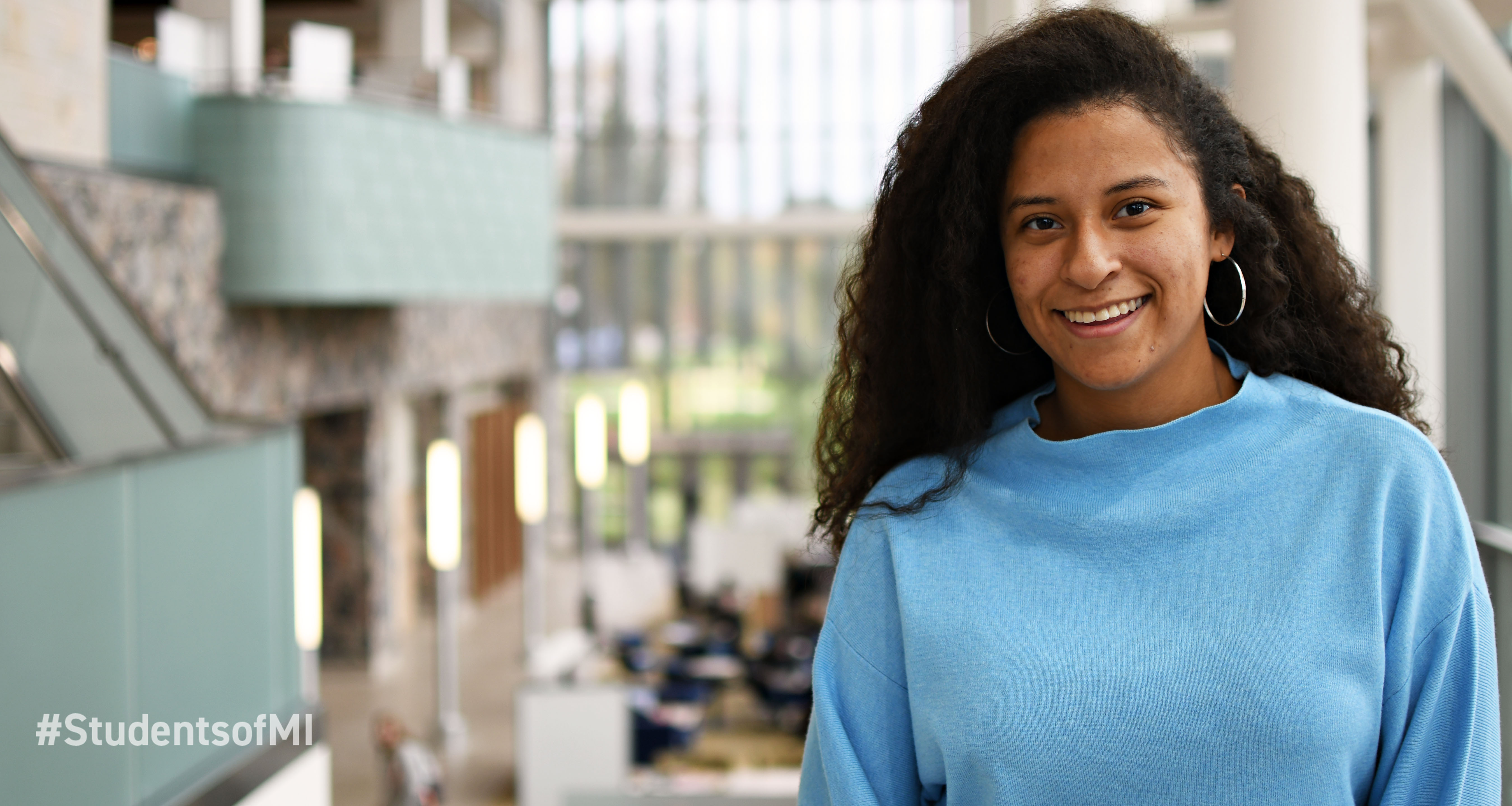 "I was always very independent back home, which made it easy to stay on campus for the first two months. If you keep going home, you kind of miss out on the experience. You have to absorb it all – especially in the beginning.
My professors have been key to my entering the finance world and have helped me with opportunities and learning different aspects of business. My first internship wasn't possible without the help of a professor, and her recommendation allowed me to take my first step into the real world of finance and banking, and that experience will stay with me forever.
I've been involved in a couple different clubs and organizations, and it's allowed me to meet a ton of different people. It really gets me thinking about different perspectives I never would have otherwise, and it allows many ideas to be brought to the table. I think it's so important to surround yourself with people who have different perspectives than you in college – it provides an opportunity for growth and making something great.
I took a criminal justice class when I first came to school, and although I don't know the criminal justice industry very well, my professor helped me learn more than I could ever imagine. Take a random class at college, get a different perspective on things you don't understand, and force your mind to open up a little bit.
Classes may throw punches at you, just like life will throw punches at you, but college gives you a chance to master the best way to roll with the punches and keep moving towards your goals. This is the time to practice for the rest of our lives, and every day I live for the moment. I love my life, and every day I wake up and thank God for what I have."
(Ariana, International Business and Finance, Grand Valley State University)
BACK TO ALL NEWS