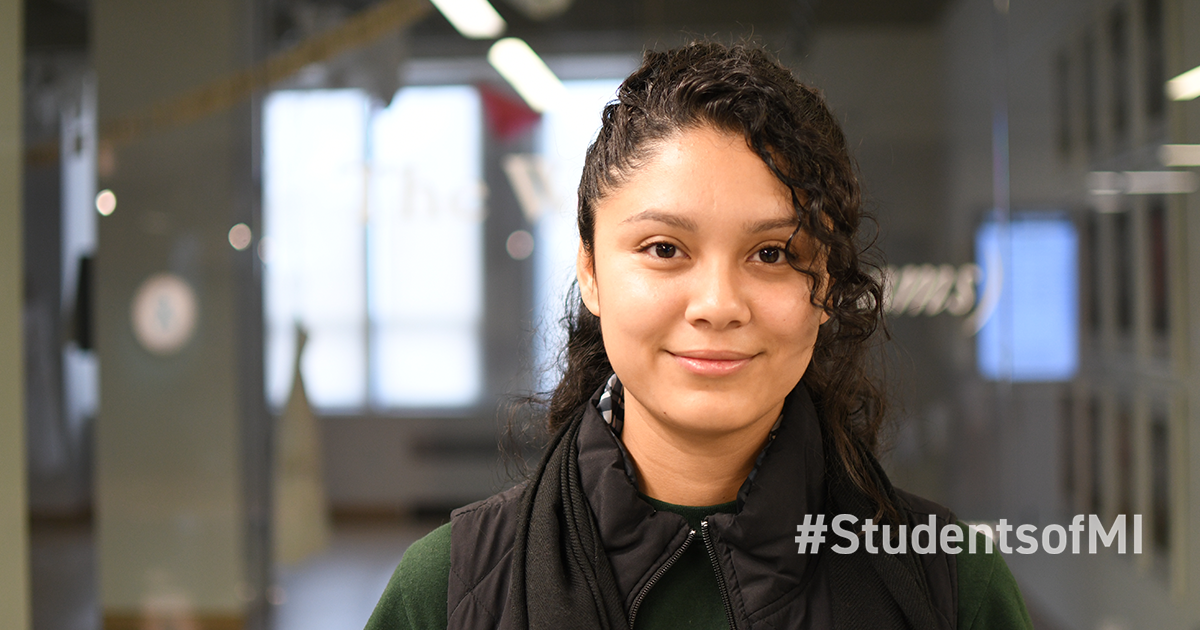 "I moved to Michigan from Mexico when I was twelve. One summer, I took a trip to Michigan State University and fell in love with the school. At the time, I didn't speak any English, but I told myself that MSU was where I wanted to be someday. I worked really hard in high school to make it possible, and now I'm here.
It is uncommon in my culture for women to leave the house and do whatever they want. I knew that chasing my education was not something everyone in my family was going to support, but I didn't let that scare me. I knew the choice I was making would come with a lot of hard work, but I went for it anyway.
Despite the confidence I had coming here, being at MSU is still difficult at times because it feels like I'm not there for my family. As the oldest child, there was a lot of responsibility placed on me to help around the house. Getting my mother to the grocery store or driving my siblings to school are things I can't do while I'm here.
After I graduate, I want to stay in Michigan so I can stay close to my family. Even though it is difficult being away from them now, I know being at MSU will pay off in the long run. My sister was angry with me for coming here at first, but now she asks me questions about becoming a Spartan herself after high school.
Being connected to my culture is something that's very important to me. MSU has so many organizations where I can easily stay close to my roots. I'm in SWE, the Society of Women Engineers. That group is important because women are underrepresented in Engineering. I'm also in MSU's chapter of the Society of Hispanic Professional Engineers. Outside of those organizations, I'm always getting involved in other ethnic programs that pop up.
I'm studying civil engineering with a concentration in structures and am double minoring in Spanish and Chicano/Latino studies. Someday, I want to use my education to build and design bridges. There are so many bridges around the state that need a lot of work, and I know I can make an impact. I would love to travel and do construction projects all over, but I definitely want to stay based out of Michigan, both to be by my family and because it's the place I love to be."
(Areli, Civil Engineering, Michigan State University)
BACK TO ALL NEWS