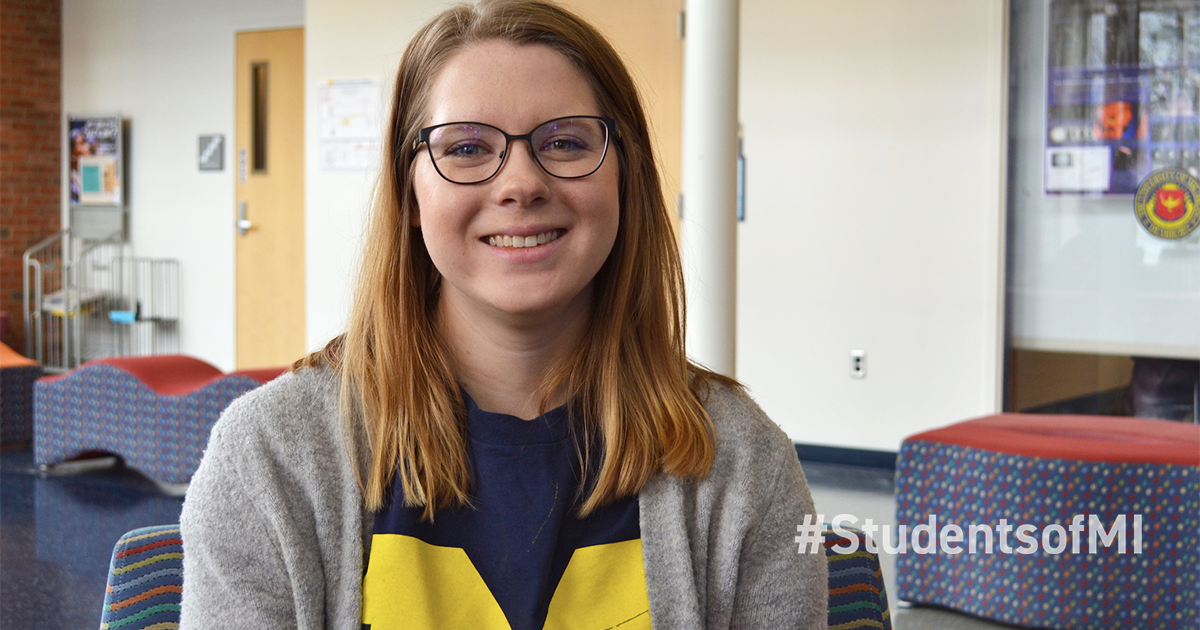 "At first when I came to the University of Michigan-Dearborn, commuting to school felt like I was just going to school and then coming home. After a little time, this campus and community really helped me break out of that cycle, and I was able to find my home here. I joined a lot of organizations, took some leadership positions and met a lot of new people.
UM-Dearborn has a great reputation, smaller class sizes and it has a great business program, which is what I decided I wanted to go into. All of those things together made the choice to come here easy for me. Being able to walk through the university center and recognize a lot of faces made me feel like I belonged here. One-on-one interactions with my professors have been awesome, because it not only helps me succeed in class, but also helps develop professional relationships with them that can lead to internships and other opportunities.
I originally thought I wanted to major in pharmacy and go to pharmacy school, so I started at another university. Part of the reason I transferred is because UM-Dearborn encourages you to take classes you want, which allows you to take your education in whichever direction you choose. UM-Dearborn helped me discover that a career in business is for me.
I worked for the university's external relations office, which was great and has helped me gain different marketing skills. I also worked for University, Unions and Events, which helped me with my time management and interpersonal management skills. I was promoted to a building manager there, so I was able to get more hands on with technology.
For incoming college students, my advice would be to find a good club or organization and get involved. You might be intimidated at first, but if you can find a group of people who encourage you and help you grow, it's going to mean the world to you and make all the difference in your college experience."
(Anne, Marketing, University of Michigan-Dearborn)
BACK TO ALL NEWS