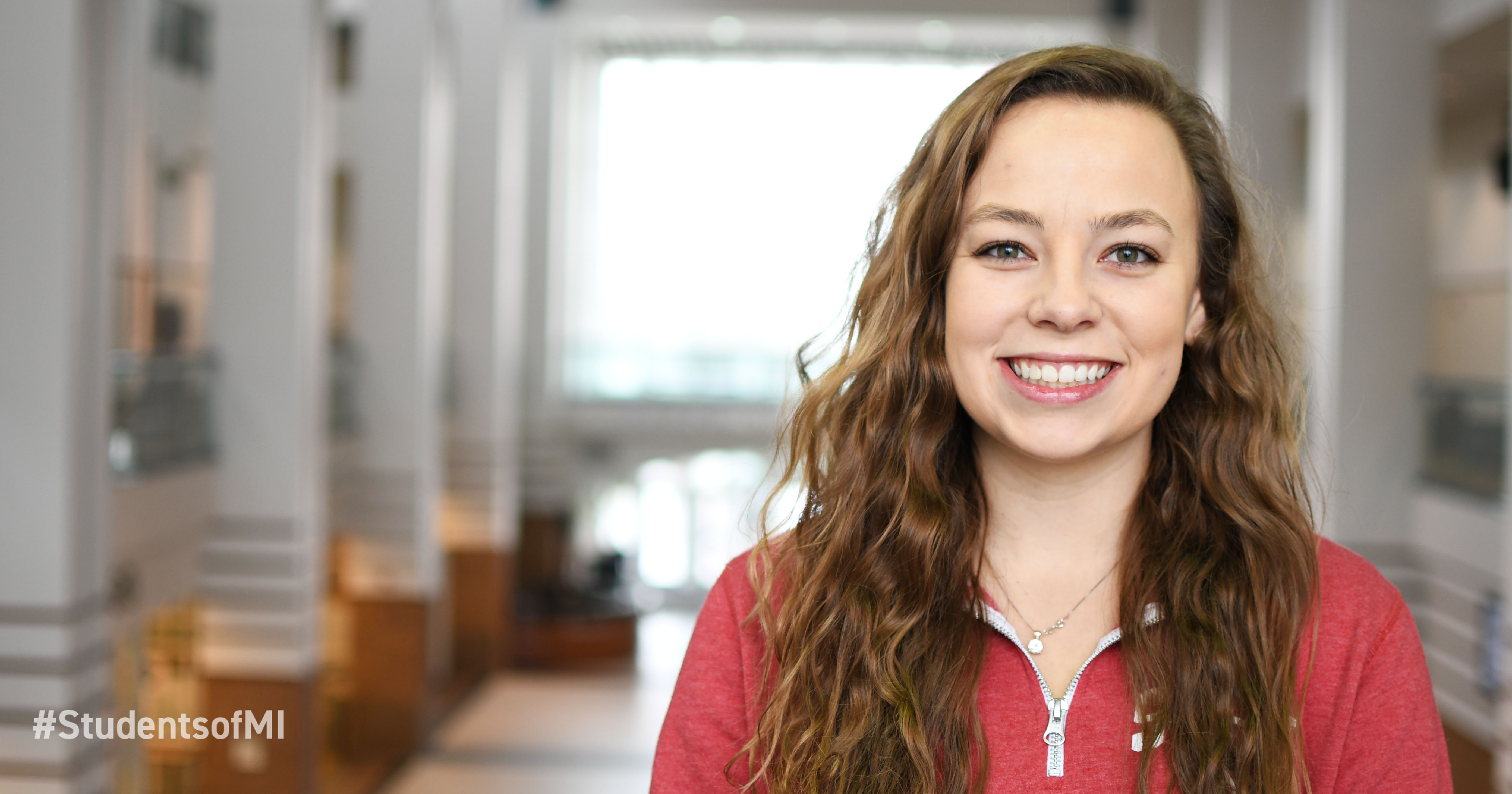 "When I first came to Saginaw Valley State University, I went home a lot because I didn't know very many people. Over time, I joined student organizations and grew comfortable with my classmates, which helped me feel like I didn't need to go home as often. Once you go to college, you create a home away from home.
No one in my family attempted to complete a four-year degree before me. I was always a really good student, so even though it wasn't something my family members had done, I knew college was something I wanted to do.
I joined Active Minds my freshman year, which is an organization that raises awareness about mental health. Mental health is something I've always been super passionate about. I was the vice president of Active Minds for four years, which helped develop my leadership skills. I feel much more confident in my abilities to help people, and I'll be doing a lot of that in my career.
I also joined Club Volleyball my first semester. Being part of a team is another thing that made staying here on the weekends more fun. Having a group of 20 girls that I can say "hi" to in the hallways makes SVSU feel more like home.
I eventually joined the Student Occupational Therapy Association to connect with other students in my classes as well. In the OT program, most of your classes are with the same 25 people every day, and now I hang out and volunteer with them.
As far as my advice for college hopefuls, do not be afraid of the financial side of school. There are so many options available to help you through it. Financial aid played a big role in my decision to go to SVSU. I didn't want to be in debt for the rest of my life, so getting a scholarship that covers half my tuition helped a lot. Scholarships and student loans are definitely making college possible."
(Alyssa, Occupational Therapy, Saginaw Valley State University)
BACK TO ALL NEWS